A Closer Look: Grant Wright
Sales associate, CBRE|Hubbell Commercial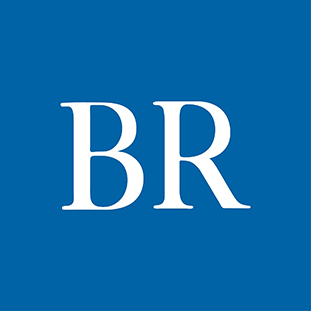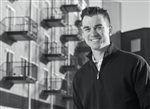 Grant Wright didn't have a career path in mind when he began attending college more than seven years ago.
The now-26-year-old took some general business courses at Buena Vista University, where he was captain of the men's basketball team and was named to the dean's list each of the eight semesters he attended the Storm Lake school. Wright thought about becoming a lawyer and toyed with financial advising because of his double major in accounting and finance.
Neither idea seemed like a good fit, he said.
Before starting his senior year of college, Wright interned with a local real estate company, where he helped with property management and leasing apartments.
"I liked how real estate worked," he said.
That discovery probably shouldn't have been surprising to Wright, whose father, Bill Wright, has been involved with the real estate business since 1995. The elder Wright is a senior vice president and managing director with CBRE|Hubbell Commercial.
When he was growing up, Wright said he didn't talk much with his dad about the real estate business. His internship, though, prompted numerous questions about the business and a request to job-shadow his father for a week.
"He had four different showings in one day and was constantly moving around and making calls," Wright said. "That seemed fun to me."
Before he headed to Storm Lake for his senior year of college, Wright met with Kyle Gamble, who recently was named executive vice president of Hubbell Realty Co. Wright left for college with a signed contract to work for Hubbell after graduating.
"I kind of just jumped on it when I decided I liked it," said Wright, who began working for Hubbell Commercial in June 2018.
In October, Wright was named the Iowa Commercial Real Estate Association's 2020 Rising Star.
We recently caught up with Wright.
It seems like you do something different every day in commercial real estate. Is that one of the things that attracted you to the profession?
I love that about it. I came onto a team with my dad [Bill Wright] and Chris Pendroy. We worked on everything together, which was the mentorship part of being part of the team. I was able to fast-track the process of meeting people and getting involved with deals and learning. I probably did things a lot faster than what the normal process typically is. … I do many different things throughout each day. It's a fun business to be in. I like how I get to work with many different types of people in lots of different professions – architects, lawyers, contractors, buyers, sellers, landlords, tenants. I like that I get to touch a lot of different things in this job.
What's the most challenging part of the job?
The thing I've had to learn the most is probably the patience part of it. A typical transaction for a house takes maybe a month or two. [In commercial real estate], a transaction can take nine months or longer. We've had deals that closed [in 2020] that I started working on right when I got in the business, so they've taken two years to develop. I was always Type A in college. … I've had to learn that you're always waiting on someone, that you have to have patience and you have to preach [patience] to other people because they are going to want things from you that you might not be able to have yet.That was a learning curve, but I've gotten better with it.
Talk a little bit about the contrast between 2019 and 2020.
It's interesting because when I first got in the business, mid-2018 and 2019, commercial real estate was great. Chris [Pendroy] warned me that everything's not always good, that it's not always easy to get a deal done. I did have that mentorship to let me know that what I was experiencing wasn't always going to happen. In the last week of February, I was talking to Bill [Wright] and Chris about Seattle and asking whether [COVID] could come to Des Moines and could it affect our real estate deals. They said, "Yes, possibly."
A couple weeks later, everything just shut down. All of the deals just stopped. It was crazy. The email traffic stopped. People were not calling us to go on showings.
The job changed a lot. Instead of working on new deals, I was working to try to save current tenants and helping my owners on what to do. Every single deal was different. We were giving someone some free rent or abating the rent or trying to renew them. We tried to save as many tenants as we could.
Unfortunately, we lost a lot of tenants in our centers. Thankfully, we've been able to backfill some of them. But vacancies have gone up.
The deal flow is still there, but everything is more challenging right now. Tenants are expecting more concessions; owners – some of them understand, some of them don't. It's definitely tougher, but we have been able to get some deals done. I've done five restaurant deals since March.
Can you talk about those deals?
It's almost all been backfilling of second-generation space. It's exciting to see that people still believe that this – the pandemic – is going to go away, that they believe in their concept, and that people are going to start going out again.
What have you learned these past few months?
To stay on top of things. If you stay on top of things, you can still get some things done. … It's nice to be on a team. I do a lot of retail. Chris does industrial, [and] that market has stayed pretty strong throughout this environment, if not gotten stronger. It's nice to be able to differentiate what I'm doing and learn from him about an area I'm not as familiar with.
What do you see for 2021?
Much of the same as what we've been experiencing. Until we get [everyone vaccinated], I don't know if things will be completely back to normal. … I think restaurants are going to struggle for a while. We've talked to some of our clients, and sit-down restaurant owners expect this to linger for 18 to 24 months. Our drive-thru clients, though, are doing better in 2020 than they did 2019.
Going forward, do you see restaurants using their space differently?
Yes. We worked with a lady on some space in Windsor Heights. She had a food truck and now she's leasing 962 square feet of space. Her kitchen takes up three-fourths of the space. The rest is for people to come in and place orders and pick them up. She might have a couple of tables in there for [customers] but otherwise she's banking on complete takeout.
You are not doing your job as a restaurant owner if you're not thinking about how people's minds are going to work post-pandemic. The smart ones definitely are thinking about that and how it's going to impact their future.
Where do you see yourself in five years?
Just doing brokerage. I don't see myself really doing anything other than real estate. I love it. I always want to talk with people. Some of my friends have jobs that they may not love. A lot of people are still figuring out [what they want to do]. I feel very lucky that I picked something that I enjoy doing every day. I like the team aspect of it and the competitiveness of it. …You can get into other deals and projects when you're in real estate. Some brokers go into development. I would love to explore some other areas but definitely stay in real estate.
What do you do in your free time?
Well, I am a broker, so I do like to golf during the summer. I'm involved a lot with the Wellmark YMCA. I coach a youth basketball team — sixth graders this year. I still did a little bit of traveling [in 2020]. I went to a lake in Georgia and the mountains in Colorado.