A Closer Look: Paul Gibbins
Executive director, Iowa State University Extension and Outreach, Polk County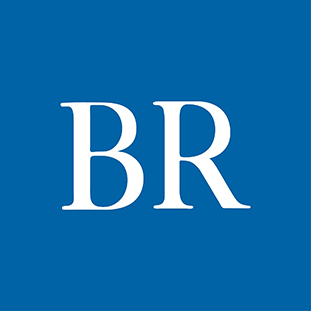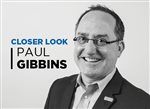 For nearly the past two years, Paul Gibbins has led educational opportunities for Polk County residents in his role as executive director of Iowa State University's largest county extension office. Gibbins has held various roles in education, most recently the north-central regional STEM manager on the Governor's STEM Advisory Council. He has also taught mathematics at the elementary, high school and community college levels, and was an adjunct professor and an assistant director of the Upward Bound program at Central College in Pella.
As one of the 99 county extension offices for Iowa State University, the Polk County extension has the challenge of providing a broad range of programs that meet the needs of urban dwellers as well as farmers and suburban residents — on topics ranging from crop pests to cooking lessons for kids, senior caregiving lessons and food safety training for food workers, just to name a few. One of its most well-known programs for kids, of course, is 4-H. Its priorities are set annually by a nine-member elected board. For 2019, its focus will be on K-12 youth outreach; health, well-being and nutrition; and community and economic development.
How do you view the role of the Polk County extension?
As a land-grant university, the mission of Iowa State University is to bring the research of the university into the community. So really, it's all about creating 99 campuses of Iowa State, because each county in Iowa has an extension office. We look at Iowa as a predominantly rural state geographically, but there are strong urban centers. This year we're taking a team to the National Urban Extension Conference, because urban extension offices are thriving in urban areas across the country.
What's the relationship between on-campus research and projects you develop?
We're not just going to go and pull something off the shelf and try it and say that this is a quality program. My job as a county director is to continue to advocate on campus for these different opportunities, and to develop programs that are research-based so that we can maintain our mission. Because to me, it's extremely important that what we do is done well and has a research base.
How are the county extension offices funded?
At the county level we have taxing authority; we have a nine-member elected council, and there is a small portion of your property taxes [designated] for Polk County agricultural extension district. That's about half of the funding that we have in our county. We also have grants and contracts that we work with, and some of our programs, such as farmland management programs, have fees.
What's the staffing level for the office?
Well, if you walk into our office, you would see working space for around 24 people; 11 of those staff members are funded through county resources [and work exclusively within Polk County]. The rest of the staff members in the office are funded through campus resources. So this is part of that partnership between campus and the county. We're very fortunate in Polk to have as many of our campus partners that are in our office and we actually have representation in our office from each one of the four divisions of extension. We're probably one of the largest-staffed offices, but that's due to the breadth of services that we offer being the county with the largest population.
Tell me about some of the new programs being developed for urban youth in Des Moines.
There are a couple of different pieces out there, broken down by age group. There is an older group that's working on an entrepreneurial project, with one of our campus youth program specialists leading that effort. And we're really just trying to get those students to think about, what are their passions, and how they might be able to convert that into a small business or an opportunity to raise some funds. Another project that we're working on, which is yet to launch, is to bring an urban leadership academy to Des Moines. What we've found by looking at that is we don't have the urban youth voice represented there. And so we're working on a project to address that need.
What are some other important initiatives coming up this year?
We are just about finishing up work on a three-year strategic plan. We're not ready to put that out completely, but at this point we have identified what our mission, vision and core values are. Really, what we're finding is that we need to try to be more strategic in how we serve the diverse populations in the county. We need to maintain our dedication to being research-based. And by being collaborative, that's how we're going to move the bar. While I may have a staff of 11, they are divided into teams that are broken down into program areas, so we may just have two or three working on health and well-being, for instance. With almost a half-million people in Polk County, we can't do this alone; we've got to find those partners to help us achieve those goals and find those mutually beneficial partnerships.
What describes your philosophy in leading the Polk County extension office?
It matters [to ask staff members] to be reflective, giving them the tools they need to look at and examine how we're serving. And to not be afraid to be wrong, encouraging people to try to be innovative. So we can fail early and often so that things can improve. In education, you've got to be careful because everything is cyclic, and there can be the attitude of, well, I will do it next year. If we don't try to do better now, then we're we're destined just to repeat what we've done in the past.
What hobbies do you enjoy to recharge?
Well, I have two adult children, and two in high school. And so I do like to support them in their endeavors. So you might find me at a soccer scrimmage or at a tennis match. I've been a robotics coach; I enjoyed that. Personally, I really enjoy getting outside. So it would be getting on my bike, and having my wife join me on the bike. I do a lot of work outside in the yard. I enjoy landscaping, and I'm kind of one of those guys who just really likes to mow the yard. I do have a couple of very fun dogs that keep me busy — two corgis from the ARL. That's where I learned what a bonded pair was.
What's a fun fact about you?
I'd like to get back into bowling. Actually, I was a bowling coach when I was [teaching] in Kansas City; I kind of got shanghaied into that one. They were starting a bowling team and I said sure, I'd be the coach. I was just joking, but I ended up being the head boys' and girls' bowling coach, which was really fun.
Facebook Notice for EU! You need to login to view and post FB Comments!