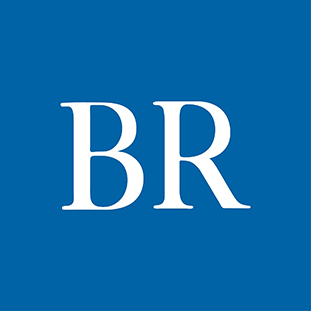 Sam Hoyle moved to Des Moines to celebrate his marriage to his wife, Kaylie, whose family is from Ames.

He figured they would stay nine months, then move to Chicago or one of the coasts. After living in London, he was used to the big-city vibe. The wedding had been in South Korea, where Hoyle taught English. The Iowa reception ended up being in Odebolt — just because the couple liked a nursery and old schoolhouse they found. "It was a destination wedding."

They moved to Des Moines in 2012, renting a place downtown. Then, when it was time to go, they stayed. They found a house in a popular west-side neighborhood south of Grand Avenue — an area Hoyle said reminded him of London — and bought it.

Before the Partnership job, Hoyle worked in marketing and public relations for the Iowa Donor Network in Altoona. He also had been a multimedia producer at WHO-TV.

We talked to Hoyle about his job, which basically is spreading the word — nationally and maybe beyond — that Des Moines rocks.
What were your original professional goals?
Telling stories, being creative, being visual. That is the running theme.
How did you land in Des Moines?
I moved from London to South Korea and spent a year there teaching English in public schools, which was just a great experience. I lived in a rural area. I traveled around for a couple of months, then I was able to move to Des Moines. When we moved to Des Moines, the plan was to have a family wedding. We moved in October and we thought we would move the next summer, presumably to Chicago or one of the coasts, because we are used to living in bigger cities. That was five years ago. There is something about Des Moines that has made us stay.

My wife's family is from Ames, but my wife lived abroad for seven years. We were just back for the wedding stuff and then we were going to move again.
So you decided to stay?
We know what Des Moines is like. The size, and even how it has changed in those five years, it hits the sweet spot of being affordable but offering great opportunity as well. The opportunity feels like I'm in the big city, but I'm not paying big-city prices. I'm not stuck in traffic. I'm not wasting two hours on my commute every day.

I liked London. I would live there again, potentially, one day, but you have to be earning a certain level to be having the same quality of life. That is not going to happen for the foreseeable future. You have a friend (in London) on the other side of town and you want to get together, you have to plan two weeks in advance because you are two hours apart.
What attracted you to this job?
The reason the nine months in Des Moines became five years (and counting) is because it is a such a great community to live in, to work in, to enjoy. I've been hired to go out to talk about Des Moines and basically to brag about Des Moines nationally, and that's my job. It's just a great opportunity being able to elevate Des Moines' story.

I think sometimes it takes an outsider to tell you how great things are. I think I have that perspective because I've lived and traveled and experienced some of these great cities around the world, and Des Moines is up there. There is no reason we should be overlooked. It's a sweet spot as far as having everything you need without having the big-city issues to go with it.
What are your job duties?
My job is to elevate the profile of Des Moines. So that's basically through storytelling. So I will be working with local media but also with national media to try to get that attention out there. Hopefully we will be able to get some international attention as well. We want to be seen as a global city. I will also be helping with social media.
How are you wired?
I think I am level-headed. I am also driven by results. I want to see Des Moines' momentum and that story being told widely. When I come across people from the coasts or even nationally, I want them to know what Des Moines is about. You get a sense of Seattle or Austin as being a cultural hub and diverse and forward-looking, and I see no reason why Des Moines can't be in with that group as well, nationally and internationally.
When was the last time you swore at another driver?
I don't think I ever have, really. I just pass and go around them.
You are running a photography business on the side. We get that. What is the deal with the whiskey startup?
It's called Rackhouse Whiskey Club. I'm involved in that startup. It's a whiskey subscription club. So if you signed up, we would send you premium craft whiskeys. It will be based in Minneapolis.
So you're a bit of a whiskey fan?
I'd have to say yes.
Cigars?
No, I really don't smoke. But Des Moines is great for craft beer. I was very surprised when I came to Des Moines. There are all these great craft beers.
What do you do when you aren't working?
I'm quite busy. I have a photography business with my wife. That takes up weekends. I'm on the executive board of the Social Media Club Des Moines. I love to travel and have visited 30 U.S. states and 30 countries. I play soccer. On the odd occasion I've had some free time, I've coached at West Des Moines Soccer Club.
Facebook Notice for EU! You need to login to view and post FB Comments!