Bankers Trust moves to first from last
In recent years, the bank has developed an SBA specialty; being first was secondary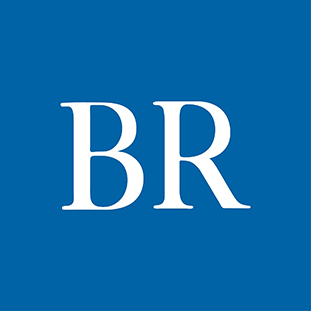 Difficult though it might be to imagine that Bankers Trust, a company owned by one of Iowa's most famous business families, managed to work its way into Greater Des Moines lore without a formal banking team, it's true.
"When I joined Bankers Trust as chief lending officer, the bank didn't have an organized business banking team. As the economy healed and created more opportunities for growth, I set out to build a strong business banking function," said Don Coffin, who joined the bank in 2008 as a senior vice president. Today, he is president and CEO.
Little doubt, back in 2008, that Bankers Trust had a reputation as a business banker, with the perception that it served Greater Des Moines' top-tier clients.
But missing from the loan portfolio were smaller operations that often could not meet the bank's stringent underwriting.
In 2014, Coffin decided to bring those folks into the fold by offering loans guaranteed by the U.S. Small Business Administration. He created a business banking team led by Travis Etchison, who had been a business banking manager at Wells Fargo & Co., and moved Becky Fluegge from Bankers Trust's commercial real estate group to manager of a creature called government guaranteed lending. That's just a long way of saying the bank was going to strike up a relationship with the SBA. Etchison recently became manager of the bank's commercial loan division, and David Ling joined the bank from Wells Fargo as manager of the business banking team.
Coffin pointed out that in 2014 Bankers Trust closed one SBA loan and was ranked as 90th in the state.
"Essentially, we were last, and we knew we had to do something about it," Coffin said.
The following year, the bank closed 16 loans and was ranked fifth in the state and received the Turnaround Award for the SBA's Iowa district. In 2016, the number of loans closed grew to 30. In 2017, Bankers Trust was named the state's top SBA lender, closing 42 loans and also picking up the distinctions of being the top lender to women-owner business, export business and business acquisitions and startups.
For 2017, Bankers Trust approved nearly 7 percent of all SBA loans originated by more than 100 banks in Iowa.
Overall, since starting from scratch, the business banking team has secured $82 million in loan commitments, and total commercial loans have grown to a projected $3.6 billion for all of 2017 from $1.6 billion in 2008.
"We understand the market, take the time to get to know local business owners and have local decision-makers," Coffin said. "I strongly believe that these things contribute to our ability to help our local businesses and economy grow."
Has
Bankers Trust softened its underwriting standards to fatten its commercial loan portfolio? Is it turning into a loan factory? Hardly, Fluegge and Ling said.
First, it is important to understand that the SBA program is a guarantee that the federal government will back 50 percent to 90 percent of the total loan from Bankers Trust. The bank establishes the relationship with the borrower, makes the loan, services the loan and brings the borrower in as a full-service customer, handling all of its financial transactions.
Underwriting reigns supreme.
"If we see a borrower and we start looking at their loan request, they go through the same underwriting criteria whether it goes as a conventional loan or an SBA loan," Fluegge said. "What the SBA allows us to do for those borrowers is mitigate that risk."
Ling said: "The program allows us to participate in opportunities that we may not have had an interest in because we didn't have a way to put those deals together. The missing link was the SBA. Now that we understand and have the ability to use the SBA, it gets us into another market. Our export express programs, our international lending, some acquisitions that might have had a higher loan-to-value (ratio) than what we might have seen before."
Fluegge said that although SBA lending conjures images of mom-and-pop operations, that is not necessarily the case.
The SBA programs, whether for purchases of fixed assets such as real estate and equipment or operating lines, have a number of standards, but two components meet the majority of Iowa businesses, with requirements that businesses can have no more than $15 million in tangible net worth and net income after taxes cannot exceed $5 million over the most recent two-year period.
Those last two criteria "encompass 95 percent of all businesses in Iowa," Fluegge said.
"So when you are talking about small businesses, really, that's everybody in our market area," she said. "Part of us stepping into SBA lending is to educate people on what they can use the SBA program for."
It is important to consider that the SBA isn't in the business of recruiting lenders for its programs. The agency operates a variety of programs to assist businesses, including banks that are interested in offering its products. The bank is the lender, the servicer, and typically the source of information about SBA products. Customers typically don't come into the bank seeking an SBA loan, but are pointed in that direction by what Bankers Trust calls "relationship managers."
So far as getting the word out that it is an SBA lender, Bankers Trust works with organizations such as the Iowa Center for Economic Success and the Corporation of Economic Development.
"It really has become a two-way street. If we get a customer who needs that counseling, we refer them to (the SBA and other organizations). We just ask for at-bats, so we are one of the banks that is offered up as an active SBA lender," Fluegge said.
The role as a banking educator has other dividends. In 2016, Bankers Trust was designated as an SBA preferred lender after demonstrating that it had developed the expertise and had the underwriting documentation in place to approve loans on behalf of the agency.
Fluegge said the designation means that the bank is not sending loan documents to "California and explaining to someone in California how Waukee and Ankeny are growing, for example. We get to use our expertise of knowing our markets and assisting in the underwriting and approval process. It cuts down on turnaround time and is an added benefit."
"It allows us to have local decision authority," Ling said.
One area of lending that Bankers Trust has been able to expand is for businesses that export their products by taking advantage of an SBA program that allows counting foreign receivables as collateral on a loan.
"On a conventional basis we don't lend against foreign receivables," Fluegge said. "We might have an existing customer that we already provide a service to, but now that we have the SBA programs … the export express program and export working capital program … we can finance those foreign receivables."
In developing those loans, Bankers Trust also can take advantage of its international department, she said.
The SBA also classifies startups as businesses that result from acquisitions, Fluegge said. A fresh business might have been a tough sell for Bankers Trust to finance, but a business that is changing hands via an acquisition, possibly passing ownership on to a longtime employee who has developed expertise, is another matter.
Many acquisitions also involve a goodwill component, or assets that cannot be assigned a definite value, such as a company's brand name, customer base, customer and employee relations, or proprietary technology. Lenders have a difficult time putting a collateral value on goodwill.
"The bank looks at goodwill as an intangible asset, so when the bank looks at a collateral pool, we're lacking collateral. So what can we do? We can get the SBA guarantee to mitigate that risk. Now we can do the loan," Fluegge said.
Of its largest SBA loans, Bankers Trust helped finance a $7 million acquisition with a $4.5 million SBA loan. On the low side, the banked has helped businesses that have been operating out of homes or garages to move into a commercial or retail spot with loans for $35,000.
"If a company is growing and is leasing a space and outgrowing that space and the next step is to get into their own building, to come up with the typical down payment could be a lot of cash that they don't have, but getting into that space would improve them growing a little bit," Ling said. "The SBA really supports the banks that lend to those companies."
The business banking team is about more than providing SBA and conventional loans, Ling said.
"We facilitate transactions, but our job bigger than that is to be part of our client's team. We're part of their decision-making. As they are planning for different stages of their business, we are helping them think those things through, we're providing resources; we want to be part of their advisory group," he said. "That's what is a little different between small companies and large companies. For many large companies, they have their own finance department, they have their own human resources department, they have their own marketing department. For many small businesses, it's one person, it's them. If we can come in and give some support on some small part of their business, that is a huge value."
Does Bankers Trust have a soft spot for any particular business, say a creator of origami figures or a retailer who specializes in fly fishing? Not really. "Sometimes, when you work with a customer, you think this is really a great idea," Fluegge said.
And, with the variety of businesses Bankers Trust works with, there's no need to pick a favorite.
"We work with so many people who do interesting things. We can live vicariously through them," Ling said.
Facebook Notice for EU! You need to login to view and post FB Comments!