Board member of Ames-based bioscience company accused of fraud by firm's treasurer
AgCertain's treasurer Pim alleges that board member Kemery, former company Spotlight Innovation defrauded him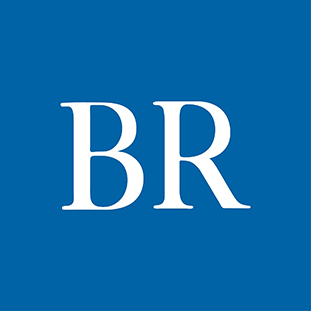 Two governing members of Ames-based biosciences company AgCertain Industries Inc. — one its treasurer and another a board member — are also adversaries in a Polk County lawsuit in which one has accused the other of unethical behavior, including alleged breach of contract, fraud and unjust enrichment.

Last week, a Polk County judge ruled in favor of John William "Bill" Pim, currently treasurer of AgCertain LLC, in a default judgment against John Krohn, the former president and CEO of Spotlight Innovation. In that lawsuit, Pim alleged that Krohn and a former business partner, Michael Kemery, who is currently on the board of directors of AgCertain, had used their affiliated companies to promote fraud and defrauded Pim by not paying him his contracted salary and consulting fees he had earned working for two of their companies, Spotlight Innovation and Gooi Global.

"Spotlight is merely an alter ego of Krohn in that it is undercapitalized, its finances are intermingled with his own and with other companies owned by him and Kemery, it is used to promote fraud, the corporate formalities are not followed and it is a mere sham," Pim alleges in court documents.

In a virtual hearing held April 29, District Judge Paul Scott entered a default judgment against Krohn, after neither Krohn nor legal representation appeared for the hearing. An attorney representing Pim, Matthew Sease, told the judge that it was his understanding that Kemery is negotiating a separate settlement in the case through another attorney. Business Record Insider: See related story published in Monday's PM Daily.

Pim declined to comment on the case following the default judgment last week. Kemery declined to comment for this article through his attorney, Brian McCormac.

Kemery joined the board of AgCertain in 2019 when the company acquired the assets of KemX Global, a specialized glycerin and vegetable oil refining company in Boone that Kemery had led as an investor and officer. Kemery was the sole prior KemX Global equity investor who continued with AgCertain, through his company, 5K PCC Holdings LLC.

Daniel Oh, who launched AgCertain in 2018 after leaving Renewable Energy Group, told the Business Record that whatever past disputes Pim and Kemery have, the situation has not affected AgCertain or the two men's ability to professionally interact in their present roles.

"I don't know anything about what these guys may have done before," Oh said. "If there was anything, it didn't come with the [business]. I don't have any basis to make any statement [about past events]."

Additionally, John Krohn, who was a principal with Kemery in KemX Global, was "long gone" by the time AgCertain acquired the Boone company, Oh said. "And as far as I know, Spotlight Innovation had no involvement with KemX Global."

Oh said Krohn never had any involvement with AgCertain. "When AgCertain bought KemX, we bought the assets, but we did not buy the business," Oh said. "John has never been a part of AgCertain."

Kemery serves on the AgCertain board and is a small minority shareholder, but is not involved in any operating decisions for the company, Oh said. "Mike is an investor in our company because as part of the transaction there was a debt owed to him by KemX," Oh said. "That's how he came to us."

In January 2016, KemX Global, under its legal name Glycerin Group LLC, was awarded $1.83 million in investment tax credits by the Iowa Economic Development Authority in exchange for a pledge to create 42 new jobs, with salaries ranging from $60,000 to upwards of $200,000 for upper management positions, according to a May 2016 article in the Boone News Republican. The company also was awarded $45,000 in sales tax refunds.

No further public information about the private company's growth has been published since a March 2017 news item by KWBG radio in Boone about the company's ribbon-cutting ceremony for the plant at the Boone Industrial Park. The event was attended by then-Lt. Gov. Kim Reynolds and IEDA Director Debi Durham, who were hosted by Kemery, then chairman of KemX Global.

The project was listed as "under contract/in performance period" in the IEDA's 2019 annual report, but then in the IEDA's 2020 Annual Report, KemX Global's contract was listed as "not proceeding — terminated." IEDA officials did not immediately respond to an inquiry on whether the company owed any repayment to the state.

AgCertain's investment partners in Iowa for the KemX Global acquisition in 2019 included Midwest Growth Partners, a West Des Moines-based private equity fund manager that specializes in food- and agricultural-oriented companies.

Also investing in the acquisition were Bank Iowa, Community State Bank, GNB Bank and Peoples Bank. Bank Iowa is providing a line of credit to support commercial operations, and the other banks are providing long-term financing in support of AgCertain Boone's production facility.

Kemery, a Union County resident, is also a defendant in a separate lawsuit filed in Polk County District Court in June 2019 that alleges that he and Krohn used several of their companies as part of a Ponzi scheme for the purpose of obtaining investments and credits for the companies to fund liabilities while concealing those liabilities from subsequent investors. That lawsuit, Adil Kahn v. Gooi Global et al., is scheduled for trial in Polk County District Court in September 2022.

In another legal proceeding, Kemery is suing Krohn's former employer, Principal Financial Group, alleging that its Principal Securities brokerage arm failed to adequately supervise Krohn. The complaint is one of four pending allegations filed by former clients of Krohn, a former registered broker with Principal, with the Financial Industry Regulatory Authority, which regulates investment brokerage firms.

Kemery claims that he lost $28 million through investments sold to him by Krohn without Principal's knowledge in companies that Krohn managed or controlled. That matter is scheduled to come before a FINRA arbitration board this fall, according to documents filed by Principal with the Securities and Exchange Commission.
Facebook Notice for EU! You need to login to view and post FB Comments!