Centivo-MercyOne venture provides competition for HealthPartners UnityPoint
Are more Iowa employers ready to jump into the self-funded pool?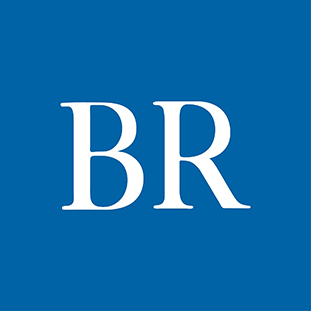 Iowa employers will have additional health insurance options for their staff members to consider when choosing benefits options this year.
Centivo, a virtual health plan that has been partnering with health care systems across the United States, announced recently that it has connected with MercyOne to offer plans for self-funded employers in Iowa through MercyOne's Incirca Health Network of physicians.
Additionally, UnityPoint Health and HealthPartners continue to expand on the joint venture that they launched in 2015, with plans being offered now to employers in the small group market as well as to large groups.
MercyOne and UnityPoint Health are competing major regional health systems, both based in Greater Des Moines, with each having significant hospital, clinic, specialty care and home health care operations in Iowa and neighboring Midwest states.
Centivo offers a "smarter health plan" that's centered around selected primary care networks and that works selectively with employers committed to using the network to realize savings, said Ashok Subramanian, founder and CEO of Centivo.
"We build and scale that model by finding a local [health care system] to partner with," Subramanian said on a recent videoconference call with a small group of Iowa employers. "Our coverage is anchored around leading providers of value-based care. With these self-funded plans, we are not replacing the insurance carrier that is offering fully insured plans."
Centivo, which launched in 2017 in Stamford, Conn., is able to generate substantial savings compared with other plans through its emphasis on coordinated care that's built around an advanced primary care team with one partnering high-quality health system, Subramanian said.
"All of our partners are leaders in high-quality care," he said, among them UCLA Health in California and Mount Sinai Health System in New York City. "We make sure that as much care as possible goes through the participating health network, so that we're getting competitive unit costs with our health partners, rates that are negotiated with our health partners."
The partnership also benefits from using value-based arrangements, such as efforts to reduce unnecessary emergency room visits, using preventive health measures to reduce heart disease and diabetes, and by reducing unnecessary testing.
On average nationally, Centivo has been able to achieve 20% premium savings for a family of four, with the average total cost of a family plan just under $21,000, compared with a $25,877 average for a traditional plan, he said.
"Consequently, employers are saving 15% or more on health premium costs and the average family is saving nearly 30%, which in aggregate comes to about $1 million in annual savings for a 1,000-person company," Subramanian said.
Centivo uses a nontraditional distribution model with a strategy of working selectively with elite employer partners — typically companies that lead with self-funded solutions in the 100-plus employer market — that are comfortable with non-carrier coverage options.
"We will commit to not saturate the market with our plans," Subramanian told employers on the call. "We are looking for partners that will commit to working with us in our cost-savings model."
From MercyOne's perspective, "we see [Centivo] as an exciting option," said Troy Cook, division director of business solutions with MercyOne. "It's an option that fits with MercyOne's vision to set the standard for a personalized and radically convenient system of health services."
MercyOne's Population Health Services Organization — which includes MercyOne's accountable care organization, its community health engagement program and its business health solutions business — currently works with seven regional medical centers and serves more than 330,000 members. Since its launch in 2012, MercyOne PHSO has generated more than $200 million in reductions in health care expenses, Cook said.
Under that population health model, one large employer with approximately 10,000 employees has been able to reduce its five-year health expense by 1.1%, compared with an increase of 2.3% outside of that group. "We were able to drive lower expenses and actually increase the value of care provided," Cook said.
HealthPartners UnityPoint Health
Another value-based health plan partnership serving Iowa employers was formed in 2015 between HealthPartners, a Minneapolis-based insurer, and UnityPoint Health based in West Des Moines. Although it began in the Medicare Advantage plan market, it has since expanded into the large group and small group markets as well.
In addition to the value-based plan offered through UnityPoint Health's accountable care organization, HealthPartners UnityPoint Health offers an open access option that includes coverage at 100% of the hospitals in Iowa, and about 95% of providers in the large group market, said Becky Woody, president of HPUPH.
"We really believe with this differentiation of having the care and coverage integrated together — utilizing UnityPoint Health's expertise and strength in the Iowa market along with HealthPartners' 60-plus years of operating care coverage — is really the way we're going to be able to innovate and collaborate with employers to bring the best possible outcomes and solutions for them," she said.
Through a strategic partnership with Cigna, the plan also offers coverage to national accounts for employers that have operations outside of Iowa, Woody said.
UnityPoint Health's partnership with HealthPartners has generated significant savings, said Dan Carpenter, senior vice president for planning with UnityPoint Health.
"UnityPoint Health believes in the economic alignment between the payer and the provider," he said. "What we're looking to do is improve quality and lower the cost of care in all of our arrangements, inclusive of the membership of HPUPH. We have over 600,000 members that are participating in that type of construct with various relationships. Over the last few years, it has resulted in overall savings of $260 million.
"We're very proud of what we've accomplished there, but there's more to do and so we're continuing to focus on how to grow overall membership in the joint venture," Carpenter said. "While we're proud of the cost savings, it's important to come back to how that was derived, which is coordination of care in a way that improves quality and reduces utilization or duplication of services."
Financially, the joint venture is still operating in the red and yet to make a profit. According to financial reports filed with the Iowa Insurance Division, HealthPartners UnityPoint Health narrowed its loss to $2.69 million in 2020, an improvement from a $9.23 million loss in 2019.
"We recognize that we're still in that ramp-up phase as we work through various product offerings and plan designs to continue to be market leaders in those areas," Carpenter said. "We believe the membership will continue to grow. This is a long-term investment we're making for the consumers and employers in Iowa and parts of Illinois."
The outlook for the value-based health insurance market is bright, Woody said.
"Employers are looking for high-quality, low-cost solutions, and there continues to be opportunity," she said. "I do believe competition is good, and is long overdue here in Iowa. So we have been very grateful to see the interest and the support. And really, the services and capabilities that we're able to bring to the market through this joint venture of care and coverage is unlike any other payer has been able to offer in the marketplace."
A feather in HPUPH's cap as a relatively new entry to the health care market in Iowa: The organization received a 4.5-star rating from the Centers for Medicare & Medicaid Services for its Medicare Advantage plans last year, which was the first year it was eligible to be rated. "We're very proud of that," Woody said.
Facebook Notice for EU! You need to login to view and post FB Comments!