Construction beginning on new event venue on Grand Avenue in Des Moines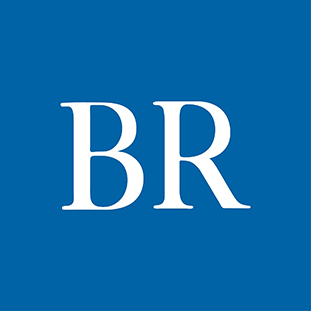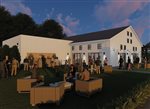 Taylor Boesen's original five-year plan for her event planning business included opening a venue at which to hold wedding receptions, graduation parties and other special gatherings.
Boesen started White Willow Events in 2013. About six years later, she began looking for property on which to open a venue. Criteria included having easy access to downtown as well as Interstate Highway 235.
She found what she thought was a good location in the 6000 block of Grand Avenue in Des Moines. A garden center had been located on one of the parcels; an 86-year-old, two-story residence that had been converted to other uses was on the other parcel. The property was in Des Moines' Waterbury neighborhood, an area with mature trees and stately houses constructed on large lots.
Boesen began making plans for the venue she named Willow on Grand.
In early 2020, Boesen began the process of requesting a change in zoning at 6011 and 6015 Grand Ave., a move that would allow the event venue to be constructed on the site. Many of the neighborhood's residents balked at the proposal, saying the business would increase traffic in the area and be noisy, and that the venue's evening lighting would intrude on adjacent properties.
Boesen met several times with neighbors and city officials, making changes to the project to allay concerns. In May 2020, the City Council gave its final approval to change the zoning of the two parcels.
By then, the economic shutdown caused by the pandemic had made it difficult to meet regularly with bankers, architects, engineers and city officials to continue moving the project forward.
"We were hoping to be open and ready to go in the summer of 2021," Boesen said. "It took a lot of extra time because people weren't in their offices and we had to do things virtually. It was all interesting, but we made it."
In November, Boesen acquired the properties. Since then, she's been finalizing architectural renderings with ID8 Architects PLC and getting other things in place so that construction could begin.
"The pandemic was awful to the hospitality industry," Boesen said. "We took a hard hit because so many events were limited. … The fact that we could move forward and build this amazing space, well, we're absolutely thrilled."
In late May, building permits valued at more than $2 million were issued for the project. Demolition has begun of the structures that had been on the property.
Kimberley Construction, based in Ankeny, is the project's general contractor. Construction of the building is expected to be completed by the end of the year.
"We've coined the term 'commercial cottage,'" said Boesen, who will move White Willow Events' office to the building once construction is complete. "It's going to be a beautiful white building with black accents. The interior is going to have the option to have multiple different lighting options for our clients because we wanted it to be a space that they can make their own."
The building will open to an outdoor courtyard lit with small light strands.
Boesen said that she has an event booked at Willow on Grand at the end of the year and that wedding receptions and the venue's June 2022 calendar is beginning to fill.
"Our five-year plan turned into an eight-year plan, and that's OK," she said. "This is going to be a great time to open up [an event] venue because people are ready to have a party."
Facebook Notice for EU! You need to login to view and post FB Comments!