Construction underway on new south-side center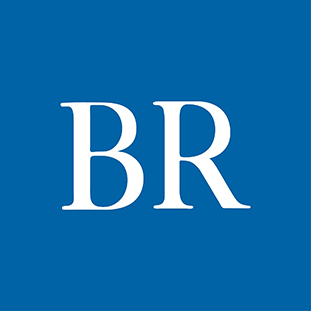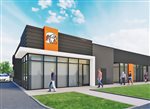 A 6,000-square-foot strip center is under construction at 3727 S.E. 14th St. in Des Moines on a 1.7-acre parcel that has sat undeveloped for more than two decades.
The center's anchor tenant will be Little Caesars Pizza, which will offer delivery service and a drive-thru.
The pizza store had previously been located in a building at 3220 S.E. 14th St. that was owned by the company that operated Family Video. That video rental business closed all of its stores nationwide in late 2020 and early 2021.
The move meant Little Caesars needed to find a new location, said Fred Berry of Detroit, who operates two other Little Caesars Pizza stores in Des Moines and one in Marshalltown.
"Our business had been getting better and better, and we wanted to keep it going," Berry said.
He said when he learned he would need to move out of the space next to the video store, he began looking for a new location that could offer drive-thru service and delivery. He said he wanted to be near where his store originally had been located. When he couldn't find space to lease that met his criteria, he decided to build the strip center.
"This will be the first time we haven't leased space," he said.
Berry, through Badawi Properties LLC, purchased the vacant tract in October from Halle Properties LLC for $350,000, Polk County real estate records show. The parcel is less than a half-mile south of his previous Southeast 14th Street location. Also in October, Badawi Properties took out a commercial building permit valued at $1.3 million, records show.
"That location was our highest-volume store and we wanted to stay in the area," he said. The store began working with DoorDash in 2019, which helped the business thrive during the pandemic, Berry said.
"Having that third-party delivery service helped us tremendously when the pandemic started," he said. "We think the drive-thru helps set us up even better for this kind of environment."
Berry said he had hoped to start construction on the strip center before October but experienced several COVID-related delays. The recent heavy snows and frigid temperatures have also slowed construction, he said.
Berry said he expects to open the Little Caesars Pizza shop in mid- to late March. His previous store had about 25 employees; he said he expects the new store to have about 35 workers.
Mick Grossman, managing director of Keller Williams Commercial in West Des Moines, is working with Berry to lease the other two bays in the center, both about 1,500 square feet. Koester Construction Co. is the project's general contractor.