CRE forecast: still expanding, some softness on the edges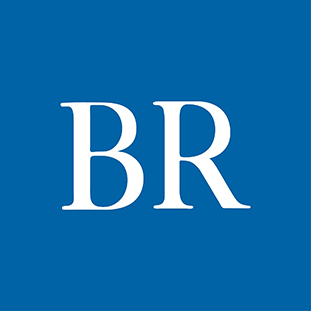 Take a swing around Greater Des Moines and what do you see? Cranes downtown, a massive earthmoving project that will lead to apartments near Principal Park, still more dirt being scraped for future development near Jordan Creek Town Center.
What don't you see? An estimated 750,000 square feet of Altoona grassland that is being marketed this very minute to retailers that will be located right next door to more grassland where a tony outlet mall will be located. And remote car starters marketed to potential tenants of apartments in the western suburbs — well that's something you might have to see to believe.
It all adds up to a commercial real estate market that is still expanding but showing some signs of softening. That's the takeaway from the commercial real estate forecast Tuesday that was sponsored by the Iowa chapters of the Institute of Real Estate Management and the Certified Commercial Investment Member Institute.
Some of that expansion could have its drawbacks.
Take apartment construction, for example. Hubbell Realty Co.'s Kris Saddoris pointed out that while there are waiting lists for downtown apartments, both those that are ready to occupied and those that are being planned, a building boom in the western suburbs has led to some softening of rents and the offering of concessions, such as a month or two of free rent and those oh-so-convenient remote car starters.
And with 1.2 million square feet of new and renovated warehouse space expected to hit the market this year, R&R Realty Group's Adam Kaduce couldn't help but wonder who would fill that space in a property segment that has traditionally enjoyed low vacancy rates.
Still, Kaduce pointed out that with expectations growing for same-day delivery and e-commerce websites requiring more warehouse space than their brick-and-mortar cohorts, users might not be all that difficult to locate.
Aaron Hyde of Ferguson Commercial Real Estate Services took note of high-profile newcomers to the Greater Des Moines retail market, with companies such as Recreational Equipment Inc. opening at Mills Crossing in West Des Moines and unique grocers already doing business or close to opening as indications that the metro area is catching the eyes of retailers.
And more retail developments are underway. In fact in the Jordan Creek Town Center neighborhood, one small shopping center has undergone renovations and additions, while both Signature Real Estate Services and Ryan Companies US Inc. plan more retail developments along Jordan Creek Parkway.
Keep in mind that we are leaving out Altoona, Waukee, downtown Des Moines — where Rich Eychaner's 300 MLK project is catching a lot of attention — Ankeny's Prairie Trail and other areas that have drawn new-to-the-market restaurants as well as the expansions of familiar names.
And you can forget the glut of office vacancies that were a pox on the landscape after the recession. Heath Bullock of JLL presented an "office property clock" that showed Des Moines rising toward high noon.
Bullock also echoed other presenters who pointed out the renters, whether they are occupying a studio apartment or a customized office, are looking for amenities that appear to be tailored to their particular tastes, and those tastes are becoming more refined.
By way of example, Bullock pointed to the trend to brewhouse beers and designer jeans.