CRE forum panelists discuss COVID's effect on commercial, residential development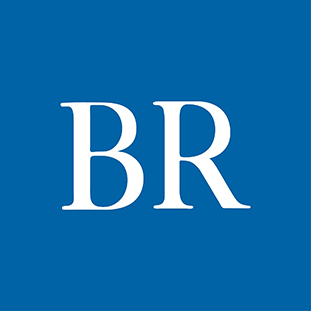 During the Business Record's annual CRE forum, which was held virtually last week, eight panelists described how the pandemic has affected the various sectors of the construction and development industries and the outlook for the next year. Topics touched on included financing of proposed projects, changes occurring in offices to make environments safe for workers, rising costs and availability of construction materials, and housing affordability.
Below are the speakers and a portion of their comments. Links to individual panelists' responses are also provided.
Randy Ripperger, Polk County assessor
"It's anticipated it could take three to four years for the hotel industry to return to normal. Most sources that we checked indicated a 20% to 40% loss in value due to the pandemic and we took hotel properties down 30% for the 2021 assessments, with restaurants a very similar story. Most experts are reflecting discounts of 20% to 40% to the pre-COVID levels, and we reduce them by 30% as well. … The effects of a pandemic on property values and assessments will continue to unfold for many years, and very well could have a lasting impact on real estate markets." Watch here
Jennifer Cooper, vice president and manager, Bankers Trust Co.
"It does feel like there is a longer- or long-term shift in how projects are underwritten and financed due to this pandemic. Every bank looks at a real estate project, and the primary source of repayment is always the rents or cash flow from the business. As you know, that source of repayment pretty much evaporated overnight for some types of property. Banks also have always looked at a secondary and tertiary source of repayment. … Now [when we go to a] loan committee and try to get new loans approved, we're spending a lot deeper dive time into global cash flow [and] into the portfolio that an investor or real estate developer has to see what other properties have risks that could affect their ability to help support the loan." Watch here
Brad Deets, development services director, city of Waukee
"2020 was in the top three in terms of new commercial valuation and new projects. We've really geared and set some of those projects up for success this year. A lot of those were approved in 2020 and they are now under construction. We had very few [projects that] had been approved and didn't start or were delayed. And quite honestly, overall, in terms of our business community, we saw very few losses in terms of existing businesses." Watch here
Dan Drendel, principal, Slingshot Architecture
"I think the big change is that we're going to see a shift in the purpose of the office. A vital office and important office will be a place where people come together, and what's important [is] how they come together. It'll be a little bit less about an individual's workspace and [more of] a focus on the common areas that might be for collaboration or where you can bring groups of people together for consensus-building." Watch here
Paul Rupprecht, president, R&R Real Estate Advisors
"With this growing on-demand culture, companies are really scrambling to keep up, and in order for them to keep up, they need to keep more of their product on hand. Also, they need to store their product closer to the customers and [they need to] be prepared for supply chain disruptions, which obviously happened during COVID. … This all [leads to] companies needing to expand their warehousing footprint." Watch here
Tyler Dingel, senior vice president, CBRE|Hubbell Commercial
"It all comes down to this buzzword that we've been hearing in retail not just since COVID, but really over the past several years: 'omnichannel' retail. There are a lot of definitions for omnichannel retail out there, but to sum it up, it's the ability to order and receive anything, at any time and anywhere. It all has to happen through a seamless consumer experience. A lot of retailers out there struggling, trying to figure out how [to] keep their brand consistent across all phases of that omnichannel process." Watch here
Kalen Ludwig, new construction specialist at Peoples Co. and president of the Home Builders Association of Greater Des Moines
"No one would have guessed that the demand [for newly built houses] would be this strong today during a pandemic. From talking to experts in the industry, unfortunately, we are hearing that lumber prices will remain elevated through much of 2021. Domestic production of lumber is increasing … but it's just not keeping pace with the demand that we're currently seeing. … With all these shortages and price increases, housing affordability is definitely a topic that I'm hearing about every day." Watch here
Kim Bakey, CEO, HomeServices of Iowa
The "low inventory [of houses for sale] is driving price appreciation with existing homes, often with multiple offer situations. … Our inventory today in Central Iowa is running about 50% less than it did a year ago. The supply we're looking at is about a two months' supply based on current sales pace out there. We're starting to see some appraisal issues come in as well with that price appreciation as lenders look at loans that are going out there. So we're having to work diligently with the lenders, as well as with the sellers on coming to that defendable price for financing options." Watch here