Guest Opinion: Not everything is a binary choice: How serving LGBTQ patients inspires our team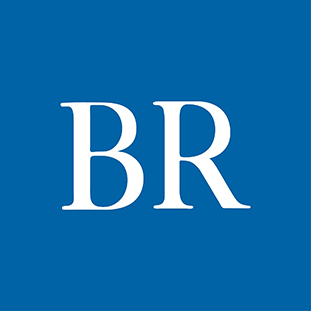 By Dr. Patricia Newland, vice president and medical director, Central Iowa, UnityPoint Clinic
As clinicians, our medical training teaches us to categorize and diagnose. But caring for people can sometimes be gray – it's not always black or white.
In 2017, my colleague Dr. Kyle Christiason launched UnityPoint Clinic's first clinic dedicated to providing compassionate and affirming care to lesbian, gay, bisexual, transgender, queer and questioning communities. As the Waterloo clinic got underway, we saw a growing need for services in Central Iowa and helped lead the effort to open a second clinic in Des Moines. These clinics are designed around the unique needs of our LGBTQ patients, including providing care like hormone therapy, STI prevention, pre-exposure prophylaxis (PrEP) and more in an environment that feels welcoming.
Our work opening and running these clinics has taught us many valuable lessons. People are people. The experiences we create – and the care we deliver – should be more fluid and meet people on their own terms.
This realization came into sharp focus when our team went through the Safe Zone Training before we opened the clinic in Des Moines. The experience was intense – starting with the initial icebreaker exercise. Without any introduction, our facilitator asked participants their names and how they wanted their coffee – black or with cream and sugar. Many of us felt awkward. We all tried to answer but not everyone wanted coffee.
Next our facilitator asked each participant their name, their favorite coffee shop and what they would order if they could order any beverage. Suddenly the group became engaged and offered a wide range of responses.
This simple example made us realize our patient forms were telling people they only had two choices – black coffee or coffee with cream and sugar. People aren't that simple. Not everything is a binary choice.
Over time we identified a host of situations that might be making our patients uncomfortable, and we took steps to address them. Whether it's offering gender-neutral bathrooms or designating preferred names or pronouns in the electronic health record, we strive to offer a safe and affirming environment for all our patients. Simply put, if someone wants to be called Buffy rather than he or she, then we should call them Buffy.
Throughout our journey, personal stories have played a pivotal role in creating a connection to our patients and helping us see when we're doing well or missing the mark. These stories keep us focused and reaffirm the value of this work.
Just a few days prior to the opening of the new clinic, I had an appointment with a 14-year-old patient who was suffering from depression and experiencing suicidal thoughts. Because of my Safe Zone Training, I was accustomed to asking patients about sexual identity and exploring whether it played a role in what the patient was experiencing. In this case, sexual identity was an important concern for my patient.
I pulled up the welcome message for the new clinic and let the patient and her family know we cared about her and wanted her to be safe and get the appropriate care. The patient had an appointment with a counseling resource within a few days. The look on the parents' faces – knowing they were not alone – was very reaffirming to me as a physician. Their story helps remind me of the value of the work we do every day.
Each of our care providers is shaped by these kinds of individual stories and experiences. In the early days of the clinic, we asked people to share why they volunteered to work in the clinic. One might have a family member who experienced discrimination and died by suicide. Another might have a close friend who is gay and simply wants to be more supportive. All of them have a connection to the work and a passion for serving in our clinic.
As our providers continue to learn and grow, they share their stories with colleagues in other clinics, helping to raise awareness and better personalize the experience for patients across our system. For example, it's important for all our clinics to understand the intersection between sexual identity and other circumstances that create barriers for patients, including religion, race, socioeconomic status, history of abuse, or poor treatment at another health facility. The more we train and raise this awareness on our own teams, the more we can uplift other clinics as well.
Our organization's experience serving our LGBTQ patients has taught us valuable lessons and reminds us that every detail counts, from the check-in process to our new lanyards with rainbows. We must meet people exactly where they are – even if they don't fit into a neat little box or category. When we do, people and patients notice – like the 80-year-old gay couple who said, "Hey, you got new name tags!" Those are the things that really matter.
Facebook Notice for EU! You need to login to view and post FB Comments!