Increased farm incomes pushing farmland values higher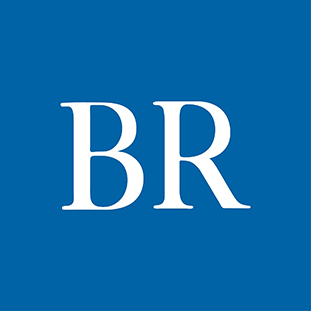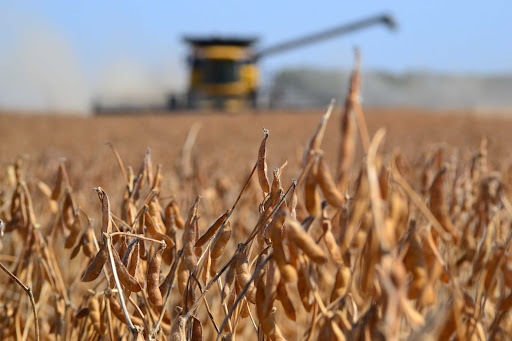 A farmer harvests soybeans this fall in northern Iowa.

Submitted photo from the Iowa Soybean Association
Increased farm income bolstered by higher commodity prices and unexpectedly high yields this fall has led to a surge in sales of farmland and the prices that investors are willing to pay for that land.





The sale of 76 acres near Swisher in Johnson County for a record $26,000 per acre last month caught people's attention. The price was likely driven up because it was zoned for single-family and multifamily development, so it wasn't land being sold purely for agricultural purposes. However, officials with land auction companies and agricultural economists say that overall, farmland is being sold at higher prices — even if not at record levels — and that higher prices are expected to continue at least into 2022.





In its third-quarter AgLetter published Monday, the

Federal Reserve Bank in Chicago

showed that Iowa's farmland values have increased 28% from Oct. 1, 2020, to Oct. 1, 2021. Farmland values in Iowa increased 10% in the third quarter of this year, according to the report.





Data from the

Realtors Land Institute survey

released in September along with Iowa State University Extension, showed farmland values statewide increased nearly 19% from March to September of this year.





"We're all seeing the same sort of thing of this idea of there's this fairly strong growth in these ag land values and we've got a pretty good cocktail of reasons why that's occurring," said Chad Hart, an agricultural economist at Iowa State University.





Randy Hertz, CEO of Hertz Farm Management Inc., which conducts auctions and private sales of farmland and provides other agricultural services in Iowa, Illinois, Nebraska and Minnesota, said the increased values that farmland is being sold for are causing more land to come on the market.





"We had 30-some auctions scheduled for November alone, and that's in addition to private sales and listings," said Hertz, who indicated that is up significantly from the same period in previous years.





Some of that is because landowners are trying to sell before possible federal tax law changes are approved by Congress. Other factors are pressures within the industry and the desire to be near other "well-heeled" farmers who may want to grow crops for livestock feed and where they can apply manure from their livestock operations as fertilizer, Hertz said.





"A big determinant of what a farm will sell for is who is your neighbor," he said. "So there's real demand in those areas that have those pressures to buy land."





Another factor in Iowa is that over 80% of Iowa farmland is owned free and clear because it is generally owned by older generations, Hertz said.





"And that makes it a really strong asset," he said.



Commodity prices jump up


And with higher farm incomes, farmers and investors are looking to tap into that as better-than-expected yields and increased commodity prices have pushed farm incomes higher, Hart said.





Corn producers are expected to average 201 bushels per acre. That would be the third-highest on record. Soybean growers are expected to see yields of around 60 bushels an acre. For corn, that translates into more than 2.5 billion bushels that will be harvested in Iowa in 2021. For soybeans, that is more than 600 million bushels harvested statewide, according to data from the USDA's

National Agricultural Statistics Service

.



Those levels of production coupled with increased prices for corn and soybeans

have pushed farm incomes higher. (Corn

was trading on the Chicago Board of Trade Monday for $5.77 a bushel and soybeans for $12.44 a bushel.)



"We see prices now that are roughly double what they were two years ago for many of our crops, and we've seen sizable improvements in our livestock prices as well," Hart said. "Prices have led to stronger farm income. And farmers typically, when they get stronger incomes, tend to turn around and reinvest that money back in agriculture, and the assets that they target the most is the land that continues to grow their farming operation."
He said he expects the recent trend to continue into 2022.
"Futures seem to be telling us that these [commodity prices] will be around for a year, possibly two years, and so that indicates strong prices, which indicates strong incomes, which tends to lead to strong land values," Hart said.
He said ag demand is fairly strong and stable, and popped back quickly from the pandemic compared with other markets, not only behind stronger domestic demand, but also because of a "resurgence in international demand."
"A lot of it was due to China and the purchasing power that country has," Hart said. "We saw a tremendous amount of additional sales to China over the past 24 months, and that has definitely strengthened the balance sheet in terms of the demand … helping lead to the higher prices we're experiencing."
That increased demand, particularly from international markets, is helping to support higher corn and bean prices, which typically fall during times of high production, Hart said.
"What we're finding is the market prices have been very resilient," Hart said. "We're finding that there is enough demand to maintain these higher prices. And that has encouraged folks that this rise we've been experiencing does have some legs underneath it that could be here for a while."
Hertz, whose Nevada, Iowa-based company posts
results of farmland auctions
on its website, said although not at the record levels of the Johnson County case, farmland in other areas of Iowa is being sold at significantly higher amounts than in prior years.
One example he gave was land southeast of Melbourne near Haverhill in Marshall County that sold at auction for about $15,000 an acre, which Hertz said was a high price for that area.

Another auction price was in the $7,000 to $8,000 range. Another parcel of land, which was near that property in Johnson County, sold for $21,000 an acre.
Other examples from Hertz's website include 150 acres in Franklin County selling for $11,500 an acre; seven parcels being sold in Story and Jasper counties individually ranging from $9,200 per acre to $15,700; 76 acres in Fayette County were sold for $13,100 per acre; and 320 acres were sold in Mills County for $14,000 per acre.
"Farmland values are local and it's important that you know what your farm is and those values," Hertz said.
Facebook Notice for EU! You need to login to view and post FB Comments!