Increased hotel/motel tax revenue, calls for greater collaboration on child care, and RFPs for 3.0 among highlights of Capital Crossroads Q1 meeting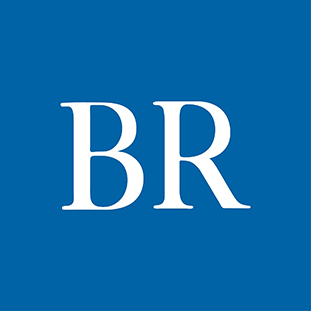 Here's what you need to know from Capital Crossroads' first-quarter meeting, held Wednesday at the Evelyn K. Davis Center for Working Families. It was held in a hybrid format with participants attending both in person and virtually.

1. Hotel/motel tax revenue checks for the period of July-September 2021 were back at pre-pandemic 2019 levels, a positive sign following losses of up to $3 million in receipts for Bravo of Greater Des Moines and Catch Des Moines, or $6 million total for fiscal years 2020 and 2021.

2. Preliminary results of the Music City Study, done to better understand the needs of the local music ecosystem, are expected later this month and are expected to be made public later this spring.

3. Bravo began work on strategic visioning in December with a final plan expected to be released in June.

4. An innovation dashboard has been launched to get a baseline for entrepreneurial activity across the state of Iowa.

5. A twice-monthly newsletter, Iowa Startup Hotlist, has launched, highlighting Iowa companies that are raising capital and building.

6. There was discussion about creating opportunities for more interaction between the Crossroad Capital core groups to engage in conversations to address the state's child care crisis. It was also discussed that the groups should look at how COVID-19 relief dollars can be used to expand access to quality child care, rethink barriers that prevent access to quality child care, and how to expand the quality of child care.

7. The Iowa Latinx Project was created and released the Nuestro Iowa report, which contains statistics and stories to elevate voices in Central Iowa. While not a Capital Crossroads initiative, Capital Crossroads was excited to share and elevate the project, the report and the resources it contains, and that it aligns with Capital Crossroads' priorities.

8. The Healthiest State Initiative is working with Broadlawns Medical Center on the Polk Produce Prescription Program to get fresh fruits and vegetables to people to help combat food insecurity. The program was set to end but new funding has been received, allowing it to continue.

9. There was a call for greater collaboration among the Capital Crossroads' Capital Cores to address walkability in the metro area. A survey of 2,500 people, including about 1,200 over the age of 50, found that walkability was a top priority. It was suggested that the Capital Crossroads Cores collaborate to put together a plan to address walkability and develop a measurement for success.

10. A request for proposals has been developed and is being sent out for help in the development of the Capital Crossroads 3.0 plan. Respondents are being charged with creating a 3.0 plan that includes clear, measurable short-term action items that are informed by a longer-term ambition vision.
Facebook Notice for EU! You need to login to view and post FB Comments!