Iowa Wesleyan University announces it will close May 31
Leaders cite financial challenges, lack of state support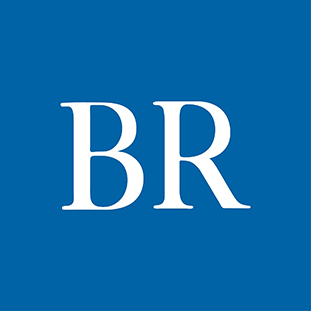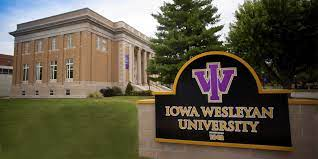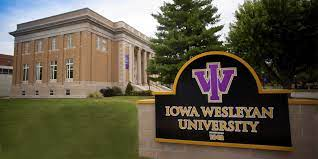 Iowa Wesleyan University's board of trustees unanimously voted today to close the university at the end of this academic year, citing a combination of financial challenges.
The private liberal arts university, located in Mount Pleasant in southeast Iowa, came to the decision as it has faced increased operating costs due to inflationary pressures, changing enrollment trends and a significant drop in philanthropic giving despite seeing growth in several areas.
"It is with deep sadness that we announce the Board of Trustees has made the heartbreaking decision to close our beloved Iowa Wesleyan after 181 years as an educational pillar in this community," Christine Plunkett, president of Iowa Wesleyan University, said in a prepared statement.
Another factor in the decision to close was the denial of Iowa Wesleyan's proposal to receive federal American Rescue Plan Act funds allocated to the state of Iowa. The university requested $12 million from Gov. Kim Reynolds in alignment with the state's Empower Rural Iowa initiative, the announcement said.
"As a higher education institution that serves rural Iowa, we are disappointed in the lack of state support for this effort. All our indicators have been trending in a positive direction, but we needed funding to buy some additional time," board Chair Robert Miller said in a prepared statement.
Reynolds issued a statement today saying that the governor's office did not receive Iowa Wesleyan's request for $12 million for ongoing operating costs until Feb. 3, 2023.
"As I've said many times, we endeavor not to spend one-time federal dollars on ongoing expenses," she said in the statement.
Her office engaged an independent third-party accounting firm to learn more about the university's fiscal health, the statement said. The firm found that Iowa Wesleyan had a $26.1 million loan from the U.S. Department of Agriculture, using its campus as collateral, that could be recalled in full as early as November 2023. Also, the university's auditor said "significant operating losses and reduced liquidity" raised ongoing concerns about the institution's future.
"Based on this and other factors, the independent accounting firm determined that providing one-time, federal funds would not solve the systemic financial issues plaguing the university," Reynolds said.
According to Iowa College Aid, the institution's enrollment grew during the pandemic from 645 students in 2019 to 758 in 2020 and has gained students in 2021 and 2022. But the increases were not enough to provide financial stability, the announcement said.
Before deciding to close, Iowa Wesleyan was also seeing improvements to student retention and making efforts to address economic and workforce development challenges throughout southeast Iowa.
"We know our action will be felt deeply by all Iowa Wesleyan University faculty, staff, students, families, alumni, donors, Mount Pleasant, and the entire region of Southeast Iowa," Miller said. "Like many colleges and universities nationally that have recently announced closure, IW has been confronted with many headwinds including increasing operating costs, declining numbers of high school graduates nationally, and insurmountable inflationary pressures."
The university has made four teach-out agreements with William Penn University, Upper Iowa University, the University of Dubuque, and Culver-Stockton College so students can complete their degrees. The agreements will allow students to finish their degrees on time and for a cost comparable to Iowa Wesleyan. More than 850 students currently attend the university, the announcement said.
The announcement did not say how faculty and staff would be affected.
When the university closes on May 31, the physical campus will become the responsibility of the USDA.
Facebook Notice for EU! You need to login to view and post FB Comments!