Iowa's startup mentor Mike Colwell reflects on career lessons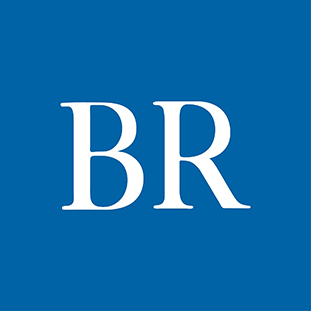 Following Mike Colwell's retirement at the end of February as executive director of entrepreneurial initiatives at the Greater Des Moines Partnership, he'll lead one more session of the Partnership's Raising Capital Seminar Series in March, a twice-yearly power course for entrepreneurs learning how to fund their business.
Colwell, himself a private investor, is preparing to enjoy a "semiretired" life with his wife in Colorado but plans to continue supporting Central Iowa startups as a mentor — the root of his work over the years. For this spring's seminar course, entrepreneurs will benefit knowing COVID-19 opened a whole new set of virtual doors, he said.
"Since the pandemic's come on, the idea of a Silicon Valley [venture capitalist] saying no to an Iowa company is gone. It's totally changed," Colwell said. "The walls came down. … They don't care where you are, and for Iowa that's huge, because it puts the startups in Iowa and a lot of other Midwest states on an even keel now."
Colwell started his career in mobile computing in 1984, moved to Ankeny from Seattle in 2006 and joined the Greater Des Moines Partnership as a volunteer on the Small Business Committee. In 2007, he began working full time for the Partnership to identifying potential high-growth startups in the region.
Over time, Colwell's job transitioned to coaching entrepreneurs on raising capital and identifying mentors for their businesses. With Tej Dhawan and Christian Renaud, Colwell co-founded the angel investor group Plains Angels in 2012. In 2014, Colwell worked with Dhawan and Jay Byers to develop the Global Insurance Accelerator, targeting global fintech and insurtech startups with funding and a 100-day business accelerator based in Des Moines. The Iowa AgTech Accelerator launched in 2016 with the same model, targeting global agtech startups with similar funding, networking and business support until it closed following the 2020 cohort.
"When I started in 2007, it would be hard to find two startups in Des Moines or even Central Iowa. When I look at Central Iowa today, I know personally over 100 companies that are startups, that are funded or scale-ups, companies that are well beyond startup phase," Colwell said.
What can be done in Iowa? Colwell points to the agtech startup PowerPollen, based in Ankeny, which preserves and stores pollen for later row crop application.
"Many people didn't believe it could be done, were sure it couldn't be done, and now [PowerPollen] is doing it on a large scale. It's going to change the world for ag," Colwell said. "Lots of things can be done."
We asked Colwell to reflect on a few lessons he's seen over his career in Central Iowa.
What's the biggest change you've seen in Central Iowa's startup community since 2007?
"Corporations and professional groups are getting behind it in a major way," Colwell said. "It's easy to say, 'I want something, let's go make this happen.' We do that all the time as communities. But to put the money behind it, and quite frankly the time behind it … that's what makes it work when the community gets behind something."
Where are the opportunities for growth serving the Central Iowa startup system?
Continuing to foster mentorships and networking between potential entrepreneurs will build support for business development, but state and city leaders also need to consider how to attract nonresidents to continue growing, Colwell said.
Startups and other businesses that adjusted quickly to remote work will hire talented employees wherever they are, which Colwell said will change how economic development deals are made. Remote work is an attractive offer to both business leaders, who need to hire sought-after skilled workers, and potential candidates, who may be family caretakers or have other reasons to live out of state.
"I've actually challenged some of our state leaders about this and said, 'What are you going to do when two founders build a company in Iowa and none of the employees are there? Are you going to help them?'" Colwell said. "They may build a billion-dollar startup … and the truth is, they don't need to hire in Iowa.
"Economic development used to be 'get a business to move here, they'll hire a bunch of people here and we'll grow.' … That's changed, and everybody's really got to get that in their head on multiple levels," he added. "It is a brave new world."
What are the "lessons learned" over your career?
Three lessons for startups stick out for Colwell.
Mentorship matters, and founders who seek out a diverse network of mentors outside their own area of expertise will benefit. Don't try to raise all capital in Iowa or the Midwest: "It's too small an area, and there's too few investors," he noted.
Finally, Iowa investors — especially angel investors — have new strategies available to diversify their portfolios.
"People are putting together syndicates to invest in companies, so rather than a minimum investment of $25,000 or $50,000, sometimes the minimum investment is $2,000 or $5,000. Suddenly, a $50,000 investment becomes 10, 15, 20 investments in 20 different companies, so it's just like owning a mutual fund. You're much smarter doing it that way," Colwell said.
What do you hope to see for Central Iowa next?
Business exits, Colwell said.
"What makes startup communities really grow fast is when people who started companies five or 10 years ago have an exit and suddenly come into a lot of money — and have the money and the time to become investors and mentors in [other] startups," Colwell said. "We've not had a lot of big exits in Des Moines, and we need a few of those. I think there are a few coming, and that would be a really big help."
Facebook Notice for EU! You need to login to view and post FB Comments!