Local agents: Potential tenants out looking for office space; some are signing leases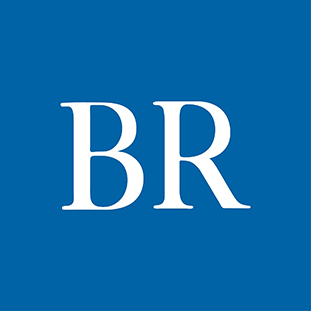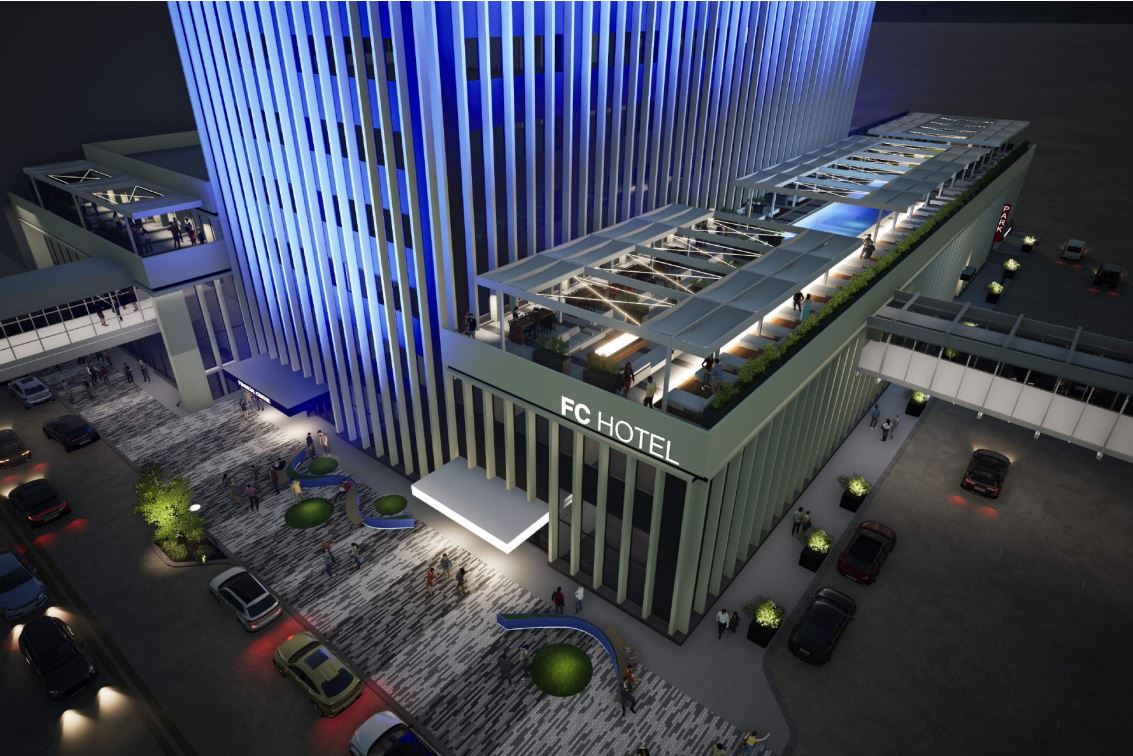 About 90% of the 14th through 25th floors of the Financial Center, 666 Walnut St., have been leased. A hotel is proposed for the first 13 floors of the building, which is being renovated. Rendering by Slingshot Architecture
In recent weeks, two new tenants have signed leases for space in downtown Des Moines' Financial Center, a sign the office market may be beginning its recovery from the pandemic, say area commercial real estate agents.
A law group has signed a new lease for more than 13,000-square feet in the 25-story building at 666 Walnut St. and Meyers and Stauffer, a Medicare/Medicaid consultant, signed a lease for 10,000 square feet, according to JLL-Des Moines' first-quarter market report.

"These were deals that were in the market that we just decided to be aggressive on knowing that there's going to be a lot of space flooding the market over the next two … to five years," said Jesse Bunney, vice president of leasing and asset real estate for LawMark Capital Inc. that owns the tower that opened 49 years ago.

"With companies figuring out what their new workspace needs are to operate, we feel there's a potential for a contraction so we decided … to go really hard after any deals that were in front of us."

The Financial Center, which lost its largest tenant when Wells Fargo left in the fall 2019, is undergoing a renovation that two years ago was estimated to cost nearly $60 million. Bunney said that about 90% of the available space on the 14th through 25th floors has been leased. A hotel is planned on the first through 13th floors.

The leases signed by the two new tenants helped absorb some of the vacant office space in Des Moines' central business district during the first quarter that ended on March 31. According to CBRE|Hubbell Commercial's 2022 first-quarter office market report, 18.7% or 1.2 million square feet of the central business district's 6.4 million square feet of office space was vacant. In 2021's fourth quarter, the vacancy rate was 18.9%.

Overall, 16.7% or 2.97 million square feet of the 17.82 million square feet of office space in the Des Moines area was vacant in the first quarter. That's higher than the 16% vacant in the fourth quarter, according to the report.

"I feel like we've seen an uptick in activity in 2022," said Korey Birkenholtz, a vice president at CBRE|Hubbell. "Folks are out in the market, looking and touring spaces. … The deal velocity isn't where we want it to be as far as leases getting signed, but we are encouraged with the amount of activity that we're seeing."

As large corporations bring employees back to the workplace after two or more years of working at home, there will be "renewed strength in the office market," according to Hubbell's market report.

Businesses of all sizes are making decisions on employees' works schedules rather than implementing temporary fixes, said Justin Lossner, managing director at JLL, which has offices in downtown Des Moines. "To complement that, we're seeing a lot more people recommit to office space as a part of the overall solution as opposed to going 100% work-from-home while incorporating a flexible work environment."

Lossner said he's seen company leaders recommit to the need for office space.

"They want a place to train employees; a place for collaboration; a place to build company culture while fully understanding and embracing a flexible work environment," he said.

Still, there continues to be an abundance of office space on the market, according to JLL's quarterly market report. More than 139,000 square feet of space was listed for lease at 6200 Park Ave., a two-story building that Wells Fargo currently occupies but will vacate in the fall, according to the report.

Also, EMC Insurance Cos. has listed for sale the 21-floor Hub Tower, 699 Walnut St. in downtown, and the west portion of the adjacent Kaleidoscope at the Hub, according to JLL's report. The asking price is $30 million.

More online
To read JLL's first-quarter market report, click here.
To read CBRE|Hubbell's first-quarter market report, click here.
To read Business Record reporter Michael Crumb's article about downtown office space in the 2022 real estate magazine, click here.
Facebook Notice for EU! You need to login to view and post FB Comments!