Mark Rupprecht: Ivy College of Business CRE Professional of the Year
Over the years, Rupprecht has learned 'to have patience' during economic downturns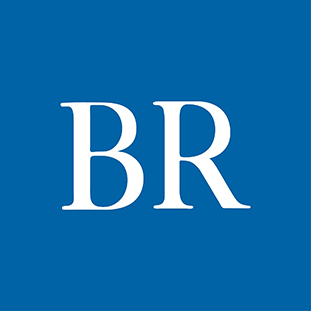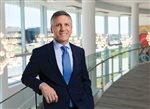 Mark Rupprecht was named president of R&R Realty Group in October 2007. A few months later, the economy soured and the country was in a recession.
And while Rupprecht wasn't thrilled by the downturn in the economy, he was ready to lead through it.
"We had managed our business really well before [the recession] and it put us in a good position to have capital to continue to look for opportunities for growth," said Rupprecht, the 2021 Iowa State University Ivy College of Business CRE Professional of the Year.
Rupprecht was the seventh person his father, Dan, hired to work at R&R, a West Des Moines-based real estate development, management and investment company that Dan Rupprecht started in 1985. Mark Rupprecht has been involved with all aspects of the company's business, from property management and leasing to buying ground and developing new buildings.
When the Great Recession began, "construction halted and several real estate companies vanished into bankruptcy," Suku Radia, former CEO of Bankers Trust Co., wrote in nominating Rupprecht for the CRE Professional of the Year. "R&R, however, persevered. Mark's leadership and R&R's history of strategic investments, helped the company not only stay on course but grow."
The economic downtown provided R&R an opportunity to grow. It acquired the Regency West office park in West Des Moines and numerous acres of undeveloped land in Central Iowa.
As the economy improved, Rupprecht and his team decided the company needed to diversify its product types. It had a lot of office developments and some warehouses, but "we needed to expand that," Rupprecht said.
The company began developing industrial spaces and built an apartment complex.
Diversification also meant expanding into other markets, said Rupprecht, 55. "We looked at our concentration here in the Des Moines area and how much space we had. We said, 'Maybe geographically would be a great way to diversify.'"
The company began searching for other markets and settled on Omaha, where R&R already had customers. The company now owns more than 1 million square feet of commercial space and about 160 acres of undeveloped ground in the Omaha area.
"It has been a good market for us," Rupprecht said.
Rupprecht is an Iowa State University graduate with a major in finance. He serves on several boards of directors and is a member of several business and philanthropic organizations. He was a member of the Business Record's inaugural Forty Under 40 class.
We recently sat down with Rupprecht and talked about his career.
Describe your first years at R&R.
That was in the late '80s. We were growing. The economy was good. We had to wear many hats as a small company. We were doing some property management, and on the weekends I would carry the pager. If we got a call on a Saturday night that there was a toilet running in the building, you had to know who to get there to fix it. It gave me a chance to learn a lot of things.
What did you learn in those early years that has stayed with you?
That you have to work hard for what you're going to accomplish – hard work does pay off. I always tell my kids that I think hard work beats talent. You can have talent and not use it. Nothing, though, beats hardworking talent because if you're really talented and you work really hard at it, that's when you're going to be the most successful. … The value of hard work was certainly something I learned at the office but it wasn't just at the office. It was instilled in me as I was growing up.
You were named president of R&R in October 2007. The next year, we entered the Great Recession. What was that like?
I'd been around long enough to have gone through some cycles and understand that they go up and down. But this one was different because it was a lot deeper. … What you learn from that, though, is that there's always opportunities and that you should always be looking for them. We focused on taking good care of our customers and retaining them. But then you also have to figure out ways to adjust and come up with that new strategy that is going to get you through [the downturn]. … We managed our business really well before that and it put us in a good position to have capital to continue to look for opportunities for growth. We did a lot of land acquisition and we also acquired Regency West [office park]. That was interesting because we had competed with them for years at Three Fountains.
Every business, every person goes through different situations. Everyone has a different hand that they're dealt. It's not really about the hand you're dealt, it's how you play that hand. And if you're able to play your hand right and do a great job with it, then that's going to determine more of that outcome versus that actual hand you've been dealt.
Compare that period to what we're going through right now.
It's different. The last [downturn] affected everybody. This one kind of feels like there's winners and losers. You look at the hospitality industry and it is really struggling. Grocery stores, though, aren't struggling. Amazon is doing really well, but other retailers are struggling.
What did you learn during the Great Recession that you've applied to the pandemic?
You have to look longer term because you know it's a cycle. That's something that I learned last time is that it takes time. It's not something that you adjust and hope for the best but that you're doing lots of different adjustments along the way. You've got to have patience. You've still got to collect as much information as you can and make the best decisions that you can along the way.
What do you think the outlook for development is for Des Moines over the next two to three years?
We're still working through a little bit of the pandemic, and some things have changed because of that. But one thing that hasn't changed is that Des Moines is still a growing and very vibrant city. We've got great leaders here, great companies. I think there will continue to be growth, which creates opportunity for real estate development. Housing is really strong right now. The industrial market continues to be strong. The outlook is very good for that. You're seeing more and more [industrial] projects right now, in addition to Amazon. …
The slower ones will be office and retail and hospitality. For office, people still don't know what that long-term solution looks like. I think people will come back to the office. I think there will be demand for office. But I think there will be some type of hybrid work schedule and it's going to be different for each organization and different for each job.
Talk about the future for R&R Realty. What's on the horizon in the next three to five years?
Our vision is to continue to grow and to continue to do the things that we're really good at but to also look at new opportunities when they present themselves. We want to be innovative in what we're doing. Part of our mission is to set the standard for real estate companies, so we're always trying to look at what we can be doing differently than we did before.
We've done a lot of ground-up development over the years, and that's really how we built our portfolio. We've acquired some, but the bulk of it's through ground-up [development]. … When you look at where our land is, that's where our growth is planned. A lot of that is industrial and office. Some is in apartments and a little bit is in retail. That land is in Des Moines and in Omaha.
Will R&R be moving into another metro area like Omaha?
No, but we're always looking. … When you're starting from scratch like we did in Omaha, you're pretty much starting from scratch and you're trying to build your brand. We don't have a brand over there yet. It's tough getting started in new markets. We've been [in Omaha] since 2013. Our first building that we constructed there was completed in 2018 and we've acquired a building there. We've got a replica of [the Westfield office building] being built there and it will be opening up later this year. I think we'll see a lot of growth in [the Des Moines area and Omaha] but not necessarily other places. We're always open to opportunities, but we're not pursuing any at this point in time.
What advice do you have for someone new to the business?
I advise [young people] to figure out what they are passionate about and to also figure out what they are really good at. Hopefully those things will align. If you figure out what you're good at, that's your talent portion. If you figure out what you're passionate about, you're going to work hard at it. This is where I go back to "hard work beats talent, but nothing beats hardworking talent."… If you can match up what you are passionate about and what you're good at, you'll put your heart, your mind and your soul into that and you'll be successful at it.
What do you do in your free time?
I'm a golfer and love playing. When I can find the time – because they are busy, too – spending time with my kids. And I do like to travel, but didn't do much of that this past year.