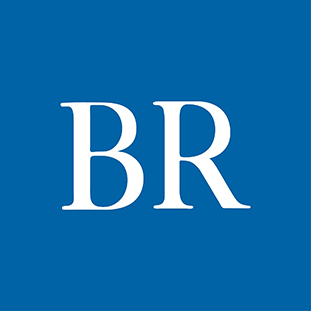 Lutheran Church of Hope has sold the build at 1821 Ingersoll Ave. it used as a satelite facility. Before Hope bought the property in 2013, an auto dealership had been located on the site.
Photos courtesy of Polk County Assessor
The Lutheran Church of Hope, the West Des Moines church with several Des Moines-area satellite facilities, has sold its property on Ingersoll Avenue, Polk County real estate records show.

D&D Property Holding LLC on Feb. 12 paid $2.5 million for the property at 1821 Ingersoll Ave., records show. The property had once been home to Bill Jensen's Crescent Chevrolet dealership.

Hope bought the property in 2013 for $875,000, records show. In January, the church bought property at 2500 University Ave. and 1134 25th St. that had been owned by First Christian Church Disciples of Christ.

D&D Property Holding shares the same Davenport address as Tri-City Electric Co. The company opened an office in Des Moines last summer.

Tri-City Electric's metro-area projects include the Microsoft campus in West Des Moines, Fleet Farm in Waukee and the Aparium Hotel renovation in the former Midland Building in downtown Des Moines.

The 8,182-square-foot building at 1821 Ingersoll Ave. was constructed in 1996 and sits on 1.1 acres. The property in 2019 was valued at $1.8 million, records show.

The State of Iowa Armory Board

completed a contract purchase with All Points Development LC, managed by William C. Knapp and Gerard Neugent on Sept. 15, 2019, to buy 118.6 acres at Northwest Saylorville Drive and Northwest Beaver Drive in Johnston, records show. The sale was recorded on Feb. 12. The Armory Board, which

under Iowa Code

has the authority to buy real estate and build and maintain facilities, paid $2.7 million for the ground, which in 2019 was valued at $938,300. The board entered the contract with All Points Development in 2017, records show. According to a Johnston city official, the ground will be used as an expansion of Camp Dodge, a military installation that is the headquarters of the Iowa National Guard.

Allied Construction Services Inc. paid Hurd Willow Creek LLC $828,349 on Jan. 29 for 6.7 acres at 2825 S.E. First St., West Des Moines, records show. The lot was part of 23.3 acres developer Richard Hurd, through a real estate investment entity, bought in 2016. The parcel has been subdivided into smaller lots.

A group that includes five real estate investment entities paid $10 million on Feb. 5 for property at 1275 N.W. 128th St. in Clive, records show. Penn Real Estate Holdings, managed by James Hansen of Oskaloosa, had owned the property since late 2012. It sold the 5.3 acres and 59,387-square-foot, two-story office building to a group that includes: Galloway Holdings LLC, TBJ LLC, Moon4win LLC, Fade Group LLC and Beth Capital LLC. The registered agent for Galloway Holdings is Jonathan Galloway, who has offices in West Des Moines. The Clive property in 2019 was valued at $7.8 million.

Andrew and Georgia Howard Trusts paid Delta Douglas 55 LLC $870,000 on Feb. 14 for property at 5501 Douglas Ave. in Des Moines, records show. The property includes a 9,010-square-foot retail store, built in 1970, currently occupied by NAPA Auto Parts. The property in 2019 was valued at $742,000.

Westowne Center Associates LLC paid Catalyst Westowne LLC $15.8 million on Nov. 6 for the 176,134-square-foot Westown Shopping Center at 1500 22nd St. in West Des Moines. The center includes Michael's craft store and Jethro's BBQ. The center, which sits on nearly 20 acres, was developed in 1971. Westowne Center Associates is based in Kansas City, Mo.

The Quarter at Waukee LLC, managed by developer Daniel Pettit, paid ARAC LLC, managed by Kurt Brewer, $17 million on Feb. 5 for 27 acres on the northwest corner of Ashworth Road and Grand Prairie Parkway in Waukee, Dallas County real estate transactions show. The farm ground in 2019 was valued at $38,000. In November, Pettit shared plans with the Waukee City Council to develop an entertainment district on the land. He told the council the project would include an indoor concert venue surrounded by entertainment areas for golf, pickleball and bowling. The project, valued at $80 million, will include a four-story hotel with spaces for retail and restaurants, Pettit said at the time. Pettit did not respond to several requests for comment about the progress of the development.

A group of investors paid $3.95 million on Feb. 6 for property at 6750 Westown Parkway in West Des Moines, records show. The property includes a 29,150-square-foot mixed-use strip center built in 1999. The center, which sits on 3 acres, is in the center of what's known as "Medical Mile." The property in 2019 was valued at $3.25 million. The investors who bought the property include: JPac Properties LLC, whose registered agent is listed as Jeffrey Lamberti of Ankeny, according to the Iowa secretary of state; 98 Ames LLC, whose organizer is listed as real estate developer and broker Marcus Pitts; real estate developer and broker Justin Lossner; and K&A Investments LLC, whose address is the same as KRM Development in Urbandale.
– Compiled by Kathy A. Bolten
Facebook Notice for EU! You need to login to view and post FB Comments!