NOTEBOOK: American Water uses AI, eyes tap water threats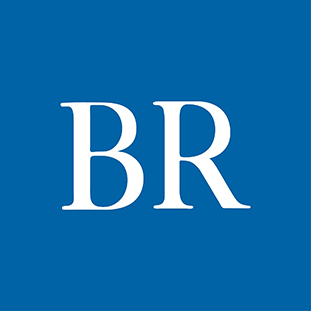 When American Water President and CEO Susan Story stopped by our offices during a routine Des Moines business trip, the leader of the nation's largest water system had two particularly intriguing things on her mind: emerging contaminants and artificial intelligence.
American Water includes major operations in Davenport and Clinton. It relies heavily on the less-than-pristine water of the Mississippi River and underground aquifers as sources for treated tap water.
Keeping Iowans safe with that blend takes some work.
"We have our own [research and development] group with 15 scientists," Story said. "And we have three to four of our scientists that typically spend all their time working on emerging contaminants and water quality issues and water technology. And just to give you an example, nitrates here in Iowa and in other areas in the Midwest are high because of the runoff because of all of the farming."
Lead, which often comes from pipes in homes, is another problem, and American Water asked the Iowa Utilities Board to change the residential service line at the same time water mains are replaced. The cost then is built into rates.
Story said her utility stopped changing out water mains after the Flint, Mich. lead crisis until it could get permission to change the line to homes, too, because replacing the water mains can shake lead loose in the system. So far, Iowa, Indiana, Pennsylvania, New Jersey and Virginia have agreed to the plan to work on the home service lines at the same time that mains are replaced.
Even when the problem isn't in the utility's equipment, American Water wants to protect its customers, Story said. Case in point: the return of a nasty illness, Legionnaires' disease, a pneumonia-like affliction that often is spread by commercial building air conditioning equipment and the like.
"It doesn't get a lot of press, but there is a huge resurgence of Legionnaires' disease across the country. It is typically not in our water supply," Story said. "But we don't want our customers to have this incident, so we're actually on the website doing a big educational campaign."
Story also talked about how artificial intelligence is improving water treatment. For example, huge blooms of toxin-producing algae that can kill dogs and sicken people or worse are now tracked with drones. Scientists are still trying to figure out when the algae proliferate and under what conditions they release the toxins, called microcystins.
Microcystins are easily treatable with activated carbon and other methods, Story said. But it can be an added expense and, mainly, "we just need to know when we have to treat it."
There are plenty of other risks to drinking water, too, said Story. Some of the world's 144 million registered chemicals are breaking down into new substances every 2.6 seconds, new forms that could pose a risk. And there are 1,400 types of microbes, bacteria, viruses and parasites that can threaten water. The U.S. Environmental Protection Agency regulates 100 — of everything."
Story and her company share testing information with the EPA and the Centers for Disease Control and Prevention to help in efforts to protect the public. Part of that work is to use sensors to build a database over 18 months of "what good water looks like" so that differences — and potential threats — can be more readily identified, she said.
Facebook Notice for EU! You need to login to view and post FB Comments!