NOTEBOOK: Delta Vision's inaugural OneSight event brings focus on free eye care to Iowa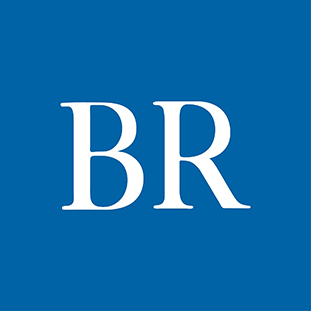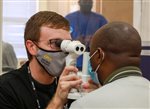 Vision exams and glasses are necessities for many people, but a number of Iowans don't have the financial means or ability to travel to have their eyes examined. In more instances than you might imagine, low-income residents in Iowa have never had the benefit of an annual eye exam or been able to get the glasses they need, says Dr. Chad Overman, director of vision benefits with Delta Dental of Iowa.
To address the need, Delta Dental of Iowa's DeltaVision program partnered with Prevent Blindness Iowa and the Oakridge Neighborhood to host the first OneSight vision clinic in Iowa.

Nearly 350 Oakridge residents — 347, to be exact — received eye exams during the three-day clinic held Sept. 29 through Oct. 1 at the Oakridge Neighborhood Community Center. Of those participants, 290 received prescriptions for free glasses, which they will receive within the next couple of weeks. Additionally, more than 25 people got referrals to specialists to address serious eye diseases that were detected, among them glaucoma, age-related macular degeneration and diabetic retinopathy.
OneSight, a global nonprofit founded in 1988, has benefited more than 37 million people in 53 countries in its mission of "creating a world where lack of access to vision care is no longer a barrier to human achievement and potential."
Overman, an optometrist who has led Delta Dental of Iowa's vision benefits team as its medical expert since June 2019, was among dozens of professional volunteers who participated. The Des Moines event was the first in a series of vision clinics that will be offered in other locations across the state on a recurring basis, Overman said.
"My focus really goes well with this because I want to educate people about why they want to have annual eye exams to avoid what could otherwise be bad outcomes," he said.
Diabetes, macular degeneration and cataracts are examples of some of the serious health conditions that can be effectively treated if caught early, Overman said. "I love Delta because they are really focused on prevention. [People] understand that you go twice a year to the dentist, but they don't know that for annual eye exams."
In addition to addressing a social need, the clinics are also an effective workforce development tool. OneSight research shows that work productivity increases by 35% when an individual can see clearly, increasing earning potential by 20%. In the United States, 1 in 4 students has an undiagnosed vision problem and experts estimate that 80% of learning is visual.
Facebook Notice for EU! You need to login to view and post FB Comments!