NOTEBOOK: Looking back: Quarterly surveys of ABI members show fluctuations in outlook due to pandemic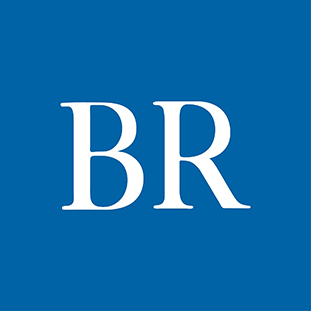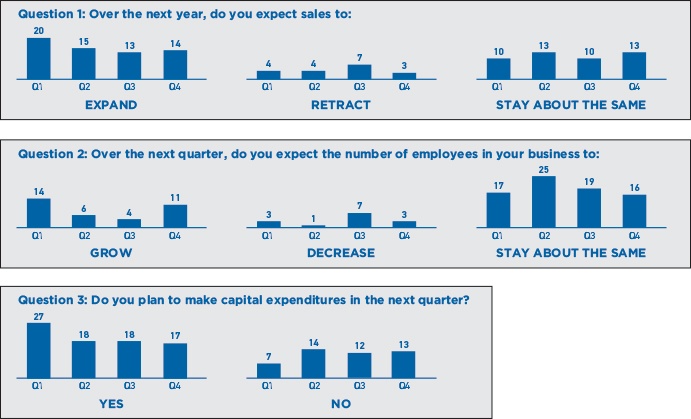 The graphs show survey results from the Iowa Association of Business and Industry's quarterly outlook surveys taken by its board of directors members ahead of each 2020 quarter. The number above the bar indicates the number of respondents who selected that response.
---
Iowa manufacturers' outlooks for each quarter, while remaining relatively stable by some measurements, show shifting views about certainty due to the coronavirus pandemic.
The outlook for the first quarter of 2020, for example, showed only 8.8% of the Iowa Association of Business and Industry's members expecting their number of employees to decrease. However, by the time they were looking ahead to the third quarter of 2020, 23% expected to see the number of employees decrease.
Initial unemployment claims filed by Iowans during Sept. 13-19 (the most recent figures at the time of publication) show 1,483 from the manufacturing industry.
Manufacturing has seen the highest numbers of initial claims in recent weeks, which isn't all that surprising due to the size of the industry. However, in the beginning months of the pandemic, more Iowans from other sectors – like the restaurant, bar and lodging industries – were filing unemployment claims due to mandated closures and declines in travel. With some of the restrictions on bars and restaurants lifted, claims for those industries have significantly decreased.
Concerns about the pandemic were not on the radar of ABI members until the first quarter of this year, the second-quarter outlook survey shows. Only 56% of survey respondents planned to make capital expenditures in the second quarter, compared with 79% who planned to in the first quarter.
"Uncertainty is never good for business, and members are concerned about the unknown," Iowa ABI President Mike Ralston said in a March release. "It's not clear whether this will be a short-term or a long-term issue."
As many of us now know, the uncertainty has not been short-lived.
The most recent outlook survey results, released on Sept. 14, show generally strong numbers but also continued precariousness. "Overall, most members are doing well," Ralston said in a release. "Others are having a much more difficult time. They're starting to see the impact of social unrest and COVID-19 on employee well-being and engagement."
Additional issues identified in the most recent survey were concerns about schools staying open and child care shortages, according to a release.
Facebook Notice for EU! You need to login to view and post FB Comments!