NOTEBOOK – ONE GOOD READ: Five Power Breakfast takeaways on moving the community forward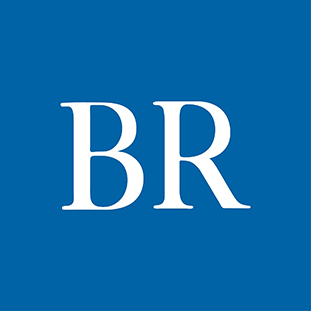 Now officially one year past the start of the coronavirus pandemic, we asked nine leaders to share thoughts on what it will take to reset our economy and work toward community progress together at our May 13 Power Breakfast.
Speakers included:
Almardi Abdalla – vice president of family and workforce programs, Oakridge Neighborhood Services

Joseph Jones – executive director, Harkin Institute

Kristi Knous – president, Community Foundation of Greater Des Moines

Chris Kramer – director, Iowa Department of

Cultural Affairs

Megan Milligan – president and CEO, Iowa Center for Economic Success

Blanca Plascencia – owner, El Fogon

Tiffany Tauscheck – chief operations officer, Greater Des Moines Partnership

Brian Waller – president, Technology Association of Iowa

Tim Yaggi – president and CEO, Pella Corp.
You can watch the full video here. Here's what our newsroom took away from the speakers' ideas.
Megan Milligan: Shape your repeat spending at small businesses
Milligan has three guiding principles to support small business growth in Iowa: Start one, shop them and spread the word about them.
Above all, be consistent in supporting small businesses, Milligan said. Return to them and spend new money on their services and products. As an example, she said unused gift cards older than six months represent old revenue to the business, and no longer support their current operational costs.
"At the beginning of the pandemic, we all bought gift cards to try and support these shops and services that we couldn't go to. That was awesome and it was valuable," Milligan said. "But if those gift cards are more than six months old and sitting in your drawer, they're not helping that small business anymore.
"If you don't truly participate and you don't truly move it forward, it's not going to change anything. Going to a restaurant once and posting that you stopped there, and that you supported them and they couldn't survive without your support, isn't going to change the economy for everybody," she added. "It's not going to change until you can't live without that restaurant. So start shaping your life to appreciate those small businesses."
– Kate Hayden
Brian Waller: Today, all organizations are technology companies
At the start of the 2020 lockdown, organizational security and operations were no longer just the concern of dedicated information technology staff — it affected the job of every staff member who worked remotely. As organizations plan their post-pandemic moves, those that continue to treat their employees as IT professionals will benefit from increased digital access, said Brian Waller.
"There's nothing really magical about the cloud at the end of the day. It's servers, hardware sitting somewhere, but it is the best way to grow your business and secure your data to enable new technologies," Waller said. "The technology workforce is needed to accelerate that — information technology professionals around the state of Iowa are more important now than ever."
– Kate Hayden
Joseph Jones: Implement policies that will benefit all, especially people with disabilities
Long before many of us were told to pack up our desks and work from home last March, people with disabilities, chronic illnesses and other conditions had been asking to telecommute for years, only for employers to deny requests, often citing productivity concerns.
But as we've seen, working from home does not diminish productivity. Quite the opposite – one study found that the work-from-home boom will lift productivity in the economy by 5%. Which raises the question: Where would we be as a society if we had granted those requests to begin with?
Now, as many businesses and organizations are implementing plans to return to the office, it's important to maintain flexible work arrangements for people who need accommodations, said Joseph Jones, executive director at the Harkin Institute.
Jones implored business leaders to be prepared to accommodate requests for people who need to work from home to be successful. And that goes for everyone – not just for those with disabilities.
"Flexible work arrangements, universal design … those are things that can be beneficial to all those in your workforce," Jones said. "Make it available without people having to ask for it."
– Emily Blobaum
Almardi Abdalla: Work is needed to create more accessible, equitable lending for homeownership
Abdalla discussed the challenges of homeownership that face immigrant populations and how religious obligations often prohibit them from participating in an interest-based lending system. That, he said, can create barriers to homeownership. He also offered some solutions to overcome those barriers.
"Homeownership is an essential part of the American dream [and] building long-term economic success begins with homeownership," he said. "But by examining our financial systems and lending options offered by financial institutions in our state, one can easily conclude that these lending options are neither accessible or equitable for many hardworking families."
He said for many, religious obligations prevent them from engaging in interest-based lending options needed to buy a home.
"This presents significant barriers to accessing homeownership, a dream of many and one of the ways that we can retain talented young working families in our state," Abdalla said. "What can we do to help these communities and new taxpayers to be able to experience the American dream of homeownership? Two ideas come to mind: expanding rent-to-own options and contract selling."
Abdalla said expanding rent-to-own and contract sale options will make lending more accessible and equitable, and "lead us to engage and retain talented individuals and families in our state. I believe the American dream will remain strong and alive as long as we work hard to preserve it for others."
– Michael Crumb
Kristi Knous: Don't underestimate the powerful benefits of the 'for-impact' sector
"Do you have any idea what our community would have experienced this past year without our nonprofit sector? How many would be hungry, or starving? How many would have lost their homes — that American Dream that Almardi spoke of and that we all strive for? How many would be sick, or far worse? How many would be lost without the education and the future, without someone to wrap their virtual arms around them? If we truly seek to propel DSM forward to a better, stronger future, I propose we commit to a paradigm shift related to our 'for-impact' sector. That's right, I didn't say nonprofit — I said for-impact. Nonprofit status is a tax delineation and not a business model, of course — our sector is profitable. The profit shows up in revenue; it shows up in food on the table, in kids safe and learning and after-school and out-of-school programs and summer job programs for our youth. In music, in parks, in accessible swim lessons and job training programs and refugee settlements and beautiful sculptures throughout our community, and in lives saved through access to all for health care."
Nonprofit work literally is "impact in action," Knous said. "Yet for the most part, we consider our nonprofits as a nice to have, not a need to have industry. They're often overlooked or last in line for things like COVID relief loans, capital investments and other programs to our valued for-profits and small businesses and large corporations."
Nationally, the nonprofit sector is the third-largest private sector employer, Knous said, and In Iowa almost 11.5% of the private workforce consists of for-impact employees, with annual revenue of $14.7 billion and expenses of $14.2 billion. "It's an industry with huge, often unrecognized economic impact," she said. "As we look ahead with big ideas for our community post-COVID, we simply can't forget the for-impact sector and the support it deserves from our community."
– Joe Gardyasz
Facebook Notice for EU! You need to login to view and post FB Comments!