NOTEBOOK: We were curious, so we asked
What is the relationship between local United Way chapters and United Way Worldwide?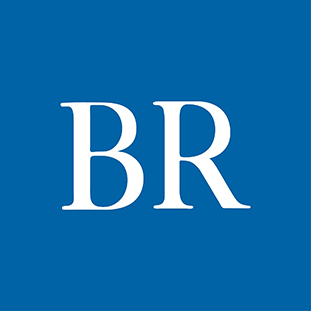 As reporters, our job is to ask questions, right?

We ask questions for a variety of reasons. We want to learn more about a topic so we can better explain it to our audience. Sometimes we just want to educate ourselves on a topic so we know what questions need to be asked. Sometimes we have to ask really hard questions that make people uncomfortable.

It may sound odd, but sometimes we have questions that we don't ask because we get busy with our daily lives and it may not sound especially relevant at the moment. Plain and simple.

We can get so accustomed to our relationships with those we work with and seek information from that we don't always think to ask questions that may help better explain those relationships and their inner workings.

Let me give you an example.

As a reporter who follows our local nonprofit community, I recently saw a story that the Associated Press did on the resignation of the CEO of the United Way Worldwide, Brian Gallagher. The announcement came after the organization was accused of mishandling sexual harassment and discrimination allegations.

Sounds like a big deal for the United Way. It is. But what does it mean for local chapters, such as the United Way of Central Iowa?

Staff members at the Business Record communicate with the staff at our local United Way chapter fairly often, whether it be phone calls, emails or participating on Zoom calls. We wondered aloud during a recent staff meeting what, if anything, the news from United Way Worldwide means for local chapters. We were curious about the relationship between local chapters and national and international offices.

How do the pieces all fit together? How do the cogs make the wheel turn?

One rule of being a reporter is that if you have a question, it's likely others do, too. So we asked.

I sent an email to the folks at the United Way of Central Iowa and they promptly replied with answers to my questions.

Here is what we learned.

Local United Way chapters are separate entities from United Way Worldwide, and operate as independent nonprofit organizations that are governed by local boards of directors and led by local management teams.

Although independent, because they are members of the United Way network, local chapters pay membership dues to United Way Worldwide for licensing rights to the United Way brand. Local chapters also are required to meet certain standards in various business areas to maintain their membership status.

We also learned that United Way Worldwide invests funds raised in various national and global initiatives, like 211 and early grade reading. It also activates fundraising to provide additional funds to help local United Ways during increased times of need. That was the case at the beginning of the coronavirus pandemic.

The change in leadership at United Way Worldwide will not affect the mission of United Way of Central Iowa.

"The workplace challenges United Way Worldwide is experiencing are not reflected in any way in our local organization," the email from our local chapter read.

Local United Way leaders said that the local chapter's financial position is strong and that its "carefully cultivated" workplace culture is thriving because the organization's values include compassion and integrity. They noted that the local chapter's emphasis on diversity, equity and inclusion has been key in decisions made around staffing, workplace policies and the work it does in the community.

Local leaders assured that they will continue to do everything they can to "foster an equitable, empowered, engaged, thriving community" and protect the United Way's high standards.