Power Breakfast preview: Business of nonprofits and corporate giving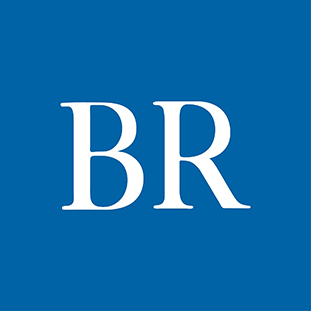 The Greater Des Moines business community has a long history of philanthropic giving, volunteerism and cause-oriented work. Now there are more worthy causes to support. Our nonprofit and corporate giving Power Breakfast will discuss some of the opportunities and challenges our nonprofits are facing in seeking funding. We will also take a look at how area businesses are reshaping their social responsibility efforts and what it means for the community at large. Join us in a fruitful discussion about how we can balance all the great causes in our communities through corporate giving and volunteerism.

Ahead of the event, we asked our panelists: What's one philanthropic trend you believe community leaders should know about? Here's what they had to say.

Angie Dethlefs-Trettin
Chief community impact officer, Community Foundation of Greater Des Moines
Private-public partnerships are alive and well in Central Iowa, but we must continue to recognize that every challenge and opportunity we face as a community is multifaceted. We can better address needs and opportunities by bringing diverse voices together to leverage the strengths and resources each group brings to the table – and philanthropy plays a critical role in that work. By embracing collaboration, relationships between individuals and organizations are deepened, social capital increases, the status quo is challenged and innovative solutions are inspired. As our world becomes increasingly connected, the same value holds true for building community. The more nonprofits, donors, government and business sectors work together, the more strategic, systemic and sustainable solutions will be uncovered to transform Central Iowa. This philosophy is one that the Community Foundation continues to embrace, support and foster in a community that has seen time and time again the value of being Better Together.

Teree Caldwell-Johnson
CEO, Oakridge Neighborhood
There are many trends and themes shaping philanthropy in 2020. Here are five that deserve mention, in no particular order:

1. The advent of "pop-up" philanthropy facilitated through crowdfunding sites like GoFundMe is a huge trend. I read that someone launches a new fundraiser every eight seconds!

2. The pooling of resources through the use of giving circles is a growing trend. Individuals leverage their investments, yielding a larger impact.

3. There is an increased appetite for nonprofit general operating support. It's about investing in sustainability and capacity-building.

4. Employees are increasingly using their individual and collective voices in decision-making. Their ability to influence corporate philanthropy should not go unnoticed.

5. Corporate philanthropy is no longer just about giving money to organizations that are doing good. It is about impact, outcomes and results.

Melanie Campbell
Chief donor engagement officer, United Way of Central Iowa
Central Iowa is a generous community. Nationwide, we are No. 1 by a significant margin in per capita giving to United Way in communities giving more than $25 million. We see donors and volunteers being more thoughtful about where and how they give. They want to engage more actively once they make their decision to give. Individuals have more opportunity and ability to research community issues, charitable causes and the organizations that support them. Online tools like Charity Navigator provide third-party evaluations of charities and the impact they have, and the internet and other tools have made it easier than ever to decide what issues they hope to impact, and with which nonprofits or organizations they should align to address those issues. Once a decision is made, donors seek to engage more deeply by volunteering, advocating on social media, attending events and helping to raise awareness with their peers.

Tray Wade
President and CEO, EveryStep
We're seeing an increased reliance on local, community-based philanthropic funding and corporate support to meet the needs of our clients, families and patients. At EveryStep, our fee-for-service program reimbursement has declined or shown increases of less than 2% annually. For our state- and federally funded grant-based programs, we have largely seen stagnant or decreased funding over the past decade. By comparison, the expenses to run these programs have increased exponentially. Just this past year alone, the cost of the health insurance we provide our staff increased by nearly 30%. And, like many other nonprofits, we struggle to compete in recruiting in-demand registered nurses, aides and human service professionals. Short of a dramatic change in funding trends, nonprofits will have to remain increasingly dependent on local philanthropy and socially responsible businesses to help us positively affect our communities.

Cherian Koshy
Director of development, Des Moines Performing Arts
Trend issue: nonprofit workforce development. The unfortunate reality is that the national trend in the sector is much more pernicious here in Central Iowa. A recent Harris Poll indicated that nationally, 50% of nonprofit staff surveyed are considering leaving their position within the next two years. Combined with the long-standing knowledge that staff tenure is 14-18 months, we are experiencing a very specific labor shortage, particularly in much-needed fundraising roles. Nationally, this trend will worsen as fewer trained staff vie for jobs. As seasoned veterans in the sector move into retirement in the next decade, the talent gap will inevitably widen. In Central Iowa, we desperately need to address this impending labor crisis today, but it also needs to be done the right way. As the region continues to diversify, the nonprofit sector will need to create and then augment strategies to provide nonprofit training and leadership.

Kristin Schechinger-Camper
Director of corporate citizenship, Nationwide
Collaboration is an increasingly important strategy that those of us in corporate citizenship/community engagement work must practice. In addition to our targeted philanthropic investments, we must address the needs of the community and engage nonprofits, government entities, corporate partners and individuals to share the table in developing lasting solutions to complex social issues and identifying the system gaps. The United Way of Central Iowa has been on this journey for the last 10 years as it relates to health, education and financial stability, and its evolution from funder alone to convener of partners who share tools, advice and direction is ensuring that the funding outcomes are most successful.
Facebook Notice for EU! You need to login to view and post FB Comments!