PROJECT UPDATE: Renovation of former fitness center nearing completion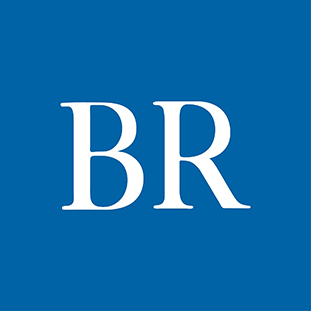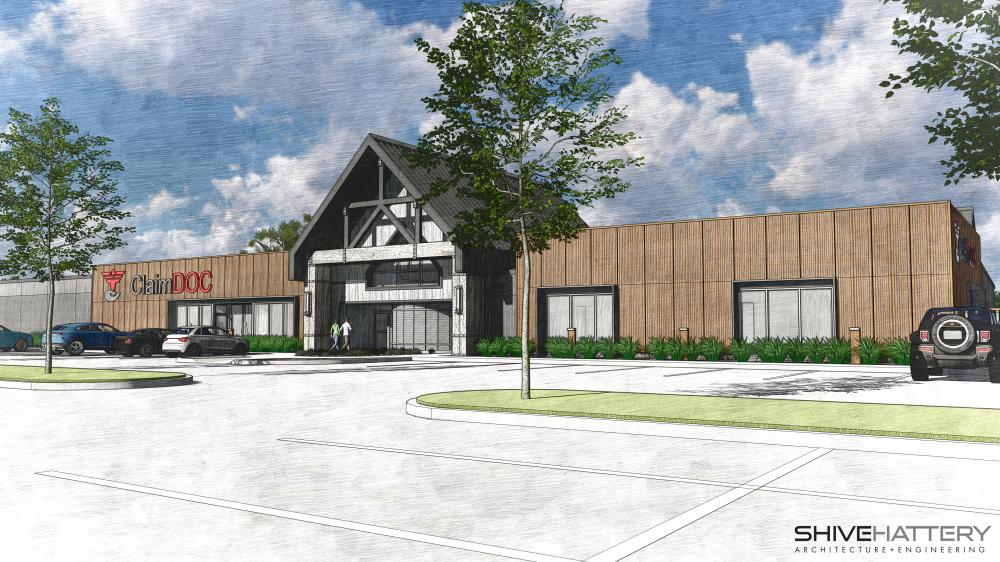 Renovation of a former fitness center at 3200 Westown Parkway in West Des Moines is complete. ClaimDOC is starting to move workers into the building. Rendering by Shive-Hattery Inc.
What: Remodel of former Fitness World facility
Where: 3200 Westown Parkway, West Des Moines
Contractor: DCI Group
Architect: Shive-Hattery Inc.
Building permit value: $3.8 million
Background and update: When Bruce Hansen pulled his vehicle into the parking lot of a former West Des Moines fitness center, he quickly knew the worn-out facility was where the company at which he works should relocate.

Hansen's boss at ClaimDOC, CEO Ben Krambeck, had a similar reaction.
"Our commercial Realtor thought we were insane," said Hansen, executive vice president at ClaimDOC, which provides reference-based pricing health plans for employers.
When Krambeck and Hansen toured the building, which previously had housed Fitness World West, "it was absolutely horrendous. It had been vandalized. There was spray painting on everything; broken glass everywhere.



"Within five minutes of being inside the building we were both like 'yes, this is what we want,'" Hansen said.



For the past six months, more than $3.8 million in renovations have been made to the building that was constructed in 2010. Renovations included converting racquetball courts into courts for pickleball and basketball. A breakroom includes a glass wall that allows people to look down into the courts, Hansen said. A nearby room is being converted into a small arcade with air hockey and other games.





"Having amenities like these are a challenge for a small company," Hansen said. "We want our employees to be able to detach and take time away from their desks."





The facility also includes a fitness center that's in the lower level, where showers are also located.





ClaimDOC, which had been located at 503 Third St. in downtown Des Moines, was awarded $844,500 in tax credits to purchase and renovate the building. In return, the company agreed to add 54 jobs, 21 of which will be paid $26.67 an hour.





Officials with the company had begun searching in 2019 for new space to move its growing staff. Officials had decided to lease the former fitness center, but when the pandemic hit, plans were put on hold. Company officials had thought the firm's growth would stall and had begun questioning whether additional space was needed, Hansen said.





Surprisingly, the company continued to grow, adding about 30 new workers in the past year, he said. The company now has about 80 workers and officials expect ClaimDOC to have more than 100 employees in three to five years, Hansen said.





"We realized that workspaces matter for recruiting and for retention," Hansen said. "People want to work in spaces that are interesting and where they don't dread going into work each day. … We wanted something different and something unique. This space fits the bill."





Rather than leasing space, officials decided to purchase the building.





The facility will provide the company space in which to grow during the next five or so years, Hansen said.





Photo above:

The building at 3200 Westown Parkway as it looked before ClaimDOC purchased it.



Previous coverage:

Former Fitness World West property in West Des Moines sold
Project Update is a Commercial Real Estate Weekly feature in which the status of projects underway in the Greater Des Moines area are updated. Want to include an update about your project or suggest a project to include? Email:
kathybolten@bpcdm.com
.
Facebook Notice for EU! You need to login to view and post FB Comments!