Ramping up behavioral health care in Central Iowa
100-bed joint venture hospital in Clive will be state's largest behavioral care center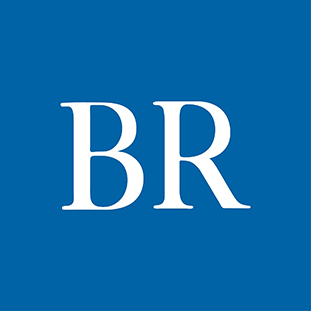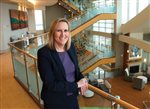 For Iowans with serious mental health disorders and their providers, finding an available hospital bed in Iowa is frequently no easy task.
On any given day, it's likely that the majority — if not all — of the beds in hospitals' inpatient behavioral health units throughout the state are filled. Patients may wait for several days in the emergency department, intensive care unit or similar units in the hospital until a behavioral health bed becomes available.
Health professionals and mental health advocates are hopeful that 100 additional inpatient beds scheduled to become available in Clive late next year will help better address the need.
Clive Behavioral Health, a 100-bed behavioral health hospital that will also offer outpatient services, is scheduled to open in November 2020. The new 83,000-square-foot facility now under construction across from MercyOne's rehabilitation hospital is a joint venture between MercyOne-Des Moines and Universal Health Services (UHS). Based in the Philadelphia suburb of King of Prussia, Pa., UHS is the largest operator of stand-alone behavioral health hospitals in the United States.
"I think it's a really exciting time for behavioral health services in Iowa," said Mary Sparks Thompson, who started as CEO of the joint venture on Sept. 3. "We're building much-needed services on both the inpatient and outpatient side. If you talk to anyone who is involved in behavioral health here, there is a high need for both inpatient and outpatient care, so we will definitely have an impact on being able to improve access."
The new hospital building will be owned by a wholly owned subsidiary of Universal Health Realty Income Trust, which will lease it to the joint venture. The 20-year lease with Clive Behavioral Health LLC has five 10-year renewal options, according to financial documents filed by the real estate investment trust.
Last year, UHS added 734 inpatient beds in 23 new facilities it opened across the United States. To put that number in perspective, that's more than the total number of private inpatient beds — 654 — currently available throughout Iowa.
Through its subsidiaries, UHS operates more than 350 inpatient acute care hospitals and behavioral health facilities and 32 outpatient and other facilities in the United States, Puerto Rico and the United Kingdom. In all, it operates more than 23,500 inpatient behavioral health beds in 36 states, with an average daily patient census of more than 17,600 patients.
On its website, Universal Health Services touts its Behavioral Health Division as the largest system of free-standing behavioral health facilities in the United States. "This allows UHS to leverage a wide range of opportunities to hire talent and deliver people on a national level to meet the workforce needs of our hospitals across the country."
Universal Health Services' strategy regarding ownership and management of behavioral health hospitals has evolved since it began acquiring behavioral health units, the company's chief financial officer, Steve Filton, said during a quarterly earnings conference call with industry analysts earlier this month.
"When you think about our joint venture strategy, it's reflective of the fact that when we started talking to acute-care hospitals about taking over their behavioral health businesses, we assumed that many of these nonprofit, acute care hospitals would turn over — lease or sell — their behavioral facilities to us," Filton said. Instead, many projects have turned into joint-venture projects in which new hospitals are being built in partnership with hospital partners.
"I think it's just a reflection of their — and our — bullishness that the demand is just going to continue to grow for the foreseeable future," he said.
Biggest in the state
With 100 inpatient beds (it's actually being built with 108 but was licensed for 100), the new facility in Clive will provide the single largest behavioral health facility in the state when it opens a year from now.
Currently, the single largest behavioral health hospital in the state is the University of Iowa Hospitals and Clinics, which operates 73 beds at its Iowa City medical campus. The next largest, a 72-bed behavioral health facility that's expected to open early next year, will be located in Bettendorf.
That latter facility in eastern Iowa will be operated by Strategic Behavioral Health, a Memphis, Tenn.-based company. Construction of the stand-alone behavioral health facility was held up for several years by stiff opposition from two competing health systems in the Quad Cities. Strategic Behavioral Health finally received approval from the State Health Facilities Council in April 2018. Construction, however, was delayed for several more months and now the 72-bed facility is scheduled to open in February 2020.
Despite the addition of 172 beds with these additional facilities, Iowa will still be several hundred beds short as its urban populations continue to grow. The Iowa Department of Human Services reported that the state averaged 24 inpatient behavioral health beds for every 100,000 people in the state, just under half of the 50 beds for every 100,000 of population that mental
health experts recommend.
With projected population growth continuing in the metro, the Central Iowa region alone — a 43-county area surrounding Greater Des Moines, will by itself have a need for more than 700 beds within the next three years. This region of the state currently has 259 inpatient behavioral health beds, according to state data.
Financially, it's very hard for health systems to provide behavioral health services, because most providers lose money on them, said Peggy Huppert, director of NAMI Iowa, a statewide mental health advocacy group.
"Iowa is at the bottom of Medicaid reimbursements [nationally], and those rates affect private rates as well," Huppert said. "We wonder why we have a psychiatrist shortage in Iowa. Well, it's because they're paid much less."
Huppert said that her organization publicly supported MercyOne's application for the joint venture hospital, after meeting with Thompson and MercyOne's vice president for planning and development, Sandy Swanson, and "asking a lot of questions and getting satisfactory answers" about its operating plans.
"I'm counting on our partnership and collaboration and our long working history with Mercy, and that they would not enter into an agreement to serve all people — including Medicaid patients — if they weren't able to do so," she said. "And not just for Central Iowa, but for the whole area around Central Iowa."
'Very nicely aligned'
As CEO of Clive Behavioral Health, Thompson will oversee the behavioral health operations for the new Clive facility as well as for MercyOne-Des Moines' two existing behavioral health units at its main hospital campus in Des Moines. All 32 beds in those two units will remain open after the Clive hospital opens, MercyOne officials have said.
Thompson received a bachelor's degree in nursing from Luther College in Decorah, and earned a master's in social work from the University of Iowa.
Before joining Mercy-Des Moines in February 2016 as service line director for behavioral health services, she was director of care quality and safety for ChildServe in Johnston. She has also held executive roles with Horizon Health Corp., a Texas-based health care services group, as well as Des Moines-based Eyerly Ball Community Mental Health Services.
"My background and my education is clinical, but I have 22 years of leadership roles at different levels, and a lot of experience on the operational side of making an organization such as this work," Thompson said. As joint venture partners, MercyOne and UHS "are both very nicely aligned in wanting to provide quality care, dignity and respect to the patients that we're serving," she said.
Since being named Clive Behavioral Health's CEO, Thompson has visited two UHS behavioral health hospitals and has plans to visit more in the coming months.
"What's very impressive about the facilities is the emphasis on quality of care and individualized treatment," Thompson said. "Developing specialized services for various populations to best meet their clinical needs is very impressive. Also, UHS is very much involved in the community in terms of partnering with other organizations to offer education and support for community organizations. All of those approaches were very appealing."
Dr. Sasha Khosravi, who was recently named medical director for Clive Behavioral Health, said Universal Health Services' evidence-based treatment model involves grouping patients and treating them together in small units based on their diagnoses. By comparison, patients in inpatient behavioral health units are typically treated together in one large unit, "which makes it very challenging for meeting their needs," he said.
The choice of receiving behavioral health care at the Clive facility or the Des Moines behavioral health units will be based partially on the preferences of patients and families, with input from their psychiatrist, Thompson said.
The proposed unit configuration of patients at the new facility is currently being reviewed, she said, with a prospective plan to include children, adolescents and adults at the Clive campus, while the units at the main hospital in Des Moines will more likely serve adults who have co-occurring medical conditions, she said.
Federal investigations
Universal Health Services Inc., a Fortune 500 company, has been listed on Fortune's list of Most Admired Companies for the past nine years and in 2019 was ranked No. 2 Most Admired Company in the health care industry.
For the past five years, however, UHS has also been the subject of civil and criminal investigations by the U.S. Department of Justice. Universal Health Services in July reached an agreement in principle to pay a $127 million settlement to the Justice Department that ended the agency's civil investigation of UHS. The Justice Department also closed its criminal investigation of UHS earlier this year. According to public filings by the company to the U.S. Securities and Exchange Commission, the DOJ investigations involved more than 30 of its behavioral health hospitals from 2008 to 2013.
A corporate spokeswoman said that UHS is prohibited from making any comment on the pending settlement beyond what it has already publicly released.
According to the company's latest quarterly earnings report, the focus of Justice Department investigation was on "medical necessity issues and billing for services not eligible for payment due to noncompliance with regulatory requirements relating to, among other things, admission eligibility, discharge decisions, length of stay and patient care issues."
In addition to setting aside reserves to pay the settlement, UHS is also negotiating a corporate integrity agreement with the U.S. Office of Inspector General, which the company said it expects will be part of the overall settlement.
Ramp-up based on patient load
Staffing for the new facility is in the early stages. According to the certificate of need application filed by MercyOne with the State Health Facilities Council, the Clive facility will employ 190 people by its fifth year of operation.
"We're in the planning phases of determining the staff that we need and developing our recruitment plan, which will begin in the early part of next year," Thompson said. "So the groundwork for that is being laid right now."
The staffing will be made up of interdisciplinary teams that will include
specialists such as recreational therapists and social workers as well as nursing staff, advanced registered nurse practitioners, physician assistants and psychiatrists.
"The staffing will be based on the number of patients we'll be seeing," she said. "We'll have a ramp-up over probably several years as we fully develop the service lines."
Thompson acknowledged that she is concerned about finding adequate numbers of psychiatrists, but said that the joint venture is working with a "very clear recruitment plan."
"I already have people locally who are interested in working at the facility in various capacities, and we're excited that the new facility will bring interest from professionals," she said. "It's a chance to be in on the groundwork of something that's new and innovative, and I think we'll be able to find the people we need to staff the programs."
The amenities of the Clive facility will include two exterior courtyards situated at the rear of the facility for privacy — one for children and adolescent patients and another for adult patients. It will also have an indoor gymnasium and a cafeteria that will serve patients and staff.
The outpatient area will be situated on the main floor of the building. Among the new services to be offered there is an electro-convulsive therapy clinic. Both intensive outpatient programs and partial hospitalization programs will be offered through the outpatient portion of the hospital as well.
Thompson said that she and her staff are still evaluating whether telepsychiatry services will play a role in the new hospital.
"That's yet to be determined, but we're hoping that's a way to increase access to psychiatry support for patients," she said. "But no final decisions have been made yet in that regard."
Facebook Notice for EU! You need to login to view and post FB Comments!