Reduction in SNAP benefits totals $141M in missed benefits for Iowans, report shows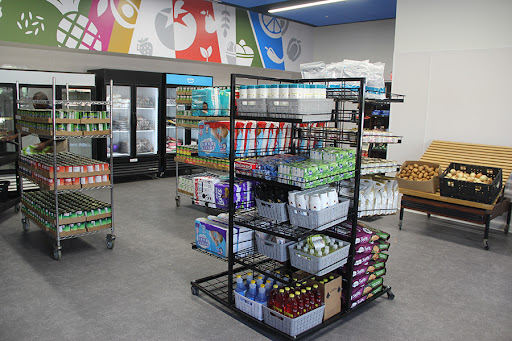 The interior of the newly opened DMARC-ket south-side food pantry in Des Moines. Submitted photo.
Iowans who receive assistance through the Supplemental Nutrition Assistance Program missed out on a total of $141 million in food assistance since benefits were reduced after a public health disaster emergency declaration was lifted April 1, according to a report released this week by the Iowa Hunger Coalition.

As a result of the decision to lift the emergency declaration, SNAP benefits decreased 43% from March to April, with households receiving an average of $200 less per month, the report showed.

The economic impact of the reduction is about $1.54 for every $1 in SNAP benefit used, translating to an estimated loss of $217 million in gross domestic product for the state, according to the coalition's report, which covers the period of April 1 through Aug. 31.

The average SNAP benefit per meal was $1.56 in August, but an annual cost of living adjustment this month increased the overall benefit amount by 12.5%.

At the same time, food pantries and food banks are serving a record number of people. Conversely, there were 278,514 Iowans enrolled in SNAP in August, the lowest number of people to participate in the federally funded program in 14 years, the report showed.

"Hunger is a policy choice, and I can't think of a more clear example that illustrates this," said Luke Elzinga, chair of the Iowa Hunger Coalition and communications and advocacy manager at Des Moines Area Religious Council. "Not only has the loss in SNAP benefits harmed the physical and mental health of people experiencing hunger and food insecurity, it has put a tremendous strain on anti-hunger organizations who are breaking records to make sure Iowans stay fed."

Early in the COVID-19 pandemic, the USDA Food and Nutrition Service allowed states to issue the maximum allowable benefit to all SNAP participants through emergency allotments. In order to distribute the additional funds, states were required to issue public health emergency declarations. Iowa is one of 17 states that have ended the emergency funds for SNAP.

Tara Kramer, a SNAP recipient living in Des Moines, said rather than receiving $281 a month for groceries, she's now only receiving $23. The uncertainty, she said, is taking its toll on her physical and mental health.

"Navigating my new normal on a fixed income involves me planning trips to food pantries multiple times a week," she said. "I'm nervous about unexpected expenses, having to choose between paying for a medical service or buying food. I'm so tired. I'm not sleeping enough, I don't wake up feeling refreshed anymore."

The reduction in SNAP benefits happened as inflation caused the price of food and fuel to soar, increasing demand at food pantries and food banks across Iowa.

"More of our neighbors than ever before are turning to us for support," said John Boller, executive director of the Coralville Community Food Pantry. "Since April 1, we have seen an overall increase of 55% compared to the same period in 2021. Inversely, we have experienced a decrease in our food supply. Food donations are down and we still face limited availability of universally needed staples like meat, eggs, rice, peanut butter and canned fruit. Our shelves and coolers are literally bare by the end of each pantry shift."

Cecelia Proffitt, an Iowa City mom with two young children, said the reduction in SNAP benefits has forced her family to make some tough decisions about what they can afford and to make sure nothing gets wasted.

"It was nice to not have to worry so much about how we'd feed our kids," she said. "Now that's been added back to our pile of things to worry about."
Facebook Notice for EU! You need to login to view and post FB Comments!