The art of the new festival
How organizers turn to startup technology to create a better event for everyone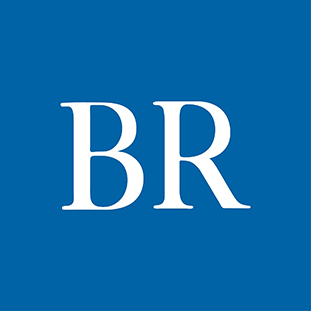 Back in 2008, on the first night of the first 80/35 Music Festival, Des Moines Music Coalition cofounder Justin Schoen was learning about Twitter.
"There wasn't near the kind of reach that there is now," Schoen recalled. "[A friend] had told me about this new thing, Twitter, and I was like, 'I'll try it out and send a tweet at 80/35.'"
As 80/35 grew up, organizers with a range in years of experience were rapidly adjusting to advertise and promote the event on social media. It was one of the most visible changes for audiences watching the festival scene in Des Moines explode over the last few years.
Yet behind the scenes at the region's festivals, organizers have been working to implement new technologies to change the event management – from applications and event ticketing, to staff coordination and payment systems – in an effort to develop a smoother experience for everyone.
Startup Service
Things changed quickly for festival veteran Stephen King, the executive director of the Des Moines Arts Festival, who always carried a moleskin notebook with him in the midst of organizing season. In the past, King had relied on a notebook to track his tasks, meeting notes, and contact information, to prepare for the 180 visual artists and around 200,000 visitors that flood Des Moines every year. Twenty-five years later, King's moleskin notebook model found itself replaced by a mobile tablet and the Air Table app – both of which provided him greater oversight to the happenings on the festival grounds.

"At any point during the festival, you could ask me on Saturday afternoon at 2:21 p.m., 'hey Stephen, how much [money] did booth three bring in?' Let me just check it right here," King said, holding his tablet.
"When you have a footprint as big as ours, you're thinking about everything," he added.

King has been with the Des Moines Arts Festival for 14 years and previously served as director of the Main Street Fort Worth Arts Festival in Fort Worth, Texas. King has seen it all change.

"Some of the things we thought were seismic shifts – you look back on it now, and it was just so small. But, it also allowed us to think differently about the way we could do things," he said.
In 2001, King and other members of the Western States Arts Federation (WESTAF) thought it was time to jury applying artists differently. King had already started to email artists the application form as a PDF, and although artists still had to print out and mail in the application with their sample photographs, it caught a colleague's attention.

WESTAF started seeking a way to take applications online and cut down on incoming physical material – not just paper applications, but also the thousands of photo slides jurors picked through to determine which artists would be accepted. Artists also had the heavy burden of locating and applying to festivals nationally.

"An artist is on the road several weeks a year … now, I can apply on my phone right now," King said. "An artist goes in and creates a profile, and uploads images they want for that profile. The other beauty is they don't ever have to enter their name and address, all that kind of stuff ever again, because [they've] got a profile."
The group launched Zapplication.org in 2004, the first universal online application system for artists seeking to find and apply to multiple regional art shows in one platform. Today, Zapplication.org has a full-time staff managing it under WESTAF.
"It really has changed the way we jury. Virtually your entire show, when you do jury now, is delivered to you on a USB drive," King said.
Managing tickets at high-profile events has come with its own challenges over the years. Tikly founder Emma Walsmith first tuned into the problem facing musicians and venues as an intern for the record label Authentic Records, owned by members of the Iowa band the Nadas.

During her internship, Walsmith saw fans challenging the Nadas over a $5 upcharge to buy tickets over Facebook rather than at the venue door in 2010.
"[We] were like, that's a great question. So we'll just sell those tickets on our website, alongside our t-shirts and things like that. To which the ticketing company that was working that venue got really mad and effectively said, 'those are our tickets, you can't do that,'" Walsmith recalled. "That hit me out of nowhere. One, I felt the tickets belonged to the people putting out the show, not the intermediary that just manages the transaction of money for tickets. And in this particular case, the Nadas had rented the venue effectively, so the contract between that venue and the other ticketing company had in place was effectively null and void, because the Nadas were paying for everything."
Walsmith worked with a local programmer to design Tikly's platform. Since she launched in 2011, Tikly focused on keeping fees low for event attendees by owning its own technology, which Walsmith hired an area firm to develop. Tikly charges venues 2.7% plus 30 cents of every ticket sold, and the venue chooses whether to add the price on tickets or roll it into the existing event price.
"A lot of ticketing companies license technology," Walsmith said. "I'm able to have my clients say, 'this is what another company is offering me. This sounds interesting, can we already do that or can we do something similar? … So we're able to have those conversations."
Tikly is preparing to launch a self-service solution into the platform, which will allow clients to create events and sell their tickets without working through Tikly representatives if they choose so. Today, Tikly operates nationally in the U.S. and has customers in Scotland, Canada, Australia and France.
"It's really cool for me, and validating for me, because it's indicative of the folks that we spoke with years ago who were under contract … [We're] at a point where those contracts are expiring," Walsmith said. "We've done everything from small person meetups with 10 people in attendance on over to 10,000-person events. It's worked, it's good, but I"m excited to improve upon some of the things … I get to take what I've learned from client feedback and experiences, and I get to make that into what we're calling Tikly 3.0."

King and his former WESTAF colleagues still keep in close contact with the team managing Zapp after a festival in order to keep the line for collaborative feedback open between the support team and festival clients, he said.
"Every year after we do a jury [I hear] 'hey Stephen, give us some feedback, we did this differently this year, did it work out?'" King said. "You really are looking for that feedback that's going to help you make your life easier."
When 80/35 debuted in Des Moines, organizers at DMMC were pushing against the challenges all upstart festivals face, Schoen said.

"It was a small group, and our biggest needs were everything," Schoen recalled. "We did, the first two years, work with Jam Productions out of Chicago … and that was kind of what got us in the door with some of the large booking agencies."
"But then everybody else was volunteering and managing things in the background. We really relied on community partners as much as possible to assist with all aspects of the festival."
By the time DMMC Executive Director Jarin Hart joined in 2017, organizers had created a system out of mostly free technology, such as the G Suite by Google. 80/35 had also joined the Des Moines Arts Festival in working with VolunteerLocal, a Des Moines startup offering web-based software to coordinate volunteer signup, scheduling and ticket distribution.

"We're giving away a free ticket in exchange for volunteer service … The first couple years [we had] all these people show up, and then they didn't show up, because we [already] gave them their ticket," Schoen said.
80/35 turned to VolunteerLocal, which then added a function to hold volunteers' credit card information so the festival could charge volunteers who didn't show up.
Next, Hart said she'd like to find a different way to handle vendor management. 80/35 will have around 30 food and merchandising vendors on the grounds this year. For now, two colleagues keep track of vendor agreements, payments, licensing, certificates of insurance and more through a system they've developed in Google apps.
"Managing vendors is a challenging aspect for a music festival. It's a one-time-a-year thing, and there's a lot involved," Hart said. "I personally feel that a one-stop-shop for vendor management would be great."
A Digital Future
Going cashless at festivals and entertainment venues through the use of radio-frequency identification (RFID) has started cropping up across the country. Notably, the theme parks at Walt Disney World in Orlando offer visitors a cashless payment system through the RFID MagicBands, although the parks still accept standard physical tickets and payments.
Generally, RFID payment systems allow the user to connect a credit card or bank account to their own user profile. To pay or scan event tickets, users tap the wristband to a vendor's scanner.
Organizers at 80/35 have considered making the festival cashless, but found that the physical set up of the festival – which has free stages outside the sectioned off ticket-only stages – adds unique challenges. Hart and Schoen say a cashless wristband system may discourage walk-through visitors from lining up to purchase food or drinks, and vendors have shared concerns over the cost to updating individual food truck payment systems.
"Almost half of our attendees aren't in the paid area, they're out walking the grounds," Schoen said. "A lot of those local food trucks, there would be a big cost for them to implement that system as well."

"If we could find a partnership that would make sense, I think that would be the best way to go about something like that," Hart added.
Naturally, the broadband needs of pre-event and day-of management has dramatically increased as major operations for vendors, entertainers, volunteers and organizers have all shifted to digital platforms.

DMAF posts wifi hotspots in the volunteer tent to support VolunteerLocal, and another hotspot in the temporary site office during the festival.

"There was a time where you could look up and you just see all kinds of wires running everywhere," King said. "There's not a single artist on site that's not using it. They're all swiping credit cards, they're all working through some sort of Square system or Stripe to process credit cards … We literally cannot work without wifi. We've become so dependent on it."
80/35 has offered a public wifi network in the past, but organizers were undecided at the time of the interview whether they could offer the service without a repeat of previous years' issues. In the future, access to public broadband downtown or investments in 5G infrastructure could change the way Des Moines festivals manage broadband needs.

"Trying to set up a wireless network 12 years ago was impossible," Schoen said. "That's been one of the struggles we've had over the years. When you have, all of the sudden 15,000 to 20,000 people in one area, how do you make sure they have access to some sort of internet connection?"
"We want this to be an event that anybody in Des Moines can come to," Schoen added. "There's been so many community hours put into it, you don't want to have barriers for people."
Editor's note: The ticket startup company Tikly is misspelled in the July 12 print edition, beginning on page 9. We apologize for the error.
Facebook Notice for EU! You need to login to view and post FB Comments!