The (minimal) LeBron James effect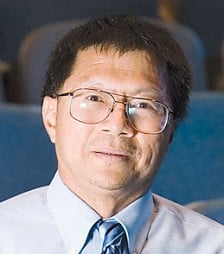 Amid much excitement in Florida and hand-wringing in Cleveland, National Basketball Association star LeBron James took to the court this season as a member of the Miami Heat. Will his superhero on-court presence be felt beyond American Airlines Arena?
His Miami debut affords us a chance to examine two misconceptions surrounding professional sports:
• James departed from the Cleveland Cavaliers, and some pundits claim his exit will injure that city's economy while boosting Miami's.
• Fans and commentators will attribute any increase in the Heat's ticket prices to James' salary.
Will James lift not only the team to new heights, but the region's economy, too? The professional sports industry is highly publicized, but readers should never mistake publicity for relative importance. The reality is that the Heat is a modest player in the South Florida economy, just as all professional sports teams are in their locales. The Miami-Fort Lauderdale metropolitan area's gross domestic product (GDP) was more than $250 billion in 2008. The Heat hasn't generated even a half billion dollars' worth of GDP annually.
Because Miami averaged more than 17,000 attendees per game during the 2009-2010 season in an arena with a capacity of 19,600, the potential increase in patrons is limited. If the team sells the remaining 2,500 seats at each of its 41 regular-season home games, it will translate to roughly 100,000 more attendees during the 2010-2011 regular season. Suppose each one of those lived beyond reasonable commuting distance and spent $500 on tickets, parking, souvenirs, food and lodging when attending a game. This would generate another $50 million in revenues. Given the size of the metropolitan economy, this would be an almost imperceptible increase.
But even this scenario surely exaggerates James' effect on the Miami economy. Even if every game is a sellout, many new attendees will be local residents, not tourists. Here, economists' notion of "substitution" becomes important. Those local attendees will substitute Miami Heat games for other entertainment options. Miami's movie theaters, cultural venues and a myriad of other sites may suffer decreased attendance as a result of James' arrival.
Will James' yearly salary – in excess of $30 million – cause ticket prices to increase? Economists studying professional sports believe that hikes in ticket prices are due to increased demand for games. The greater demand for games, in turn, generates higher salaries.
With James on board, the Miami Heat management can reasonably expect people to be more willing to purchase tickets, because the product – the team – will be better than in the recent past. James' superstar presence and perceived ability to improve the team drive the increased demand and higher ticket prices, not his salary. Suppose that the Heat persuaded him to play for the NBA minimum salary of roughly $500,000; the management would still likely increase ticket prices because of an anticipated increase in demand by fans.
Gaining LeBron James certainly is a triumph for Miami sports fans, but the region should reserve its joy with regard to the city's economy.
David George Surdam (David.surdam@uni.edu) is an associate professor of economics at the University of Northern Iowa.