Via Health Services to open 32-bed all-women memory care unit in Des Moines
Via Health Services, a family-owned skilled nursing company, is opening a 32-bed memory care unit this month at its existing south Des Moines facility. It will be the first women-only Alzheimer's and dementia care unit in Central Iowa, according to Via Health's president, Jennifer Conner. The unit will be licensed as a CCDI (chronic confusion and dementing illness) facility.

The 14,000-square-foot unit, which will be named Iris at Fleur, is situated in a renovated space that formerly housed a skilled nursing unit at the Fleur Heights facility. With the addition of the new unit, the facility will have a total of 105 beds, including a long-term care and a skilled nursing unit.

It's the first major renovation that Via Health Services has done since taking ownership of the care center more than six years ago from Pacifica Health Services, Conner said. Via Health Services also owns and operates an 80-bed skilled nursing facility in Carlisle that includes a 22-bed CCDI unit that is open to both men and women.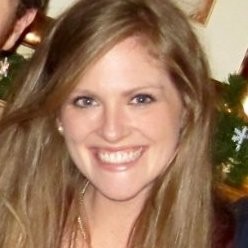 "This isn't a brand-new concept to us," Conner said. "Due to already having that unit, we found there is an extreme need for that particular type of care, the more advanced care in the Alzheimer's and dementia arena.

"You have a lot of these assisted living [centers] and they're wonderful, but they don't necessarily have the capacity to provide the extensive care that we do," she said. "They'll be in a memory care assisted living [center], but at a certain point, their dementia will become too advanced for that to be a safe option. So at that point, we are looking forward to working hand in hand with those facilities to assist them with that transition of care."

While there are a handful of other CCDI units in Central Iowa, most of them are fewer than 20 beds each. "Ours is definitely the largest, but also it is the only one that specifically includes women only, which is a big need," Conner said.

"In a lot of the dementia units that are mixed, you see behaviors that are not necessarily conducive to how women want to be treated, in terms of the other residents there," she said. "So we are making a safe haven for these women and their diminished processes, so that they can be in Central Iowa but also have a large community of women that they can interact with and share stories with and continue to live their lives."

The most recent previous renovation at the Fleur facility was completed on the skilled nursing unit before the company changed hands. "And then due to various variables, staffing and a lot of other things, we did close that [skilled nursing unit] for a while," Conner said. "We worked very hard to get that skilled unit up and running again [in July 2021]."

During a recent pre-opening tour provided to the Business Record, staff members pointed out features of the renovated 32-bed unit, including all private rooms, each equipped with a private bathroom.

The unit's three wings are designed as low-stimulation areas with features such as frosted glass on the lower portion of room windows but clear at top to allow views of the sky. Each wing has a nurses' station with windows for observation as well as cameras monitoring the hallways.

One of the unique aspects of the facility is an in-house rehabilitation staff, which enables skilled rehabilitation services to be offered right in residents' rooms, said Myckell Robinson, a physical therapy assistant and rehabilitation manager.

The women-only CCDI unit will accommodate all private-pay patients, and Via Health Services will require a minimum of two years on a private pay basis before a memory care resident can be eligible to transition to Medicaid payments.

"If they aren't able to do private pay, we do have another facility that does [take Medicaid,]" Robinson said. Additionally, patients are able to continue residing at the unit if they need to transition to hospice care, through arrangements with hospice providers.

Via Health Services employs between 200 and 250 people at any time, depending on its level of as-needed staffing, with an average of 150 patients. Conner's brother, Dr. Robert Conner, is a physician at the facility, and the Des Moines natives have a number of other family members in the health professions, she said. Family ownership of a nursing services company isn't very common anymore, Conner said.

"I think a lot of people who were doing this have sold out to larger companies," she said. "Be it good, bad, or indifferent, we like that smaller, family-owned feel. I know a lot of my residents by name; I know my employees. That feels more personal, and that's important because a nursing home is a home; it's where these people live, and to me, that's very important."

The renovated space has received approval by the state fire marshal, and the company has obtained conditional licensing by the Iowa Department of Inspections and Appeals, which will enable it to open later this month with two or three patients and then be further inspected for a permanent license.

The company's investment in the facility "definitely represents our positive outlook on the economy, and definitely we are looking to the baby boomers," said Anna Austin, vice president of finance and manager of the Fleur Heights facility. "We want to make sure that we are an active participant in providing the type of care that we see is going to be very necessary in our community."

Via Health Services will host an open house at the Iris at Fleur on Sept. 25 from 3 to 6 p.m. The address is 4911 S.W. 19th St. in Des Moines. To attend, RSVP to Cecilia at ccadd@viahealthcare.com.
Facebook Notice for EU! You need to login to view and post FB Comments!