Wellman to provide new home for jazz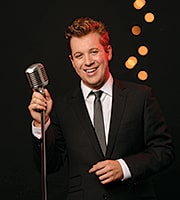 In a way, opening a jazz club is the climax of a coming-of-age story for both a kid who's grown up a performer and the arts and culture scene that has sprung to life around him.
Max Wellman was just 15 and a Roosevelt High School sophomore when he started playing gigs around town. Today Wellman is involved in developing a new jazz club, Noce (pronounced "NO-chay"), scheduled to open late this year in downtown Des Moines.
Noce, which is Italian for walnut and a homophone of the Spanish word for night, will be a jazz and cabaret club with weekly programming. Knowles Blunck Architecture, Wellman, and Bob and Maria Filippone — who are backing the project — are transforming a dilapidated building at 1326 Walnut St. into an intimate, modern space that captures the atmosphere of the Jazz Age.
The after-dinner destination will be a spot to toss back cocktails and enjoy live music from local performers and a host of talent traveling through the Midwest.
Wellman will serve as the venue's general manager and entertainment director. Part of his role is to create a performer-friendly venue that artists will want to return to again and again.
With a recessed entrance, raised stage, rigged lighting, polished concrete flooring, and bar and cocktail seating for around 100 patrons, Wellman hopes Noce will evoke the warm, smoky feeling of a bygone era — without going kitsch (or violating the smoking ban, of course). Behind the performance space will be a private room that will be rentable as an event space.