What does it take to keep research teams safe?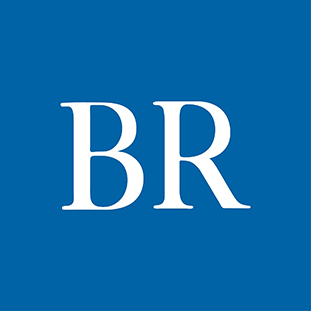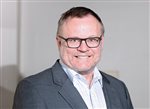 When Marty Scholtz thought about the University of Iowa's research community rising to a challenge, he recalled the floods of 2008.
"It was a monumental event on campus and shut down a lot of buildings and access. We had to pivot how we ran as a campus," said Scholtz, vice president of research at UI.
The outbreak of the COVID-19 coronavirus in Iowa mid-March is forcing the university to pivot yet again.
"We are remembering the lessons we've learned there, but [today] it's not just the University of Iowa that's affected. It's the whole country, the whole world affected by this right now," Scholtz said. "The research enterprise by our very nature [wants] to help solve problems and apply our knowledge and skills to the grand challenges of society. This is certainly a grand challenge that we're all facing right now."
On campus, almost all laboratory work has been dedicated to further understanding of COVID-19 as the campus heeded the federal government's call for research hospitals and medical experts to prioritize pandemic studies.
"Most of our research on campus that's unrelated to COVID has been ramped down. Activity on campus research labs is very minimal right now," Scholtz said. "People have shifted from what they're doing and maybe put their normal projects a little bit on hold and pivoted toward working on various aspects of COVID. … The whole campus has really mobilized around providing the health care providers and researchers [personal protective equipment]."
Students and faculty with access to 3D printers are printing PPE essentials such as face masks, and faculty working off campus have donated unused PPE to the UI hospital system.
Researchers have limited access to campus laboratories. For labs not involved in direct COVID-19 research, the university is allowing limited access for the care of machinery, cell cultures or lab animals. For the laboratories still active, researchers are following guidance to maintain basic lab safety and biohazard containment, while adhering to social distancing measures.
"Some of them are quite large — several thousand square feet — so we can have several people in the same laboratory. That's a safety issue. We can't have people working by themselves, but we can also apply social distancing and have all kinds of cleaning and disinfecting practices in place," Scholtz said. "Obviously a lot of people in the colleges of medicine, pharmacy, nursing, public health, of course, have shifted a lot towards [COVID-19]. The university continues to get funding every day from sources to work specifically on COVID."
Beyond COVID-19, the work hasn't slowed: Papers are still being written, experiments are still being planned, and future studies are being evaluated as faculty and students adjust to working from living room couches and home offices.
"How we do research is a lot different than it was six weeks ago, and it will continue to change. But we are well positioned to take on challenges like this. We will change with the circumstances, and we'll take these things head-on to find solutions," Scholtz said.
Facebook Notice for EU! You need to login to view and post FB Comments!