What they're checking out: Week of June 16
As an ongoing feature, staff members at the Des Moines Public Library will recommend a business-related book to add to your reading list. Find this and more books like it at any of the Des Moines Public Library's six locations and online at dmpl.org. And find information on how to get a FREE library card and all its benefits at dmpl.org/get-carded.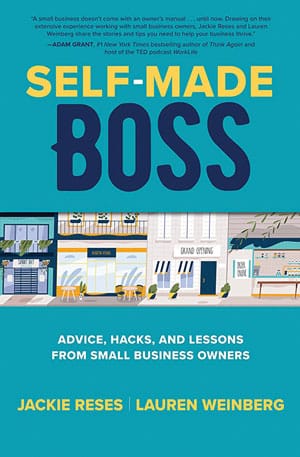 Des Moines Public Library business book pick: "Self-Made Boss: Advice, Hacks, and Lessons from Small Business Owners," by Jackie Reses and Lauren Weinberg.
Why you should read it: Reses and Weinberg, longtime executives at Square, spent years talking to entrepreneurs and successful business owners, gathering invaluable information on not just who these small business owners are, but also how they built their companies, how they set a course for growth, and how they solved problems along the way. The book, highlighting the relentless pursuit of success, is part starter kit for business owners, part inspiration.