2 mixed-use buildings, hotel planned for Ankeny's Prairie Trail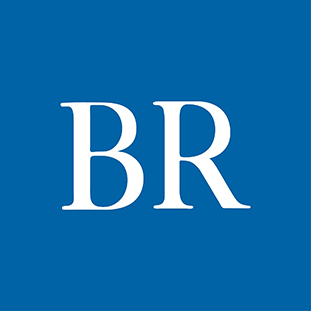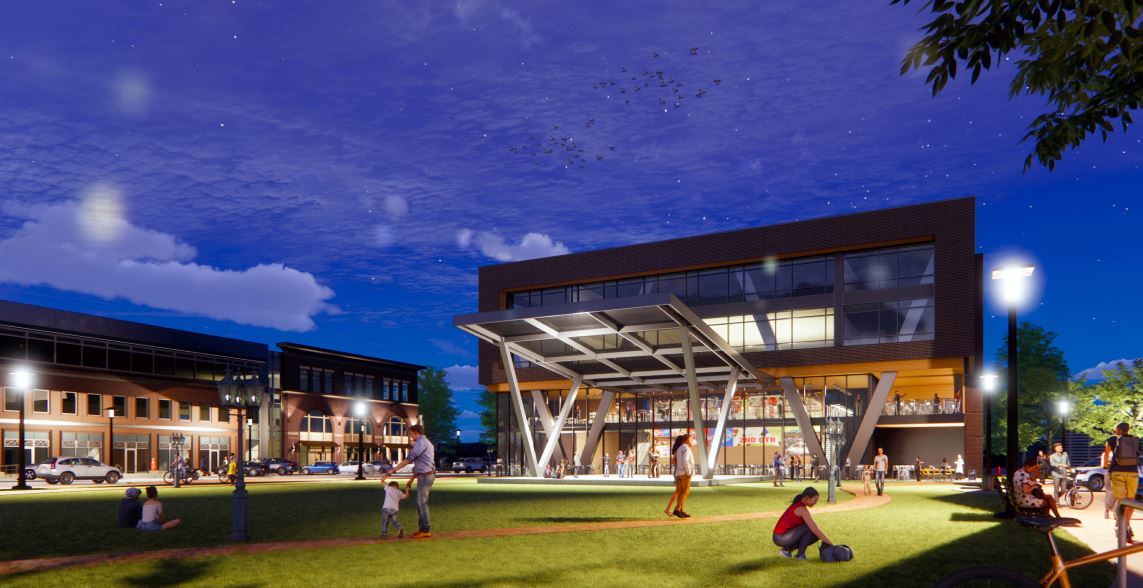 Construction is expected to begin this year on two mixed-use buildings in Prairie Trail, a planned community in Ankeny. A three-story building will be anchored by the Breakfast Club. A four-story building will feature a permanent stage where live celebrations will be held. Architectural rendering by Imprint Architects Map below: The map shows the locations of the two new mixed-use buildings planned in Prairie Trail. Map special to the Business Record

The Breakfast Club, a trendy restaurant that serves breakfast foods and cocktails, will anchor a new mixed-use building planned in Ankeny's Prairie Trail, a spokesperson for the planned development said.

The new building is one of three planned in the thriving development. Construction of a hotel is expected to begin in the spring and construction of a second mixed-use building is to begin in the fall, said Ashley Johnson, marketing director for DRA Properties LC.
"The District [the commercial portion of Prairie Trail] has remained quite healthy throughout the pandemic," Johnson said. "The local community has been very supportive, and businesses – commercial and office – continue to want to locate in the District."

Construction of an L-shaped, three-story, 36,919-square-foot building, called District 5, is expected to begin in the coming weeks, Johnson said. The Breakfast Club, which has a location in downtown Des Moines, will be located in street-level space. The restaurant is expected to open in spring 2023, she said.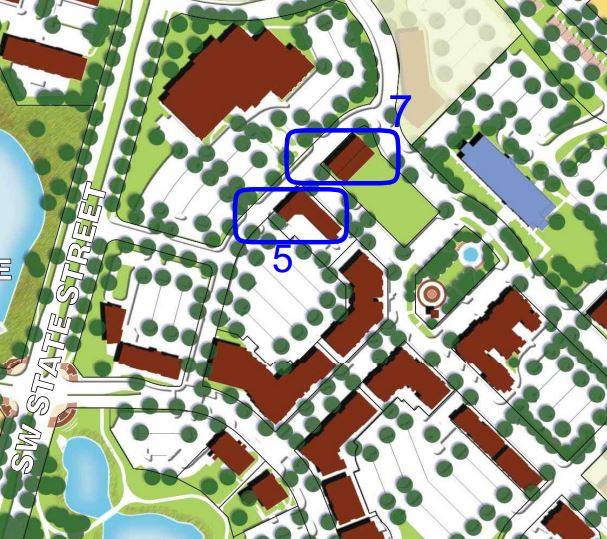 Office space is planned on the second and third floors of the new building, which will be located southwest of the development's Town Square Park.

District 7, a 31,000-square-foot, four-story building with a permanent stage, will be located on the west edge of the park, Johnson said. The stage is expected to be ready for use by the 2023 event season, she said.

The first, and possibly second, floors are expected to include an "entertainment, food and beverage use," according to Johnson. "We are looking forward to placing just the right tenant in this space."

The third and fourth levels will be for office use.
Development costs for the two mixed-use projects were not available.

In addition, construction of a 133-room Home2 Suites and Tru by Hilton is expected to begin this spring, Johnson said. The hotel will be south of Kirkendall Public Library. It is being developed by Kinseth Hospitality, which operates the Residence Inn by Marriott, located in the District.

The 1,031-acre Prairie Trail is located on the former site of Iowa State University's Dairy Research Farm in Ankeny. The development is roughly bounded by Southwest Ankeny Boulevard on the east and Southwest Irvingdale Drive on the west. Its northern boundary stretches nearly to Southwest Ordnance Road; its southern border is Des Moines Area Community College and Southwest Oralabor Road.

The city of Ankeny bought the land in 2005 and later named DRA Properties LC, a real estate development company founded by Dennis Albaugh, as Prairie Trail's master developer.

The development includes about 200 acres of parks and open space and more than 13 miles of trails that connect to commercial districts as well as the rest of the city's trail system. More than 2,000 residential units, including houses, townhomes, rowhouses and apartments, are located in the development.

In addition, the District currently includes a combined 425,000 square feet of retail (291,000 square feet) and office (134,000 square feet) space. Just 5,000 square feet of office space is available to lease, and 10,000 square feet of retail space, according to JLL Inc., which markets the development's commercial and office space.

"The office space tends to lease pretty quickly," said Marcus Pitts, managing director of JLL Inc.'s Des Moines office. "The office users really enjoy the amenity package outside the front door of their office because it saves them on having to build that amenity package on the inside of their office."

The District includes a wide variety of restaurants, bars and boutiques, he said. The development also includes a trail system used by people who work and live in Prairie Trail. Live entertainment occurs in the town center on weeknights and weekends, he said.

"In the rare instance that we get a tenant move out of Prairie Trail for whatever reason, the space is backfilled instantly," Pitts said.

30hop headed to Prairie Trail
30hop, a restaurant and bar with locations in Coralville and Cedar Rapids, is opening a venue in Prairie Trail, according to its website. 30hop, which offers a rotating selection of craft beers, will be located in street-level space in Prairie Trail's District 4 building at 1615 S.W. Main St. in Ankeny. A summer opening is planned.
RELATED ARTICLE: First phase of Prairie Trail Sports Complex, a new project in Ankeny, is expected to be completed by October
Facebook Notice for EU! You need to login to view and post FB Comments!