2019 Women of Influence Honoree: Connie Ryan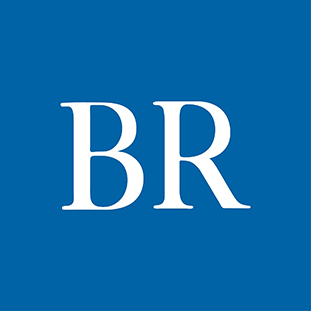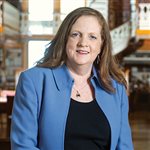 Connie Ryan's career has always been motivated by creating change.
Ryan, who has been the executive director at Interfaith Alliance of Iowa for the last 17 years, began her career in the Department of Human Services working with adults with disabilities and their families. As she continued, Ryan started to identify the roadblocks at a macro level that were preventing those families from moving forward with desperately needed services.
In her third year of graduate school, Ryan began her practicum with the Interfaith Alliance of Iowa.
"I loved the combination of politics and faith and making the world better, that common ground and common good," she said.
Ryan credits her parents, both pastors, with building her conviction of faith as a driving force for social good.
"Even though my title is executive director, I think of myself in terms of being an advocate on behalf of people who in particular are marginalized," she said. "I'm proud to be able to do that, and I'm humbled to be able to do that at the same time."
Ryan stays effective across party lines by prioritizing relationships between multiple organizations and constituencies. The causes she advocates for are varied: In addition to her full-time work at the Interfaith Alliance of Iowa and Justice Not Politics, Ryan is passionate about ensuring access to public education for children and reproductive health care access for women, including access to birth control and abortion.
The collaboration she organizes is critical to success in these causes, Ryan said.
"I love the work that I do. It is frustrating many times, because you see a vision of how our world could be, and it is oftentimes a very slow process to get to those goals. But you work at it day in and day out," she said. "Being effective at the Statehouse in lobbying is a critical piece of that."
In much of her work, Ryan is willing to assume the public face of the organization she represents — whether she is writing editorials, lobbying at the Statehouse or speaking at rallies.
"I think a good leader is finding that balance between being the person upfront and being that strong voice, that public leader, and balancing that with the more important role of empowering other people to find ways to do their work and use their voices. It is both/and for me," Ryan said. "Finding ways to create opportunities for other people to step up and shine that light on them as well.
"It's never about me."
---
Ryan's Areas of Influence:

VOLUNTEER: Ryan is currently a board member of the Friends of Iowa Legal Aid, a co-founder and former chairperson of the Iowa Immigration Education Coalition, former board member and chairperson of the Iowa Citizen Action Network, former board member and treasurer of Iowa Safe Schools, and former board member of One Iowa.
COURT ADVOCATE: Ryan is a co-founder and current board president of Justice Not Politics, a nonpartisan nonprofit dedicated to protecting the Iowa court system against special-interest groups.
FAITH: As well as being an active member in the First Christian Church of Des Moines, Ryan seeks to build collaborations among multiple faith and agnostic traditions to support the programs of Interfaith Alliance of Iowa.
Facebook Notice for EU! You need to login to view and post FB Comments!