2019 Women of Influence Honoree: Dr. Rebecca Shaw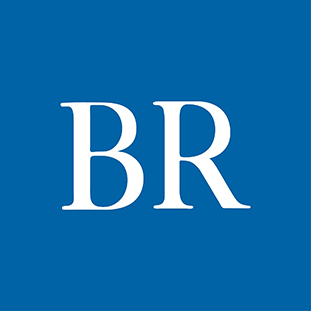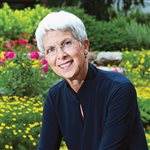 When Becky Shaw began her medical training at the University of Iowa College of Medicine in the early 1970s, she was one of just 15 women in a class of 125 medical students. And when she chose obstetrics and gynecology, it was rare for female physicians to practice in that specialty.
"I do recall being told by an occasional professor that OB/GYN was not for women, or that women were ill-suited to do this," said Shaw, who joined Des Moines University six years ago after a distinguished career practicing in that specialty. "That never really got under my skin."
Much of the encouragement early in her career came from her female patients, who were delighted to see a woman in that field. "And I think ultimately that's why I chose the specialty, because the reaction from women patients was so positive and affirming," she said.
Among the numerous physicians whom Shaw mentored during her career was Dr. Mary Radia, who looked up to Shaw as a role model during her medical residency in the early 1980s. "To say that Becky has influence would be an understatement," Radia wrote in a letter nominating Shaw as a Woman of Influence. "She paved the way for many women physicians and is one of the most well-respected physicians in our community."
Before joining DMU, Shaw was an OB/GYN physician in private practice for 26 years. In 2004, she was named medical director of Iowa Health-Des Moines Midwifery Services, a position she held for nearly 10 years.
Shaw, who estimates she has brought about 8,000 babies into the world over the past four decades, feels that her many years of experience give her a deep well to draw from in teaching and encouraging both female and male medical students at DMU. Her role in the medical school has also given her the opportunity to bring her teaching skills to third-world countries including Honduras and the Dominican Republic, leading students on four global medical service trips over the past six years.
Shaw said she enjoys having a connection to the performing arts by serving on the Des Moines Symphony board. "Music is a big part of my life; that kind of lifts me up when I need it," she said. She enjoys singing in her church choir and she plays the piano a bit. Keeping up her expansive flower gardens at her Clive home is also a favorite diversion for her, in part because it's low risk but visually satisfying and physically demanding.
She finds it particularly gratifying to help instill confidence in medical students who need a little boost.
"It's so affirming to be around students, because they really do care," she said. "They care about what I think, which is scary at times, because you have to make sure what you say is true and important enough to warrant their attention."
---
Shaw's Areas of Influence:
She has distinguished herself as a physician, administrator, educator and mentor, and in her current role at Des Moines University she is positively influencing the next generation of physicians.
She serves on the Des Moines Symphony board and co-chaired the Des Moines Symphony Foundation's capital campaign, which surpassed its goal and ensured the symphony's financial stability.
Her passion for the community has been recognized with awards that include Outstanding Volunteer Fundraiser from the Association of Fundraising Professionals; the Phi Beta Kappa Alumnus Award from Luther College; the Alpha Omega Alpha Alumnus Award from the University of Iowa College of Medicine; and the Women of Vision Award from the Young Women's Resource Center.

Facebook Notice for EU! You need to login to view and post FB Comments!