2019 Women of Influence Honoree: Karen Novak Swalwell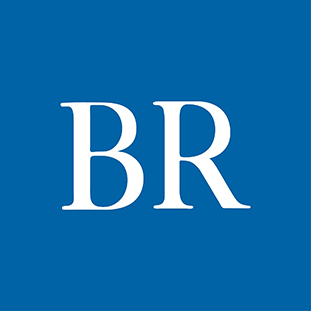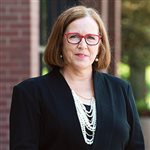 One of the first items Karen Novak Swalwell voted on as a West Des Moines Water Works trustee was whether to spend $4 million for a new water tower planned for the western part of the suburb.
At the time, Swalwell was the first – and only – woman on the utility's board of trustees. It was also just her second meeting as a trustee.
"I certainly felt uncomfortable in making such a big decision without a lot of background information," she said. "I was looking at these guys [on the board] and I'm thinking, 'They all seem really comfortable with this, so I will rely on their expertise for now.' It was a big decision right out of the chute."
Swalwell, 56, served on the board of trustees from 2006 through 2017, and was its chairwoman beginning in 2010. Recently, the trustees hired Swalwell's firm to help in a search for a new executive director.
Among the candidates Swalwell's firm suggested was Christina Murphy, whom the trustees hired. Murphy previously was assistant director of Ames' Water and Pollution Control Department.
Swalwell said overseeing an executive search firm is a gOod fit for her because she likes to solve puzzles.
"To me, finding the right person for a job is like a giant puzzle," she said. "When we initiate a search, it's saying 'Which pieces fit together,' and finding the pieces that really fit and getting the right ones in place.
"It just takes a lot of hard work and networking."
Several of the searches Swalwell's firm has conducted involved finding new leaders for Des Moines-area nonprofits, including Anawim Housing, the Science Center of Iowa and Living History Farms.
She is also involved with the FIN Angel Investing Network.
"As a woman, it can be intimidating to go into these angel investing groups and start asking questions," she said. "The guys have been doing this for a long time and they've learned to ask tough questions.
"Our FIN groups is a safe space for women to begin to understand angel investing and be comfortable asking the same tough questions."
People in the group learn about startup companies that are in need of financial boosts. The group researches the companies, which are from all over the United States.
Swalwell was also an early member of Financial Executive Women, a group that provides advice and support to help women excel in their careers.
Many women work in the financial services area, leave it if they have children, and then have a difficult time getting back into the profession or have difficulty advancing in their careers, Swalwell said.
People in the group "have supported each other by helping each other go for different jobs internally at the companies they work for or externally," she said. "They've helped each other navigate tough situations. It's really a powerful little group."
---
Novak Swalwell's Areas of Influence:
Is a role model for women pursuing leadership positions.
Provides support and encouragement for women who work in the financial sector
Provides networking opportunities for women to advance in their careers and become involved in community issues.
Facebook Notice for EU! You need to login to view and post FB Comments!