2020 Women of Influence Honoree: Kellie Markey
Executive director, Dorothy's House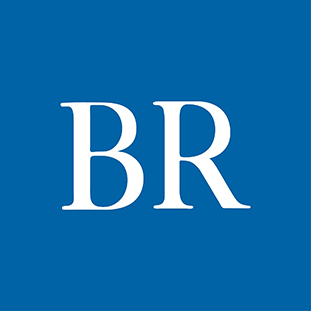 Dorothy's House and the work it does to help survivors of human trafficking all started when its founder, Kellie Markey, wanted to get involved in the local volunteer community to meet new people and possibly discover a new career path.
Now, four years after Dorothy's House opened, Markey is being recognized as a Woman of Influence by the Business Record.
After working at eBay and earlier stints in the marketing world, Markey returned to her hometown of Des Moines in 2012. After volunteering and sitting on the board of Youth Emergency Services and Shelter, she became a foster parent. Those experiences made her aware of the needs that existed in the community, Markey said.
Markey had already bought a house to use as a shelter to help girls recovering from sexual abuse, but the mission of Dorothy's House shifted after she was invited to a seminar hosted by the Chrysalis Foundation on the issue of human trafficking in Iowa.
"We just transitioned our mission to be finely tuned to this population," she said.
Markey got the backing of some local churches and other groups, and Dorothy's House opened in 2016.
Markey's vision is to expand its services to reach a broader community, including offering nonresidential services as well as expanding care to men and the LGBTQ community.
"This is work that isn't being done by one agency nationally right now to open up the scope of care for all survivors of this crime," she said. "There's so much we don't know about doing it, but we're just going to start."
Christina Busse, victim witness program coordinator at the U.S. Attorney's Office in the Southern District of Iowa, praised Markey for the influence she has had on the girls she helps.
"Victims of human trafficking in Iowa are lucky to have an advocate like Kellie in their corner," Busse said in her letter of recommendation for the Women of Influence nomination. "Her work with victims of human trafficking leaves a lasting impact not only on the victims themselves, but also on the community as a whole."
Markey said several coaches throughout her childhood, and her piano teacher, influenced her growing up on Des Moines' south side. They, combined with her prior work experiences, helped prepare her for the work she does today, she said.
"It was divine intervention," she said. "You don't decide to do this. It happens to you."
THREE AREAS OF INFLUENCE
1. Increasing awareness of the prevalence of human trafficking in Central Iowa.
2. Creating space to help survivors of human trafficking.
3. Expanding services to all survivors of human trafficking, including men and the LGBTQ community.