2020 Women of Influence Honoree: Mary Jane Cobb
Executive director, Iowa State Education Association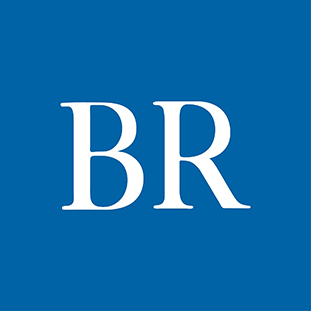 Advocacy for others has been a central part of Mary Jane Cobb's life, whether it's been as a backer of community college students seeking jobs, an encourager of women considering a run for public office or a promoter of teacher leadership initiatives.
"I have always advocated for people who needed their voice elevated for some reason or another," said Cobb, 54, executive director of the Iowa State Education Association and one of this year's Business Record Women of Influence. "And I always thought education was a way to do that — to help students find their voice [and] find their path."
When Cobb graduated from college, she worked for a rural hospital as director of patient and community relations. She advocated within the hospital for patients and their families and within the community for the hospital.
She began her career in education at an Alabama community college where she worked with students seeking jobs. That position served as a steppingstone to other jobs in the education field, primarily working in areas related to public policy.
Cobb was a political science major in college and spent a lot of time studying public policy, "something I've always been intrigued by," she said. "Of course, education is full of public policy issues."
That is especially true today as policymakers wrestle with decisions related to reopening schools in the fall after they were closed in March to help slow the spread of the novel coronavirus.
"Everyone in education is affected by this – bus drivers, secretaries, school nurses, counselors – a whole panoply of folks," she said. "We have to make sure our schools are incredibly safe and that we're being supportive of all of our staff and of our students so that we can get back to learning."
Numerous challenges exist, Cobb said, including ensuring that all students have access to highspeed internet if in-person learning is not possible. During the shutdown of schools in the spring, educators saw firsthand the magnitude of the digital divide.
"Inequities do exist from household to household in terms of what kind of internet access families have and how many devices are available for students in a home," Cobb said. "If we have to send students home to learn again, we have to know that they have the connectivity they need and they have the devices they need to be able to learn."
Iowa, as a whole, was not prepared to react to the pandemic in the spring, Cobb said. Some school districts had developed distance learning programs including providing students with computer tablets. Others had not taken any steps to develop plans for distance learning. Many students lacked access to broadband internet, making online learning difficult.
And, just as important, not all teachers were prepared to deliver lessons online, Cobb said.
"In Iowa, by and large, we have had a face-to-face teaching model," she said. Providing online instruction "is a very different way of teaching."
The education association and Area Education Associations moved quickly to develop online courses to better help teachers deliver instruction remotely, Cobb said.
"I can say that when teachers go back to school this fall … if a building has to close because there is an outbreak and students have to continue learning remotely, teachers are going to know more about how to do that than they did this spring," she said.
THREE AREAS OF INFLUENCE
1. She played a key role in the development, adoption and implementation of the Iowa Teacher Leadership and Compensation Program, which established a leadership initiative for Iowa teachers.
2. She has worked with the National Education Association, the Democratic Party and the American Society of Association Executives to enact programs that focus on development of strong female leadership.
3. She volunteers hours of her time to such organizations as United Way of Central Iowa and Emerge Iowa, a group of women that recruits and trains women to run for public office.