Top Greater Des Moines business news from the year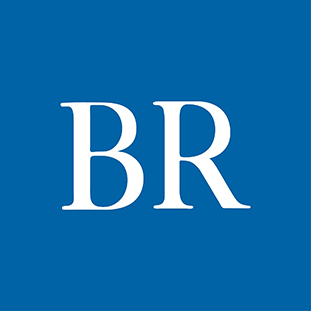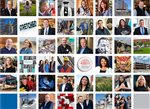 Editor's note: Compiled by the Business Record staff, this list shows some of the top Iowa business news from this year. While comprehensive, there were far more events than we could include in one list.
————-
JANUARY
6 TECHNOLOGY
The city of West Des Moines filed a motion to dismiss a lawsuit that had been filed by Mediacom in December 2020 over the city's plan to partner with Google Fiber to install a citywide shared broadband network. In events through the rest of the year: The motion was denied by a Polk County judge in May. Mediacom asked the court to halt construction on the project at a hearing in August due to design issues with the conduit that it alleged would prevent other internet providers from using the conduit network. The parties entered negotiations on Sept. 1, and reached a preliminary agreement in October, according to Polk County court filings. Attorneys for both parties asked the court for a stay of the order to continue negotiations and it was granted until Jan. 15, according to a Nov. 29 filing.
8 RETAIL AND BUSINESS
The U.S. Small Business Administration announced that the Paycheck Protection Program would reopen the week of Jan. 11 for new borrowers and certain existing PPP borrowers. To promote access to capital, initially only "community financial institutions" would be able to make First Draw PPP Loans on that Monday, and Second Draw PPP Loans two days later. The PPP would open to all participating lenders "shortly thereafter," the agency said. The second round of PPP, authorized as part of the Economic Aid to Hard-Hit Small Businesses, Nonprofits, and Venues Act (the Economic Aid Act) signed into law on Dec. 27, 2020, provided for financial institutions to offer up to $284 billion in SBA-backed PPP loans aimed at helping small businesses retain jobs and cover other expenses through March 31.
11 ENERGY AND ENVIRONMENT
The Des Moines City Council adopted a resolution that called for all the city's homes and businesses to run on 100% clean energy by 2035. That set in motion a process of developing a climate action plan, something that could take up to 18 months and could be fairly wide-ranging to address climate-related issues across sectors such as energy, transportation, natural resources and equity. The plan is seen as more than just a way to reduce the city's carbon footprint. It's also an economic development tool that officials say could help bring companies — and jobs — to the region. In September, the Polk County Board of Supervisors would vote to reduce greenhouse gas emissions from county operations by 90% by the year 2040. The county's plan calls for the creation of a Climate Action Team that will work with an energy consulting firm on an energy audit. The team will make recommendations back to the board and report on progress.
11 INSURANCE AND INVESTMENTS
Farm Bureau Property & Casualty Insurance Co. and FBL Financial Group announced that they had reached a definitive agreement under which Farm Bureau Property & Casualty would acquire all of the outstanding shares of FBL Financial Group Class A and Class B common stock that neither FBPCIC nor the Iowa Farm Bureau Federation currently owned for $56 per share in cash. Following the unanimous recommendation of a special committee of the FBL Financial Group board, the transaction was unanimously approved by FBL Financial Group's board of directors. Upon completion of the transaction, Iowa Farm Bureau Federation will continue to be the majority owner of the company, and FBL Financial Group common stock will cease trading on the New York Stock Exchange. FBL Financial Group is based in West Des Moines.
29 HEALTH AND WELLNESS
The YMCA of Greater Des Moines' chief executive said the nonprofit is moving forward with a strategic sale-leaseback plan of its real estate properties to eliminate its multimillion-dollar debt load and free its resources to focus on carrying out its programs and mission. In an exclusive interview with the Business Record, YMCA President and CEO Leisha Barcus laid out the organization's plans to move forward with finding a buyer or buyers for its owned branch properties in Greater Des Moines, as well as the Y Camp in Boone. The plan calls for no closures of any of its facilities, which under the plan would be leased back from one or more investors who acquire the properties.
FEBRUARY
1 REAL ESTATE AND DEVELOPMENT
The Des Moines Film Society launched a $3 million capital campaign to raise money to pay for the renovation of the century-plus-old, two-story brick building at 1207 25th St. that was home to what had been called the Varsity Theater. The renovation is expected to be completed in early 2022.
22 HEALTH AND WELLNESS
Clive Behavioral Health, an 83,000-square-foot behavioral health hospital to serve children and adults, opened at 1450 N.W. 114th St. in Clive. The hospital is a joint partnership of MercyOne and Universal Health Services. UHS, a large publicly traded health services company that operates hospitals and stand-alone clinics nationwide, will oversee the day-to-day operations and management of the new 100-bed behavioral health facility.
MARCH
3 HEALTH AND WELLNESS
Gov. Kim Reynolds received the newly approved Johnson & Johnson vaccine during a news conference on COVID-19 and vaccine distribution in Iowa. Each state was responsible for deciding which residents could be among the first to receive the vaccine, which began being distributed in Iowa in December of 2020, and all U.S. adults became eligible on April 19.
4 HEALTH AND WELLNESS
EveryStep announced it had reached its capital campaign goal to fund renovations at the Kavanagh House on 56th Street hospice home in Des Moines. In late 2019, EveryStep supporters had launched a $3.5 million capital campaign to restore, renovate and upgrade the facility.
10 LAW AND GOVERNMENT
Gov. Kim Reynolds signed Executive Order 8, which launched a Child Care Task Force. Led by Sukup Manufacturing's Emily Schmitt, the 18-member task force was given 100 days to come up with a list of recommendations that would help address the child care crisis in the state. While Iowa is a national leader in the share of households with all parents working, many Iowans don't have access to affordable child care, which can lead parents to miss work or drop out of the workforce altogether. It's estimated that Iowa loses $935 million annually as a result of child care breakdowns.
11 HEALTH AND WELLNESS
The Greater Des Moines affiliate of the National Alliance on Mental Illness ended its affiliation with NAMI Iowa and the national NAMI organization, in a move the former local affiliate's leaders say will better enable the local organization to serve and represent Greater Des Moines communities. Michele Keenan, who had led NAMI Greater Des Moines as its first full-time executive director since July 2016, continued as executive director of the newly incorporated organization, MindSpring Mental Health Alliance.
APRIL
1 INSURANCE AND INVESTMENTS
GuideOne Mutual Insurance received approval from Iowa Insurance Commissioner Doug Ommen to reorganize from a domestic mutual insurance company to a stock insurance company. The reorganization, which will be conducted through two separate transactions, was expected to enable the West Des Moines-based insurer to increase its access to growth capital and to be better situated to acquire companies in the future as well as generate greater operating efficiencies.
27 INSURANCE AND INVESTMENTS
The Business Record reported that Wellmark Blue Cross and Blue Shield policyholders had begun receiving notifications by mail in April announcing a class-action settlement reached by 35 Blue Cross companies and the Blue Cross Blue Shield Association in the fall of 2020. Millions of Blue Cross Blue Shield members across the country, including present and past Wellmark policyholders in Iowa over the past 12 years, may be entitled to a stake in the $2.7 billion antitrust settlement. The settlement ended a rule that had been followed by the Blue Cross companies that limited the share of each company's total national revenue that can come from business that isn't under Blue brands.
MAY
3 LAW AND GOVERNMENT
Spotlight Innovation, a startup pharmaceutical technology investment firm controlled by two Iowa businessmen, John Krohn and Michael Kemery — along with several other enterprises launched by the partners over the past several years — is part of a "mere sham" being used to defraud investors in those companies, a former business associate alleges in a lawsuit in Polk County District Court. The company's former chief financial officer, John William "Bill" Pim, is suing Krohn and Kemery, who were officers and directors of Spotlight Innovation and another company, Gooi Global. Krohn and Kemery bought into Spotlight Innovation beginning in December 2016, according to regulatory filings.
12 RETAIL AND BUSINESS
It was revealed that Ruth's Chris Steak House, billed as the largest fine-dining steakhouse chain in the U.S., would anchor a new development planned on the southwest corner of Ashworth Road and Jordan Creek Parkway in West Des Moines. The development, planned on about 9.5 acres, is proposed to include 199 high-end multifamily units whose residents will have access to a courtyard and saltwater pool. The multifamily units will be located in a four-story building that wraps around a three-story parking garage and the pool and courtyard. The residential building will connect to the restaurant and other retail space. The steakhouse, the project's anchor, will be located in a 15,000-square-foot, two-story building with three patios. The restaurant will be visible from both Ashworth Road and Jordan Creek Parkway.
20 ECONOMIC DEVELOPMENT
In Central Iowa, the arrival of the Dew Tour skateboarding competition at the newly opened Lauridsen Skatepark on the downtown riverfront was a sign of things beginning to return to normal. The competition at the nation's largest skatepark also served as the only U.S.-based qualifying event for the Summer Olympics in Tokyo. After a year of experiencing shutdowns and cancelations, the tourism industry began to rebound in 2021. Other live events would include the half Ironman competition, the National Junior High School Rodeo, an AAU basketball tournament and the return of the Principal Charity Classic. Local performing arts centers resumed live performances, with more concerts and events taking place at Wells Fargo Arena. Travel at the Des Moines International Airport also showed signs of recovery as the number of passengers passing through the airport's gates was up nearly 60% through fall of 2021 compared with the same period a year earlier.
21 LAW AND GOVERNMENT
The business community was celebrating wins in the 2021 legislative session, where lawmakers approved several measures designed to help the business community do more to grow and to attract more people to live and work in the state. The accomplishments included $100 million to expand high-speed internet to underserved areas of the state and bills that increased the income eligibility requirements for child care assistance and created a graduated phaseout of benefits as a family's income rises to 275% of the federal poverty level. Lawmakers also doubled the income eligibility level for child care tax credits and increased the reimbursement rates for child care providers. By the time the Legislature adjourned in May, lawmakers also had approved increases in the Workforce Housing Tax Credit, increased investment in the housing trust fund, reduced income taxes, eliminated the inheritance tax and moved funding for mental health services from county property taxes to the state. Lawmakers also voted to put more money back in the pockets of those engaged in the fight against food insecurity.
25 INSURANCE AND INVESTMENTS
Farm Bureau Property & Casualty Insurance Co. announced that it had completed its transaction with FBL Financial Group Inc. to take the company private. Under the terms of the previously announced agreement, FBPCIC acquired the outstanding shares of FBL Financial Group Class A and Class B common stock that neither FBPCIC nor the Iowa Farm Bureau Federation owned before the transaction for $61 per share in cash. IFBF will continue to be the majority owner of the company.
JUNE
2 TECHNOLOGY
DMACC identified a cybersecurity breach, which was discovered to be a ransomware attack. The community college voluntarily took its systems offline and canceled classes on June 4 in response. In-person and hybrid classes started again on June 10, but online-only classes were canceled until the network was restored two weeks after the initial breach. DMACC's IT department worked with the FBI and third-party cybersecurity analysts on the investigation. DMACC did not pay a ransom and staff didn't believe administrative systems were accessed.
2 HEALTH AND WELLNESS
Kemin Industries Inc. celebrated the start of construction of the newest expansion to its Des Moines headquarters campus. The new facility, a $4.5 million investment by the global ingredients company, will provide a central showcase for products developed by the Kemin Application Solutions team. The planned 11,700-square-foot building will be located just to the east of Kemin's corporate headquarters building, and across the street from the company's nearly completed quality control laboratory facility that broke ground less than a year ago.
6 CULTURE
Boys & Girls Clubs of Central Iowa officially opened its new Studebaker Club in Des Moines, the final club opening of the Club Pathways capital campaign the organization launched in 2017. Located at Studebaker Elementary School on the south side of Des Moines, the Studebaker Club offers members special features like STEM and robotics equipment, Lego walls, table games, and a renovated playground area with a basketball court and soccer field.
25 REAL ESTATE AND DEVELOPMENT
The Iowa Economic Development Authority approved $100 million in funds for six redevelopment proposals across the state that are part of the Iowa Reinvestment Act program, including a planned soccer stadium in downtown Des Moines and a planned multipurpose arena at Merle Hay Mall. Pro Iowa and Krause+, the real estate arm of Krause Group, plan to build a professional soccer stadium at the former Dico Inc. Superfund site on the south edge of downtown. The arena at Merle Hay Mall would be the new home of the Des Moines Buccaneers hockey team. Other communities that received funding for projects include Ames, Cedar Rapids, Fort Dodge and Newton.
28 INSURANCE AND INVESTMENTS
Principal Financial Group announced it will discontinue sales of U.S. retail fixed annuities and consumer life insurance products, and pursue strategic alternatives for related in-force blocks of products. The changes to its product portfolio and capital management strategy followed a comprehensive review of the company's business mix and capital management options. The strategic review was part of a cooperation agreement with one of Principal's largest investors, Elliott Investment Management, aimed at driving profitable growth and generating greater long-term value for shareholders.
JULY
7 REAL ESTATE AND DEVELOPMENT
Big Grove Brewery, with locations in Iowa City and Solan, announced plans to open a brewery in a portion of the former Crescent Chevrolet building at 555 17th St. in Des Moines. The new brewpub, which is expected to open in May 2022, will seat up to 600 people.
13 ENERGY AND ENVIRONMENT
The Central Iowa Trails officially became the Iowa Confluence Water Trails as the initiative announced a new brand, logo and leadership. It was the latest step in the journey for the project that will add more than 80 improvements along 150 miles of the region's rivers and streams. Maggie McClelland, who had served as manager of the project at the Great Outdoors Foundation, was named director of the newly formed nonprofit. As the year progressed, an ICON Water Trails board would be seated and begin to meet, and a new website would be launched with information about the initiative and the planned attractions.
15 LAW AND GOVERNMENT
The first round of child tax credit payments was deposited into more than 36 million bank accounts. The credit was temporarily expanded under the American Rescue Plan in hopes that it would drastically reduce child poverty. It was estimated that the credit would benefit nearly 670,000 Iowa children.
16 HEALTH AND WELLNESS
HW CBD in West Des Moines recently opened as one of the newest retail CBD locations in Iowa, under legislative rules that went into effect in March. The 2020 state statute established a registration system for CBD retailers and producers. Stores like these may help sharpen the focus on what had been a fuzzy gray area of contention between retail entrepreneurs and law enforcement in Iowa. As of July, nearly 500 manufacturers, distributors and retailers had completed registration to legally produce, distribute or operate consumable hemp/CBD stores across the state, as well as some locations outside of Iowa.
20 REAL ESTATE AND DEVELOPMENT
The U.S. Environmental Protection Agency began work to remove three buildings from a contaminated site in southwest downtown Des Moines, a process that when completed would allow development of a multiuse outdoor stadium to begin. The 43-acre toxic site at 200 S.W. 16th St. has sat unused for more than 25 years. Dico Inc. had been located on the property.
29 TECHNOLOGY
The U.S. Department of Agriculture and the National Science Foundation announced the creation of 11 new Artificial Intelligence Research Institutes, including the AI Institute for Resilient Agriculture based at Iowa State University. The new Ames-based institute was awarded a $20 million grant for agricultural uses of artificial intelligence that will help with productivity and sustainability.
AUGUST
11 INSURANCE AND INVESTMENTS
Principal Financial Group announced that it recently completed the integration of the Wells Fargo Institutional Retirement business. Principal acquired the Institutional Retirement and Trust business from Wells Fargo in July 2019 to enhance its retirement and income capabilities, achieve greater scale and balance, and drive business growth. Through the acquisition and with new business, Principal currently serves more than 10 million eligible participants and individual account holders representing more than $537 billion in total account value.
12 ECONOMIC DEVELOPMENT
The Iowa State Fair returned in 2021 after a year hiatus due to the pandemic. More than a million visitors attended, the seventh-largest crowd in the fair's history.
12 ECONOMIC DEVELOPMENT
The U.S. Census Bureau released 2020 data that showed Iowa's population grew to just over 3.19 million, up from just under 3.05 million in 2010, an increase of about 4.7%. The data also showed that the migration of residents away from small, rural communities continued, with 68 of the state's 99 counties losing population. Meanwhile, urban areas like the Des Moines metro continued to grow.
13 HR AND EDUCATION
Three seasoned Greater Des Moines human resources professionals teamed up to launch Connectify HR LLC, a new professional employer organization focused on serving small and medium-sized businesses. The company is led by Melissa Ness, who previously held several leadership positions with Aureon HR, which was originally Merit Resources. She had been chief financial officer of West Des Moines-based technology services provider Aureon, which three years ago sold Aureon HR to Oasis Outsourcing, which was subsequently acquired by Paychex Inc. Joining Ness in Connectify HR was Joel Duncan, who previously led Merit Resources and then Aureon HR as president and CEO, along with Ned Flynn, who had worked with both Ness and Duncan in building revenues for Aureon HR.
20 MANUFACTURING AND LOGISTICS
Winnebago Industries announced it will shift its corporate headquarters address from Forest City, Iowa, to Eden Prairie, Minn., effective Dec. 1. Leaders of the recreational vehicle and boating manufacturing company pledged to remain loyal to the company's Iowa roots. Officials said the company plans additional hiring at its Iowa plant and will continue to invest in training and capital improvement projects at the plant, which employs about one-third of its workforce. Winnebago's executive offices have been located in Minnesota since 2016, company officials noted.
25 BANKING AND FINANCE
Chase announced it has opened its first retail branch in Iowa, with the opening of its Des Moines branch at 3627 Merle Hay Road. Chase, which serves more than 60 million U.S. households, is the U.S. consumer and commercial banking business of global financial services firm JPMorgan Chase & Co. The branch features casual meeting spaces for bankers to meet with customers, emphasizing a more consultative approach. Self-service transaction areas are also available, including a digital access bar, two interior ATMs, a drive-thru ATM and an ATM that is accessible by debit card after hours.
SEPTEMBER
1 HEALTH AND WELLNESS
The Des Moines Midwife Collective opened its doors and became the first clinic in Central Iowa to accept insurance for home birth midwifery services. It also hosts one of the few free-standing lactation clinics in the metro.
3 BANKING AND FINANCE
A group of seasoned wealth advisory professionals launched Private Wealth Asset Management LLC, a sophisticated wealth management and financial services firm designed to serve ultra-high-wealth individuals and families in Iowa and Nebraska. The firm, which will be based in downtown Cedar Rapids, will have an equally large office in West Des Moines' Valley Junction and a third, smaller office in Omaha. The firm is currently operating out of temporary space in each city as permanent spaces are being completed.
7 REAL ESTATE AND DEVELOPMENT
Live Nation Entertainment Inc., which bills itself as the world's leading live entertainment company, signed a 20-year lease agreement to anchor an entertainment venue in Waukee. That venue will be the centerpiece of a $100 million entertainment district called KeeTown Loop. The facility, which will hold about 3,500 people, will be Live Nation's first Iowa location. Grading and other work has begun on the site; construction is expected to begin in the spring and be completed by early 2024.
7 TRANSPORTATION
The Des Moines Area Regional Transit Authority began seeking public input on proposals as the agency considers how to best serve the community and its changing needs. One of the proposals, Ankeny On-Call, a microtransit service that allows customers to schedule on-demand service in real time or in advance, would launch in November. Another alternative service model could build off a pilot done in 2019, called Flex Connect, a subsidized partnership with Uber and Yellow Cab to get people to a bus stop. It would replace Route 74 in West Des Moines. The proposals consider who rides DART, the reasons they ride DART, where the busiest routes are, where more service may be needed and areas where the agency can maybe transition to alternative more cost-effective methods of providing service.
8 REAL ESTATE AND DEVELOPMENT
A site plan for a Costco warehouse was approved by the Ankeny Plan and Zoning Commission. The 198,250-square-foot building with a retail store, tire center and distribution center will be built on 21 acres east of Interstate Highway 35 and north of Northeast 36th Street.
14 REAL ESTATE AND DEVELOPMENT
Marquas Ashworth, a local music artist and entrepreneur, announced the proposal of the Center @ Sixth. The development plans to provide street-level retail space to brown- and Black-owned retail businesses and affordable rental units to people struggling financially. In addition, he wants to develop a nonprofit business incubator for future Black and brown entrepreneurs. He's proposing to build a four-story structure at 1716 Sixth Ave. that would include 12,000 square feet of street-level retail space, including a tasting room for Ziyad, which is his small-batch rye whiskey sold in seven states. The upper levels of the building would include 32 apartments, 51% of which would be rented to people who earn 80% or less of the area's median income. In Polk County, a family of two that earns $58,450 or less annually would be eligible for an apartment at Center @ Sixth.
14 TECHNOLOGY
The Empower Rural Iowa Broadband Grants Program, which was created this year by the Iowa Legislature, awarded 39 grants totaling $97.5 million to expand high-speed internet across the state. In October, an additional $200 million of funding from the federal American Rescue Plan would be allocated to bolstering internet services in the state.
17 TECHNOLOGY
NEW Cooperative, a grain cooperative based in Fort Dodge, was targeted in a ransomware attack by Russian-linked group BlackMatter, which demanded $5.9 million in exchange for company data and source code for the cooperative's SoilMap project. The Des Moines Register would report on Oct. 6 that the cooperative had restored automation to about 50% of its system and that the investigation of the cyberattack was continuing.
27 HR AND EDUCATION
John and Mary Pappajohn of Des Moines announced a $10 million gift commitment to continue entrepreneurship education and programming through the John Pappajohn Entrepreneurial Centers at the University of Iowa, the University of Northern Iowa, Iowa State University, Drake University and North Iowa Area Community College. John Pappajohn made the announcement during a 25th anniversary celebration for the John Pappajohn Entrepreneurial Centers held in Des Moines.
OCTOBER
1 CULTURE
The Community Foundation of Greater Des Moines announced plans to expand its footprint with the creation of a campus that will serve as a hub for the region's nonprofit community. The $4.3 million project involves the renovation of the former Tri-City Electric building on Ingersoll Avenue, which is directly behind the foundation's location in the Finkbine Mansion on Grand Avenue. Foundation leaders said the project will create more than 12,000 square feet of much-needed space for meetings, training, office space for other nonprofits, and more room for the Community Foundation's accounting team. The plan also includes the foundation staying in the Finkbine mansion.
1 HEALTH AND WELLNESS
The National Alliance on Mental Illness filed a federal lawsuit against Mindspring Mental Health Alliance Inc. in Des Moines, alleging that Mindspring infringed on NAMI's trademark and intellectual property protections by using NAMI-branded materials after ending its affiliation with the national organization. Mindspring, formerly NAMI Greater Des Moines, voluntarily surrendered its affiliate status in January. The lawsuit, NAMI National v. Mindspring Mental Health Alliance, was filed in the U.S. District Court for the Southern District of Iowa.
3 REAL ESTATE AND DEVELOPMENT
The public got its first look inside the MidAmerican Energy Company RecPlex during an open house. The facility, located at 6500 Grand Ave. in West Des Moines, cost nearly $60 million to develop. It includes two ice rinks, a fieldhouse with basketball and pickleball courts, batting cages, and a full-sized artificial turf field. It also includes an esports center and multipurpose rooms.
6 CULTURE
Meredith Corp., producer of magazine titles such as Better Homes & Gardens and People, announced it would be acquired by InterActiveCorp. Dotdash for $2.7 billion, in a deal that is expected to close by the end of the year. The deal involves the entity that holds Meredith's National Media Group, which comprises its digital and magazine businesses, more than 40 titles and digital brands, and its corporate operations, in an all-cash transaction at a price of $42.18 per share.
18 LAW AND GOVERNMENT
The Waterloo City Council unanimously passed a resolution that establishes a paid bereavement leave for loss of pregnancy, believed to be among the first policies of its kind in the state and nation for municipal government. Earlier in the year, Kum & Go announced that it now covers loss of pregnancy in its bereavement policy.
21 MANUFACTURING AND LOGISTICS
Gov. Kim Reynolds announced Iowa will invest $30 million in grant opportunities aimed at enabling small and medium-sized manufacturers to upgrade their technology and hire additional workers. Using federal funds from the American Rescue Plan Act, the grants will be focused on leveraging technology solutions to address vacancies and increase workforce capacity. Advanced manufacturing is Iowa's largest industry, accounting for nearly 18% of the state's annual economic output. The funding is part of nearly $1 billion that Iowa received from the $1.9 trillion pandemic relief legislation signed into law in March by President Joe Biden.
28 TECHNOLOGY
Mark Zuckerberg announced at the Facebook Connect augmented and virtual reality conference that Facebook would change its company name to Meta. The move reflects Meta's ambitions to go beyond social media and create a metaverse, a virtual-reality world where users can interact with others using avatars. It also comes amid increased criticism following a series of articles published in the Wall Street Journal and testimony from former Facebook employee and whistleblower Frances Haugen accusing the company of knowingly ignoring problems with the social media platform.
28 HR AND EDUCATION
With a vision for propelling the university into its "next great era," Drake University officials officially launched "The Ones: Drake's Campaign for the Brave and the Bold," a $225 million fundraising campaign. The university has already secured $107 million in commitments toward the fundraising goal through the campaign's quiet phase. The public phase of the private institutions's planned three-year fundraising campaign began, with plans to meet or exceed the $225 million goal by October 2024.
NOVEMBER
1 REAL ESTATE AND DEVELOPMENT
Property in Bondurant on which an Amazon sortation center is located was sold to a New York-based entity for $75.9 million. Polk County real estate records show that 2300 Shiloh Rose Pkwy Property LLC bought the property at 2300 Shiloh Rose Parkway S.W. in Bondurant from Ryan Bondurant LLC, which is managed by Minneapolis-based Ryan Cos.
1 TRANSPORTATION
The Des Moines Airport Authority celebrated its 10th anniversary, a commemoration of a decade of change and growth as the airport has plans to build a new terminal project and other improvements. One of those changes happened when the new entrance road to the terminal opened in late August. Airport leaders say improvements, such as the new terminal project, are the result of the work that was made possible by the shift of governance from a city department to an independent airport authority. This has resulted in greater efficiencies, increased traffic and an enhanced ability to tap into federal funding to help with airport infrastructure, they said.
3 REAL ESTATE AND DEVELOPMENT
Backers of a golf entertainment facility announced plans to build a venue in West Des Moines. Suite Shots, which will include a 250-yard driving range, will be located on a site south of Grand Avenue and west of Interstate Highway 35. Local developer Paul Cownie is partnering with Fargo, N.D., developer Kevin Christianson on the project.
9 CULTURE
The Des Moines Area Religious Council announced a $5.6 million campaign to move to a new headquarters on the city's south side. Work had already begun on the former grocery store building on Army Post Road by the time the campaign was publicly announced in November. The move to the 48,000-square-foot building from DMARC's current site on Mulberry Street will give the agency more office space, conference and training room leased space for some of its partner organizations, and a warehouse that will be four times larger than its current space.The move, which will also increase DMARC's cold storage capacity, will also add a 15th permanent food pantry location to its pantry network. It will allow the redistribution of some of its mobile food pantries that currently serve the area to other parts of the community where need is high.
9 TRANSPORTATION
Amazon Air, the air cargo service for Seattle-based retailer Amazon Inc., began operating out of the Des Moines International Airport, the air cargo company's first presence in Iowa. The plane arrives at the airport daily at 3:18 a.m., departing about three hours later.
10 REAL ESTATE AND DEVELOPMENT
Construction began on a development in northeast Des Moines that will add over 1 million square feet of Class A industrial space to the metro area. The Opus Group is constructing Northridge 80|35, a speculative 60-acre development on the northwest corner of Northeast 14th Street and Broadway Avenue just south of Interstate Highway 80-35. The first phase of the industrial park will include two buildings, designed to accommodate a range of uses including logistics, distribution, e-commerce and manufacturing.
17 MANUFACTURING AND LOGISTICS
Deere & Co. workers approved a contract, ended a strike that had lasted more than a month. The 10,100 Deere workers in Iowa, Illinois and Kansas had rejected two previous contracts, setting off the first strike against the company since 1986.
17 LAW AND GOVERNMENT
Terry Branstad, the United States ambassador to China from 2017 to 2020 and the longest-serving governor in U.S. history, was named ambassador-in-residence at Drake University. The new role complements Drake's plans to create a new Center for Public Democracy. In addition to his ambassador-in-residence role, Branstad announced he will donate records from his 45-year political career to Drake.
DECEMBER
7 CULTURE
Urban Dreams was awarded a $250,000 donation from the Wellmark Foundation to help purchase and renovate a building that will be more expansive than its current facility. The Wellmark gift is part of a larger $1 million capital campaign that was launched in November. The center, at 1615 Second Ave., will be 11,109 square feet, which is 10,000 square feet larger than its current facility at 601 Forest Ave. It will house all of Urban Dreams' Des Moines operations, including an expanded food pantry, additional community event space and more areas for individualized programming.
Facebook Notice for EU! You need to login to view and post FB Comments!