2021 Women of Influence Honoree: Joanie Houston
Trustee, executive committee of the board of trustees, ChildServe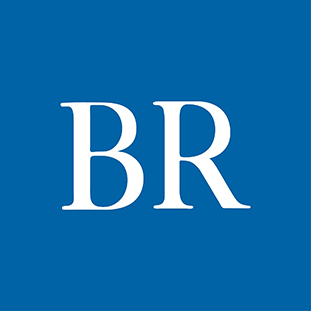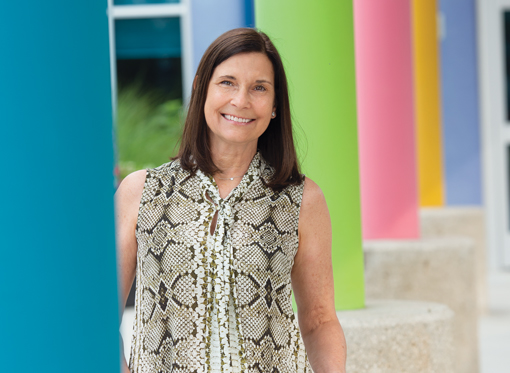 When Joanie Houston was invited to be a board of trustees member for ChildServe four years ago, she said, "I can't do this. What can I give to make an impact at ChildServe?" Houston recalled.
But she agreed to tour ChildServe. She met some of the 4,600 children rehabilitating each year from injuries, disabilities and other specialized health care needs. She met the staff treating them and putting on special events to boost their quality of life during treatment.
"It is life-changing," Houston said. "The staff rarely overturns. They so believe in what they're doing, and they make that whole place a better place."
When ChildServe began fundraising for a $10 million capital campaign to build a new rehabilitation unit, she personally invited donors on tours to see the work that captured her heart. Houston and her husband, Dan, also committed the lead gift for the new unit — now named JoJo's Pediatric Rehabilitation Unit in Joanie Houston's honor, using the name her grandchildren know her by.
"I find that it's really important if you're genuine and you have a passion for what it is you do," Houston said. "I've learned so much, and I'm still learning every day."
Houston is a longtime volunteer in Central Iowa, and her two biggest passions are in organizations serving children and hospice care thanks to two pivotal experiences.
As a student teacher, Houston led a physical education class with eight students, all living with developmental or physical disabilities — she flunked the first day, as she said, "but you learn with experience."
As a daughter, Houston watched her mother become a caretaker to her father following his stroke at age 68, and later caring for family members with brain cancer and dementia.
"I don't know if that [compassion] is something you can teach somebody. They have to experience it firsthand, because it's so raw," Houston said.
Both her parents entered hospice care in the 2000s — her father died in 2004, and her mother died in 2009. Remembering the compassion and grace her family received through hospice, Houston regularly visits friends and strangers living in memory support apartments at Edgewater in West Des Moines. She's talked about cattle farming, brought her grandchildren to visit and printed off pages of nursery rhymes to share with her hosts.
"My job is to make them happy and enjoy the end of life," Houston said.
After all, spreading happiness is JoJo's specialty.
---
Education: Teaching degree from Iowa State University
Hometown: Dow City
Family: Husband Dan; sons Daniel (spouse Chelsey, children Makayla and Jack) and Christopher (fiancee Crystal), daughter Kelli (partner Matt)
Age: 60
Hobbies: Current volunteer with United Way, Children and Families of Iowa, Bravo; travel; regular visitor at Edgewater in West Des Moines
---
WORDS TO LIVE BY
"Kindness costs nothing."
---
THREE AREAS OF INFLUENCE
Houston is a leading fundraiser for charitable causes, and introduced multiple donors to ChildServe's $10 million capital campaign for a new pediatric rehabilitation unit — called JoJo's Pediatric Rehabilitation Unit in honor of Houston's love for the kids served.
She is an engaged supporter of hospice care, regularly visiting Principal Financial Group retirees living at the Edgewater community in West Des Moines.
She is a full-time volunteer, having served the Principal Charity Classic, Bravo Greater Des Moines, United Way of Central Iowa and Children & Families of Iowa.
Facebook Notice for EU! You need to login to view and post FB Comments!