2021 Women of Influence Honoree: Marta Codina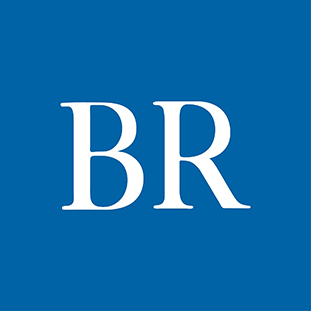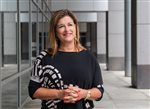 You started out as a teller when you were 16. What is it about banking that appealed to you to make it your career?
I found that banking wasn't necessarily financial management — it was people. It was being able to lead people, being able to motivate people and being able to help customers. So if you look at the real purpose of what we get to do every day, I happen to work for a bank, but I have an opportunity to build teams, hire people, motivate them to be be able to serve customers in one of the really private, important things in [customers'] lives — their finances.

Did you have mentors that helped you to get your start in banking and to advance your career?
I moved around from bank to bank, and was able to kind of reinvent myself every time I made that change, so it forced me to stay relevant. Early on, what drove me was the fact that I was on my own. At age 19 my dad passed away and my mom moved and it was just me. So my resilience had to come into play. I did have some leaders that really pushed me into roles that I wouldn't have necessarily thought I was ready for. … And because they did that, I've done that to other people to just say, "You know what? You can do this."

What does having influence or being a Woman of Influence really mean to you?
First of all, I think influencing is one of the most powerful skills that anyone can have, because you are making things happen without having direct authority for something, and I think that that's really powerful and I've had to do that throughout my career. Time and time again I'm influencing maybe the direction of how we execute things within our company along the way. So it's the "How do we get people there?" Nothing irritates me more than people reading off talking points. I'm not a very scripted kind of person. To me, influencing is how something lands on someone and how you want them to feel about it. And I think I've leveraged my influence within the company within Wells Fargo by using my voice, and being a good example of how to use my voice, in a politically correct yet influential way to help drive change.

How has being a Latina business leader shaped how you lead?
I don't speak with a Spanish accent; people look at me and they think I'm American — and I am — but they don't assume I'm a Latina. … So for years I didn't talk about those things, and I found that once I started talking about my story and my background, that people were more motivated if they aspired to do something; it gave them more confidence. I hope that the influence that I have in the community can be an example, especially to refugees and immigrants and people of color.
---
Education: Marketing and business degree, University of Houston
Hometown: Miami, Fla.
Family: She and her husband, Jim Bruno, have a grown daughter, Maddie, and a son in college, Nicholas. They also have a grandson, Jett, and another grandchild on the way.
Age: 59
Hobbies: "Chilling" in the sun and reading, shopping, decorating
---
WORDS TO LIVE BY
"Make a difference, and learn something new every day."
Advice from her father
---
THREE AREAS OF INFLUENCE
In her role as region bank president for Wells Fargo Bank, she oversees the bank's central and western Iowa retail operations as well as metro Minneapolis and Rochester, Minn., retail and small business banking.
A native of Cuba, Codina came to the United States as a refugee in the early 1960s with her parents. She started her career in banking as a teller while a high school student in Houston, went on to complete her college degree and has excelled in a historically male-dominated profession.
She is a founding member of the Wells Fargo Central Iowa Diversity and Inclusion Council, and is now an executive sponsor of that group. She currently leads the DSM 4 Equity Task Force, a community initiative to strategize solutions for addressing racial inequities.
Facebook Notice for EU! You need to login to view and post FB Comments!