2021 Women of Influence Honoree: Suzanne Mineck
President and CEO, Mid-Iowa Health Foundation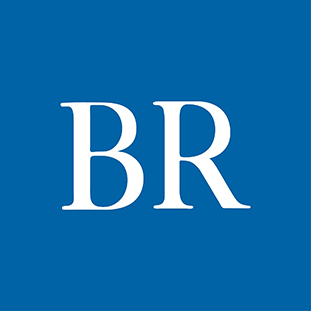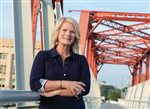 President and CEO, Mid-Iowa Health Foundation Growing up with a sister who had many serious health conditions, Suzanne Mineck spent a lot of her early years in waiting rooms at the Mayo Clinic, which drew her into a career in health philanthropy.

"I always thought I wanted to be a physician, but you might say that my entry class of Bio 101 in college told me otherwise," Mineck said. "So I was drawn to think about, well, if I'm not going to be the one actually providing care, what is it that I can do? From those experiences early in my life, it was clear to us over and over again that those medical innovations and the reason my sister was able to survive were not only a brilliance in science, but the generosity of philanthropy to drive that space of innovation."

From the very beginning of her career, Mineck felt she was able to land positions for which she didn't necessarily have all the qualifications, "but perhaps people hired me because they could see that I had a passion and was going to work my tail off," she said.

Her first professional job was with the American Cancer Society, which immediately allowed her to step into that reality of bridging philanthropy with life-altering health care. Another significant career milestone was working for St. Jude's Children's Research Hospital in Memphis, Tenn.

"I mean, that is an institution unlike any other, and the privilege of learning in that space as one of the most extraordinarily run nonprofits in the world," she said. "And then also with the generosity and deep commitment by the philanthropists that I had relationships with on behalf of that institution was just another clarifying career space for me."

As she has led Mid-Iowa Health Foundation for more than a decade, Mineck has enabled the organization to leverage its grant-making power for children's health initiatives far beyond the dollars given to initiatives, foundation board Chair Libby Jacobs wrote in nominating her as a Woman of Influence.

Mineck's success is driven by a willingness to ask and answer tough questions, Jacobs wrote.

"At many planning tables, she pushes groups toward the deeper 'why' for the work, brings focus to root causes of challenges, sets a vision for what can be accomplished, and opens opportunities for more voices and community-driven approaches to be considered."

From Mineck's perspective, "Where I see some of our community's greatest opportunity and need is in that space of elevating the voices of those who are closest to the issues, regardless of what those issues are," she said.
"As a funding community, as leaders in communities, we historically have a tendency to get in rooms together not only to decide what the issue is, but how to solve it without truly consulting those that we are authentically trying to help," Mineck said. "I hope that we do a much better job — and I know Mid-Iowa Health Foundation is deeply committed to — in elevating the voices of those we strive to serve."
---
Education Bachelor of Arts, double major in English and communication, May 1996, Luther College
Hometown Decorah
Family Husband Corey and daughters Mari and Bryn
Age 47
Hobbies Tennis, walking on the beach, reading
---
WORDS TO LIVE BY
"The role of a leader is not to come up with all the great ideas. The role of a leader is to create (and support) environments in which great ideas can happen."
— Simon Sinek, author of "Start With Why"
---
THREE AREAS OF INFLUENCE
She has reshaped conversations and sparked new approaches for improving children's health by elevating the findings of the Adverse Childhood Experiences (ACEs) Study and by building a network of children's health advocates working on system changes to address the social determinants of health, such as food, housing and racism.
She has established key partnerships, bringing Sesame Street in Communities to Central Iowa and bringing together the group that formed Healthy Homes Des Moines to address childhood asthma through home repairs.
Because she believes so passionately in mentorship, Mineck envisioned and helped to develop in collaboration with Community Youth Concepts a program offered by CYC, uVoices, which teaches area high school students the basics of researching and making community health grants.
Facebook Notice for EU! You need to login to view and post FB Comments!