2021 Women of Influence Honoree: Tiffany Tauscheck
Chief operations officer, Greater Des Moines Partnership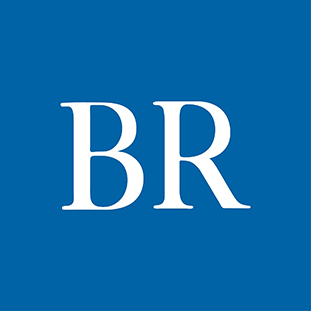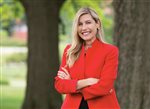 When Tiffany Tauscheck looks to take on a challenge, the lens she looks through is one of impact.
"I'm a big believer in our community and I'm very passionate about the work we get to do," said Tauscheck, a member of the Business Record's Women of Influence class of 2021. "I'm a believer in the power of a team and that it takes more than one person to get things done, and different perspectives, and that it's meaningful along the way."
Tauscheck said she also likes to deploy her "yes and" strategy.
"I think about where I can be most helpful in the community, and if it's not me, even if I'm asked to serve, I'm a big believer in saying I may not be the right person for you, let me introduce you to person X, Y or Z," she said. "I call that my 'yes and' strategy, which is to say yes, I would love to help you rather than saying no to opportunities, but why I say yes to certain opportunities is because I believe I might be able to help through impact."
She often looks for opportunities she has a personal passion for and where she can bring a different perspective.
Outside the Partnership, Tauscheck sits on the boards of the Central Iowa Water Trails, Bravo Greater Des Moines, Historic Firehouse No. 1, Ballet Des Moines, and UnityPoint-Des Moines and is chair of the Marketing and Communications Advisory Board for the Association of Chamber of Commerce Executives for North America.
Tauscheck said that at the end of the day, decisions she makes come down to family.
"Mark and I created a mission statement together before getting married and it still holds: 'For our family,'" she said. "The decisions we make are ultimately for our family. I remain committed to making our community better, and leaving it better for my kids, for others' kids and generations."
Tauscheck, who is known for her love of downtown, joined the Partnership in 2015 after working at Catch Des Moines and helping to found the Downtown Chamber of Commerce.
"I'm a big believer in the region and downtown – and a strong region needs a strong downtown," she said. "I'm very excited about some of the fun things that we get to do downtown, and what's fun about some of those things is it blends our team's creativity and innovation with that goal of driving more people downtown in a creative, unique way."
Tauscheck, a former television reporter, said her love for downtown grew after working in it for more than 20 years.
"It's become so much a part of me, and seeing what could still happen downtown, it's just really exciting to me," she said.
Tauscheck, who is also a former ballet dancer, said she often brings that experience to the challenges and opportunities she faces today.
"I understand and appreciate the importance of training, practicing, stretching and pushing yourself to create something that may look graceful and almost effortless to those watching a performance. But there is always a lot behind the scenes that goes into those moments that play out on a more public stage," she said.
---
Education Bachelor's degree in journalism and mass communications from Drake University, with minors and areas of focus in political science and English
Hometown Creston
Family Husband Mark, two children, ages 10 and 8
Age 42
Hobbies Volunteering, reading, running and gardening
---
WORDS TO LIVE BY
"Get in the arena, and don't be afraid. Don't stand on the sidelines."
---
THREE AREAS OF INFLUENCE
She has helped revitalize downtown Des Moines and helped it grow.
She elevates those around her.
She always shows up for others, professionally and in her volunteer life.
Facebook Notice for EU! You need to login to view and post FB Comments!