2021 Women of Influence Honoree: Virginia Croskery Lauridsen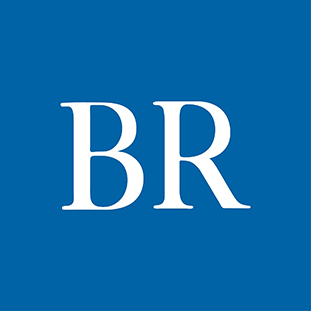 When one looks around Central Iowa and sees the name Lauridsen on so many amenities, from the amphitheater at Water Works Park, the savannah at the Greater Des Moines Botanical Garden and the new skatepark along the downtown Des Moines riverfront, it's the result, in part, of Virginia Croskery Lauridsen's upbringing.
"My parents really instilled this service-oriented mentality in me, so making a difference in other people's lives has always been important to me," said Laurisden, a member of the Business Record's Women of Influence class of 2021.
She said her unique skills in music and her passion for the arts have helped guide her and her husband, Nix, in their philanthropic choices that have left an indelible mark on the Greater Des Moines landscape.
"Our philanthropy is mostly centered on things that will reach a lot of people," said Lauridsen.
Her father was a minister, and her mother was an educator who served as an assistant superintendent of elementary education and was the character Beverly on the children's television series "Romper Room."
"My father is the person that taught me that if you're able to help somebody, you must do it," Lauridsen said. 
She has helped by establishing an endowment for the Lauridsen Great Pianists Series and donating to other projects and amenities, such as Mainframe Studios, the Ronald McDonald House and the fountains at Cowles Commons, to name a few.
"Des Moines deserves the best," Lauridsen said.
"I would say arts … is what makes life beautiful," she said. "The arts transcends a lot of other things. Those are things that bring us together as a community, and I like to see that."
Lauridsen's passion for arts and culture began at an early age; she made her debut in a play when she was 13 years old. She would later become a professional singer, and was an original cast member for the national tour of "Phantom of the Opera." She has performed at Carnegie Hall and at venues all over the world. She later moved to Des Moines and began teaching at Simpson College as an artist-in-residence, eventually becoming a full-time instructor, teaching voice lessons, French, German and Italian diction, Italian as a language, and vocal pedagogy.
After she and Nix were married, she retired, but she has continued to be active in the local arts and culture communities. She is president of the Des Moines Opera and serves on other civic music boards, and serves on the United States Icelandic Horse Congress board, where she is chair of the group's breeding committee.
Lauridsen said the best part of her and her husband's philanthropy is "working with other people to see it come to fruition. It's the process of doing it together as a community."
Lauridsen and her husband are humble about the work they do.
"But does it feel good to have a kid look up and say, 'Thanks, this is the best skatepark ever' or 'How great it is to perform here?' Yeah, that makes you feel like you did something right." 
---
Education: Bachelor's and master's degrees in music from Northwestern University, Ph.D. in musical arts from the University of Iowa
Hometown: Greenwich, Conn. 
Family: Husband Nix, three stepchildren, five grandchildren
Age: 60 
Hobbies: Icelandic horses, playing the piano, reading, gardening and cooking
---
WORDS TO LIVE BY
"Don't make boundaries for yourself."  
---
THREE AREAS OF INFLUENCE
She has helped elevate the arts and classical musical scene in Des Moines to a higher level.
She has helped create opportunities and increase access for people to experience arts and culture.
She has helped create non-arts attractions, such as the new skatepark, which opened on the city's riverfront earlier this year.
Facebook Notice for EU! You need to login to view and post FB Comments!