216-unit apartment project proposed near Raccoon River
Development not right project for the site, DM council member says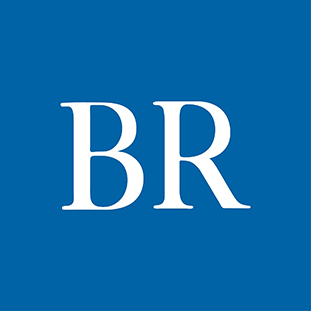 A 216-unit apartment project called Union at Rivers Edge is proposed on a vacant site at 214 Jackson Ave., just a few steps away from the Meredith Trail and the Raccoon River. Architectural rendering by ASK Studio
A 216-unit apartment project proposed on a high-profile site south of the Raccoon River has drawn the ire of a Des Moines City Council member and has some in the public asking how much traffic the development will create.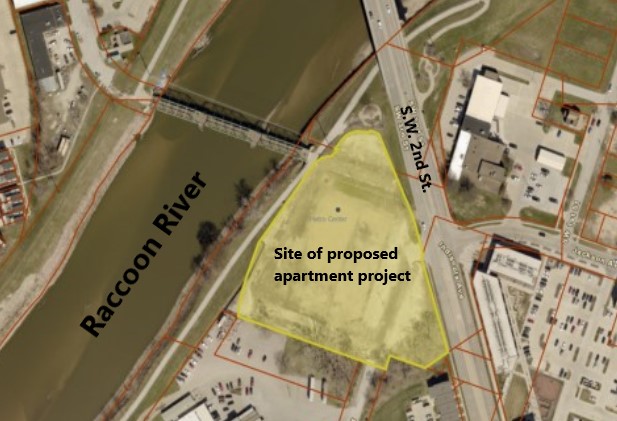 The Annex Group, an Indiana-based development and property management group, has proposed building a $56.1 million apartment development called Union at Rivers Edge on a 3.83-acre vacant parcel at Southwest Second Street and Jackson Avenue.

The development would include a six-story, 192-unit U-shaped building, a leg of which would be steps away from the heavily used Meredith Trail and Jackson Street Bridge. A second rectangular-shaped building, which would front Southwest Second Street, would include 24 units. A portion of the site would be protected by a 42-inch-tall flood wall.

All of the units would be rented at a monthly rate that is affordable to individuals and families whose earnings are 60% or less of Polk County's area median income.

Sally Davis, who lives near the proposed development, asked during a recent public meeting how the city planned to address increased traffic along Southwest Second Street that would be generated from the development. She also asked whether Southwest Second Street, which transitions into Indianola Road, would be safe to cross by children who walk to a nearby school.

"The Annex Group did not speak to the [neighborhood association] or nearby residents or business owners about this project," Davis said during the meeting. "This is not going to be safe for kids who are going to have to cross the street to get to McKinley [Elementary School]. Cars are already lined up parking on the street from [other apartments] and from events at St. Anthony [Catholic Church]. This is just going to make it worse."

Some Des Moines City Council members raised similar concerns about the project during an August meeting.

Councilman Joe Gatto, who represents neighborhoods adjacent to the proposed project, said he wasn't notified about the proposal and nor were neighborhood associations he represents. He also asked whether the project was appropriate for the site.
Gatto reiterated his concerns during an interview this week.

"That site is very high-profile and we have a one-time chance to develop it the right way, and we're jumping at the first thing that is proposed," Gatto said.

The site is near the confluence of the Des Moines and Raccoon rivers, a key area for the $125 million Iowa water recreation project that is expected to create safer and more user-friendly activities like kayaking and fishing. What the vacant site needs is commercial projects that will complement activities on the river, the pedestrian trail and nearby Principal Park, Gatto said.

"This is a great spot for a mixed-use development – something with street-level commercial and maybe residential above it," Gatto said. "And the residential could be both market-rate and affordable."

Margaret Blum, senior director of development for the Annex Group, addressed the affordability aspect of the project during this week's Urban Design Review Board meeting.

"We sense a little bit of NIMBY-ism in response to having affordable housing at the riverfront," Blum said. (NIMBY stands for the phrase "not in my backyard.") "We've made every effort to be responsive to this unique location, the surrounding neighborhood and bringing this site from industrial to residential use."

Blum, in her comments to the board, referred to a study on housing needs in Polk, Dallas, Warren and Guthrie counties that was released in 2019 and showed that an estimated 41,000 of the area's workers could not afford to live alone.

"The demand is obvious," she said. "Construction costs and interest rates are rising – it seems like daily – making it more and more difficult for these types of projects to be financially viable."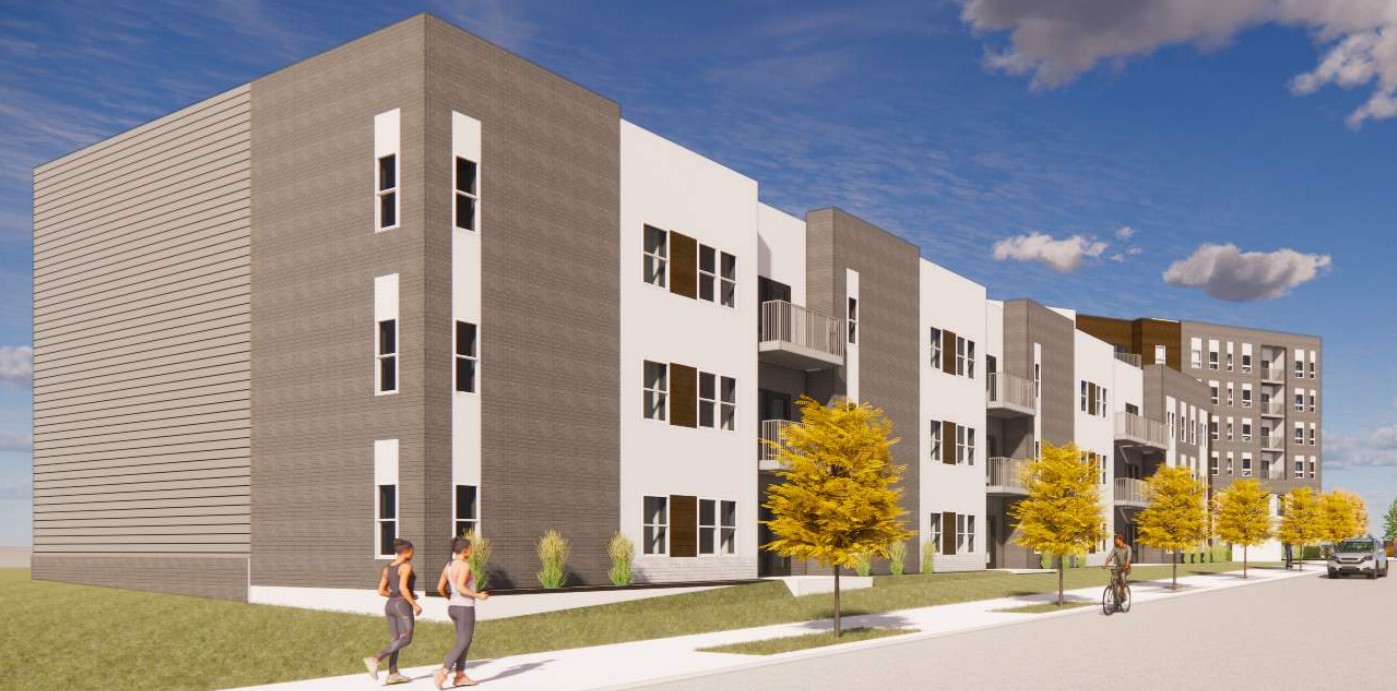 The Annex Group plans to apply for low-income housing tax credits from the Iowa Finance Authority, according to city documents. The program's main requirement is that all rents in the development be set at 60% of the area's median income, which in 2022 is $41,370 for a single person and $59,100 for a family of four. Monthly rents would range from $1,034 for a single person to $1,950 for a family of eight.

Erin Olson-Douglas, director of Des Moines' Development Services Department, said many of the city's multifamily projects provide a mix of market- and restricted-rent rates. However, it's unusual to have a project with all rent-restricted units, she said. But, she added, the need for affordably priced housing in the Des Moines area is growing and several other apartment complexes in the area charge market-rate rents.

"We want a mix of rental rates in our housing stock," Olson-Douglas said in an interview. "We have seen market-rate [apartment rents] rising and we can suspect that that means the need for additional affordability is also increasing,"

If the Des Moines area doesn't provide affordably priced housing for workers, businesses will suffer, she said.

"If Big Grove [Brewery & Taproom] and some of the restaurants that we've opened up in downtown recently aren't able to have the workforce that can afford to live nearby, they're going to have increasing struggles with hiring," Olson-Douglas said. "The same goes with our schools, with our insurance companies and all of those businesses that are struggling for workforce right now."

Workers want to live near where they work as well as close to schools and amenities that allow them "to have a vibrant social life," she said. Providing affordably priced housing "fosters a quality workforce not only for our city but for our region."

In August, the council approved preliminary terms of a development agreement with the Annex Group that includes providing tax increment finance assistance valued at just over $5 million, according to a city document. The agreement was approved on a 4-3 vote. Mayor Frank Cownie and council members Linda Westergaard and Gatto voted against it.

During the meeting, a city official said that because the site was zoned for multifamily, there wasn't a requirement to notify neighborhood groups about the project. (A meeting with the McKinley School/Columbus Park Neighborhood Association is scheduled for Oct. 4, according to a city document.)

Construction of the development is expected to begin in spring 2023 and be completed by spring 2025. Before the project moves forward, final designs and a financial assistance package must be approved by the Urban Design Review Board, the site plan approved by the Plan and Zoning Commission, and the Urban Renewal Development Agreement approved by the council.

RENDERINGS ABOVE: The first architectural rendering above shows the proposed apartment project as it would appear looking westward from Southwest Second Street. The white structure surrounding the site is a flood wall. The bottom rendering shows the second, smaller building that would front Southwest Second Street and include 24 units. Architectural renderings by ASK Studio
More about Union at Rivers Edge

Location: 214 Jackson Ave.
Project value: $56.1 million
Developer: The Annex Group, an Indianapolis-based multifamily developer, general contractor, property manager and owner with a portfolio of developments valued at over $500 million.
Architect: ASK Studio, located in Des Moines.
Development details: One six-level building with 192 units spread over five levels and a ground-level parking garage with 112 spaces. One three-story building with 24 units. Amenities include a community area with fitness center, media center, business/computer learning center, and outdoor terrace space; playground; dog park; picnic areas; and electric vehicle charging stations. Both buildings will be heated with electricity and have all-electric appliances.
Public financing: The developer plans to apply for low-income housing tax credits from the Iowa Finance Authority; the Des Moines City Council approved a preliminary Urban Renewal Development Agreement that includes tax increment finance assistance valued at just over $5 million.
Construction schedule: Estimated start in second quarter of 2023 with completion by spring 2025.
Facebook Notice for EU! You need to login to view and post FB Comments!