25% of houses in Drake neighborhood subdivided into apartments
Neighborhood, city leaders want to see the structures return to single-family houses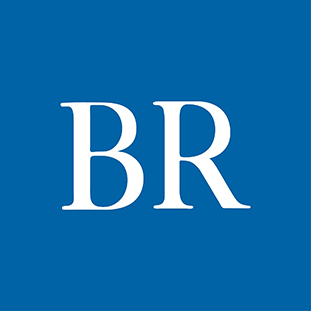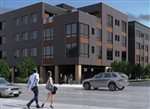 Returning houses to their original use as single-family residences in an area surrounding Drake University is a key goal in an effort to revitalize the neighborhood, city and neighborhood leaders say.
Over the years, dozens of single-family houses in the Drake area have been subdivided into rental units, many of which are rented by college students. A majority of the converted houses have fallen into disrepair, causing image problems for the Des Moines neighborhood and overshadowing renovation efforts of nearby property owners, according to a report on the area that was released in 2018.
City officials and neighborhood leaders are hopeful that plans to build new multifamily units in the Drake neighborhood will spark a desire among owners of houses converted to apartments to return the structures to single-family residences.
"If more rental options are available, then that may spur transforming those housing units that are apartments back into single-family," said Amber Lynch, executive director of Invest DSM Inc., a newly formed nonprofit corporation that is overseeing an expanded effort to revitalize the city's neighborhoods.
A portion of the Drake neighborhood is among four pilot areas selected to begin the concentrated effort to rejuvenate neighborhoods. Beaverdale, Oak Park/Highland Park and McKinley School/Columbus Park are the other three neighborhoods involved in the program.
The targeted areas, called Special Investment Districts, are receiving money from the local option sales tax to pay for improvements to homes and businesses. Some of the money will likely be used to assist property owners in returning houses with apartments back to single-family residences.
According to Lynch, 166, or 25%, of the 662 properties in the targeted Drake neighborhood have been converted to apartments. A study completed two years ago showed that 68% of those structures exhibited signs of distress.
The study also found that 63% of the housing units in the targeted Drake area were rental properties, a percentage that exceeds the 36.7% of rental units found in the city of Des Moines.
And while city and neighborhood leaders want to see fewer rental units in the Drake neighborhood, they also welcome the new apartments and townhouses planned for the area.
Those projects include:
– A four-story mixed-use building at 26th Street and University Avenue by Nelson Construction & Development that will include 135 apartments and ground-level commercial space. Work on the $20.6 million project is expected to begin this summer.
– A townhome project at 1218 34th St. by Nguyen Properties LLC that would include eight units.
– A $63 million project by Cedar Falls-based Merge Urban Development that would add 300 apartment units to an area bounded 24th and 25th streets and Forest and University avenues. The project, which is expected to begin in 2021, also would include the construction of a parking garage with up to 900 spaces. Townhouses are proposed along the east and west perimeters of the structure.
"This type of private investment shows confidence in the market," Lynch said. "It also provides more living options for people and may serve as an incentive to reduce some of those rental units in houses."
Converting houses with rental units back to single-owner occupants also will help boost the value of properties in the neighborhood, Lynch said.
Also helping property values is a grant program that matches up to a certain dollar amount investments property owners make in improving their homes' exteriors. The grant program requires participation by at least five property owners on a block. So far, at least two groups of property owners have applied for the grants, Lynch said.
Home improvements can include landscaping, painting siding or trim, installing new windows or replacing gravel driveways with concrete ones.
"We're hoping we can start a wave of homeowners making improvements to their homes," Lori Calhoun, president of the Drake Neighborhood Association, said. "If we can get our neighbors engaged in building a community, it will give a boost to the whole neighborhood."
Facebook Notice for EU! You need to login to view and post FB Comments!