$30 million expansion of Des Moines' Cownie Soccer Park proposed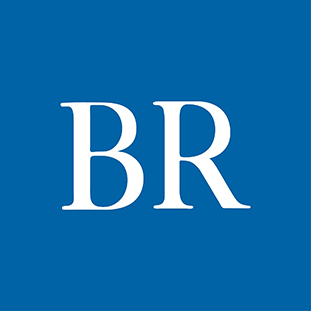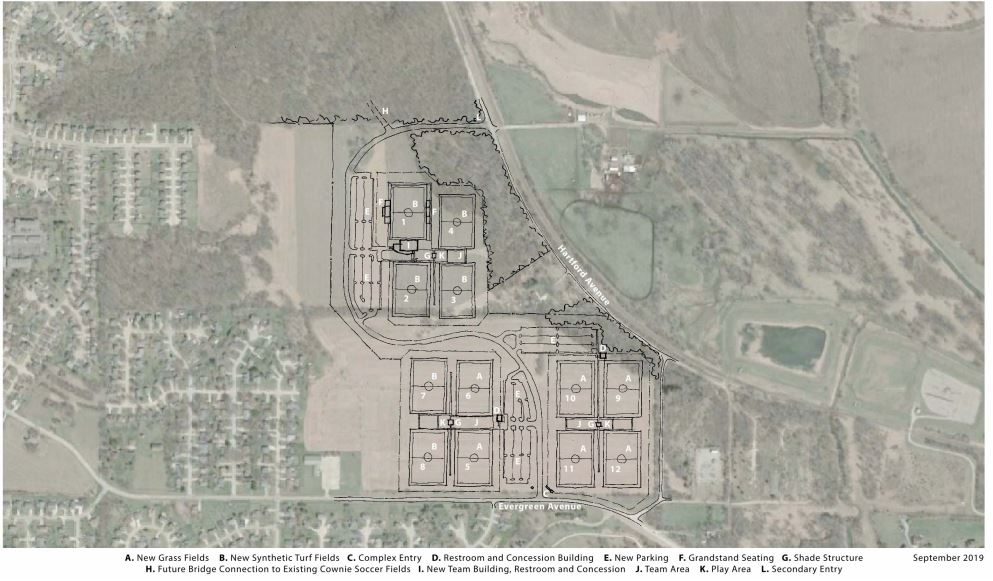 A consultant is proposing that the city of Des Moines expand the James W. Cownie Soccer Park on 87 acres along Hartford Avenue, about a mile south of the current facility. The cost of the proposed expansion is estimated at $30 million.
If the city of Des Moines wants to attract national soccer tournaments, it needs to double the size of Cownie Soccer Park and add at least six fields with synthetic turf, according to a feasibility study released at Monday's City Council workshop.

The cost of the expansion was estimated at $30 million, but it will likely be more when the expense of acquiring land and adding other improvements is included, the study said.

The city would recoup the costs over 20 years through income from registrations, rentals, camps, concessions, advertising, hotel-motel sales tax and other city taxes, according to a feasibility study by CHA Consultants of Kansas City, Mo. and Conventions Sports and Leisure International, based in Minneapolis.

"All around the country communities are investing in projects," said Bill Krueger of Conventions Sports and Leisure. "Cownie fields is very highly regarded across the country … [but] many tournament organizers and directors are actually looking for complexes that have at least a significant deployment of synthetic turf."

Ben Page, director of Des Moines' parks and recreation department, told council members that the city in recent years has had difficulty attracting national soccer tournaments. Other communities have expanded their soccer complexes and added synthetic turf, which can be used year-round, he said.

James W. Cownie Soccer Park, which opened in 1998 at 2501 S.E. 22nd St., includes 12 regulation-size soccer fields, four of which include lights and scoreboards. Grand View and Drake universities use the fields, as do East, Lincoln and Roosevelt high schools. Events such as the state boys' and girls' soccer tournaments and Menace Midwest Invitational are held at the complex.

The fields, which are all grass, can only be used between April and mid-June and from mid-July through early November. Page said if the fields were used all the time, the grass would die. In addition, the fields can't be used after heavy rains.

The feasibility study proposed locating an expansion to Cownie Soccer Park about one mile south of the current facility on 87 acres located along Hartford Avenue, north of Watrous Avenue. The expansion would include 12 regulation-size soccer fields, six with synthetic turf, as well as restrooms, concessions, locker rooms, paved parking and warm-up areas.

The study also recommended constructing two covered pavilions at the current soccer complex as well as additional restrooms and concessions and 80 paved parking spaces. Also suggested was the construction of a bridge over Hartford Avenue and rail trails. The cost of the bridge was estimated at up to $4.2 million.

Currently, 11 soccer tournaments are held each year at Cownie Soccer Park, the report said. That could increase to 20 if the expansion occurred, the report said. Overall, the complex attracts about 199,000 spectators a year. That could increase to 377,820 the first year of an expansion, the study said.

Cownie Soccer Park operates at an annual deficit of $262,700, report said. If the expansion occurred, the park could realize a net income of $51,700 in the second year of operations.

Council members Monday, while acknowledging that paying for an expansion would require a partnership with the private sector, were supportive of expanding Cownie Soccer Park.

"I hope that we pursue this and do it rapidly, at least to the next level of understanding about the costs and where we would get the money and how we would fund it," said Councilman Chris Coleman, who is leaving the council at the end of the year. "I think this is necessary. … We just don't have a facility to bring major soccer tournaments here anymore.

"I think we need to get out in front and show some enthusiasm for this."

At this afternoon's council meeting, members plan to discuss what steps to take next in determining whether to move forward in expanding Cownie Soccer Park.
Facebook Notice for EU! You need to login to view and post FB Comments!