31 Iowa projects awarded grayfield, brownfield tax credits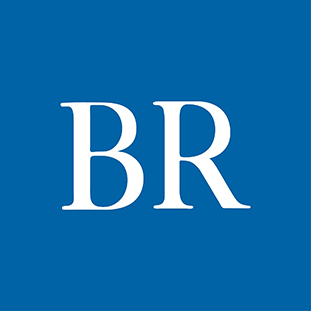 More than $18.5 million in grayfield and brownfield tax credits were awarded to 31 Iowa projects on Friday by the Iowa Economic Development Authority board. Seven of the projects are in Des Moines.

The state's Redevelopment Tax Credit Program provides financial assistance for the purchase, remediation and redevelopment of brownfield and grayfield sites, according to information provided to the IEDA board. The state describes grayfield sites as those with abandoned public buildings and commercial or industrial properties that previously have been developed and have infrastructure in place but are outdated, vacant or underutilized. Brownfield sites include environmental contamination.

The state had over $18.5 million in tax credits available to award. Seven Des Moines projects were awarded a total of $6.82 million in tax credits. They are:
• Up to $1.2 million for the proposed renovation of the former Carpenter Paper Co. building at 106 S.W. Seventh St. in downtown. The proposed renovation to the four-story building by developer Tim Rypma includes restoration of windows that have been blocked with bricks or other materials; tuckpointing and other masonry repairs; and replacement of heating and cooling systems. The former warehouse is being converted to space for offices. The total project cost is estimated at over $10.1 million.

• Up to $400,000 for the proposed redevelopment of a site that had been the location of several failed bars and restaurants. Eleven townhouse units are being proposed to be built on the half-acre site at 508 Indianola Road. The existing building will be razed to make way for the $3.5 million project by developer Adam Sieren. The development is the next phase of the Elevate Townhouse project.

• Up to $1.5 million for the redevelopment of a former ambulance service building at 1200 Keosauqua Way. The $16.2 million project includes removing the building and parking surface and constructing 37 three-story rowhouses. An entity managed by Beal Derkenne Construction purchased the site in June.

• Up to $1 million for the redevelopment of a former school-turned-church into a shelter for women and children. The $15.5 million project at 3800 E. Douglas Ave. by Hope Ministries will include the renovation of the former Douglas Elementary School and an 18,000-square-foot addition. The addition will include 60 units of transitional housing, day care, classrooms and an exercise room. The original Douglas school has been razed. A groundbreaking ceremony for the new campus was held in September.

• Up to $1 million for the redevelopment of a site at 25th Street and Carpenter Avenue that included two commercial buildings previously used by Drake University. Merge Urban Development, a Cedar Falls firm partnering with Drake, plans on constructing two five-story mixed-used buildings that will include street-level commercial space and 132 apartment units on the upper stories. The $29.1 million project was first announced in June 2019.

• Up to $1 million for the redevelopment of a former convenience store site at 2701 Ingersoll Ave. The $7.1 million project includes razing structures and environmentally cleaning the site. A three-story, 22,000-square-foot mixed-use structure is planned by Cutler Development. Commercial space will be on the street level and 20 apartment units on the upper levels. The project was awarded workforce housing tax credits in September.

• Up to $720,000 for the redevelopment of the site of a former convenience store at 22nd Street and University Avenue. The $7 million project by Neighborhood Development Corp. will include the construction of a three-story building with 24 workforce housing units on the second and third levels. A grocery store with about 9,000 square feet of space is planned on the street level. The project was awarded workforce housing tax credits in September.

To see the entire list of brownfield and grayfield projects that received tax credits, click here.
Facebook Notice for EU! You need to login to view and post FB Comments!