$750 million redevelopment proposed in Des Moines' Market District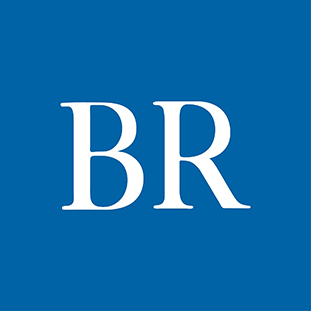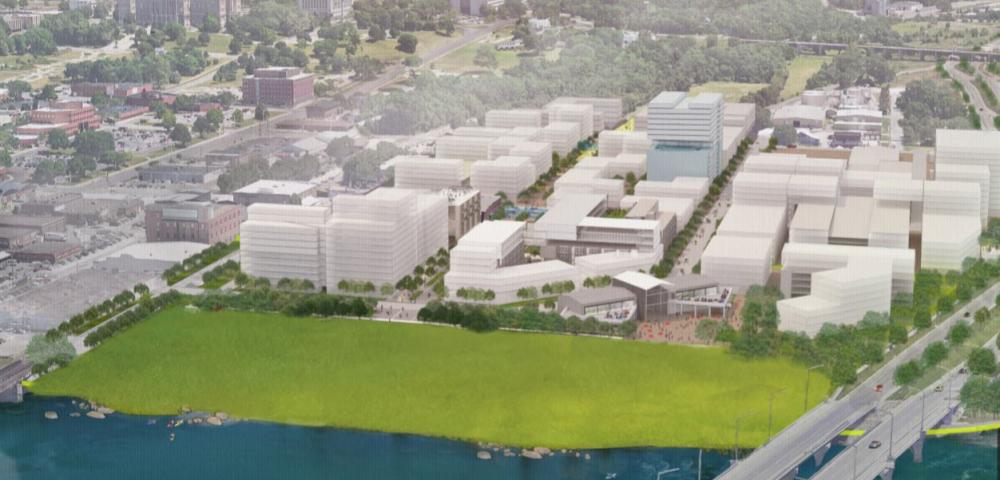 James Cownie, through his JSC Properties, is proposing to redevelop more than 30 acres of city-owned ground in the Market District. The proposed redevelopment is north of Martin Luther King Jr. Parkway between the Des Moines River and East Sixth Street. The development would include a mix of residential, office and commercial uses.
Architectural rendering by Design Workshop
A 31-acre area in Des Moines' Market District would be redeveloped with projects that include housing, offices, retail, entertainment and one or more hotels over the next seven to 10 years, under a proposal presented today to the City Council.

When completed, the overall value of development in the area could exceed more than $750 million, said Paul Hayes of JSC Properties LLC that is led by developer James Cownie.

"It's vibrant urban development for the downtown area that helps to feed the regional demand for vibrant urban places," said Erin Olson-Douglas, Des Moines' economic development director about the proposal presented today by JSC Properties during a council workshop.

"This is land that is assessed at zero right now. The increase in taxable value will help the city's bottom line for generations to come as long as we do it with the level of density and the level of quality" proposed by JSC Properties, Olson-Douglas said.

In September, the city of Des Moines released a proposed master redevelopment plan for the 260-acre Market District, an aged industrial area roughly bounded by East Walnut Street East 14th Street, Scott Avenue and the Des Moines River. The area, which is bisected by railroad track that run east and west, has been home to a recycling center, a scrap metal yard, body shops, the city's public works yards and MidAmerican Energy Co.'s Two Rivers facility.

MidAmerican Energy's facility has been demolished and the scrap metal yard is relocating. Plans are in the works to also relocate the city's public works yards.


JSC Properties is proposing to redevelop about 31 acres located north of Martin Luther King Jr. Parkway, south of the railroad tracks and west of East Sixth Street. Much of the land is owned by the city; JSC Properties in 2018 bought 306 E. Fifth St. where the scrap metal yard is currently located.

"It's a clean slate and it's an opportunity to do something that's going to be having an impact on Des Moines for decades to come," Hayes said after the presentation.

Since 2014, JSC Properties has completed four projects, with a total construction value of more than $80 million, in the East Village, according to city documents. A recently completed project at 111 E. Grand Ave. includes St. Kilda's Surf and Turf.

The presentation to the council was an overview of what could occur in the area. Specific plans have not yet been formulated, Hayes said.

In addition, JSC Properties and city officials must negotiate how the city property will be transferred to a new owner. The city also must build a new public works facility. While land has been acquired near Southeast 18th and Maury streets for a new facility, money to build it must be allocated from the city's capital improvements.

"Ultimately, the city would sell the land but there's a host of steps that need to happen between now and that point of sale," Olson-Douglas said.

Hayes told the council it could take between seven and 10 years to fully develop the 31 acres. He also said some buildings in the area could exceed the 75-foot height restrictions.

"We'll need some loosening of those restrictions," Hayes told the council. "We expect [the taller] buildings will be on the edge of the development so it won't restrict the views of the capitol… We're not talking high rises but more medium rise of 14 to 16 stories."

Hayes said the JSC Properties would likely prepare the ground for development and sell tracts to other developers.

The development area must include affordable housing "so that employees will be closer to the jobs created in this space," Hayes told the council. He also said the development area needs to "have a higher density of people so that the businesses in that area really become neighborhood businesses and not rely on tourists to keep them going."

The council at its 4:30 p.m. meeting today is expected to receive and file JSC Properties' proposal and direct staff to begin negotiating details on the sale of the city-owned property.
Facebook Notice for EU! You need to login to view and post FB Comments!